Meet the team: Iqbal Mian
Published: 07/19/2022 - 11:58
Feature Image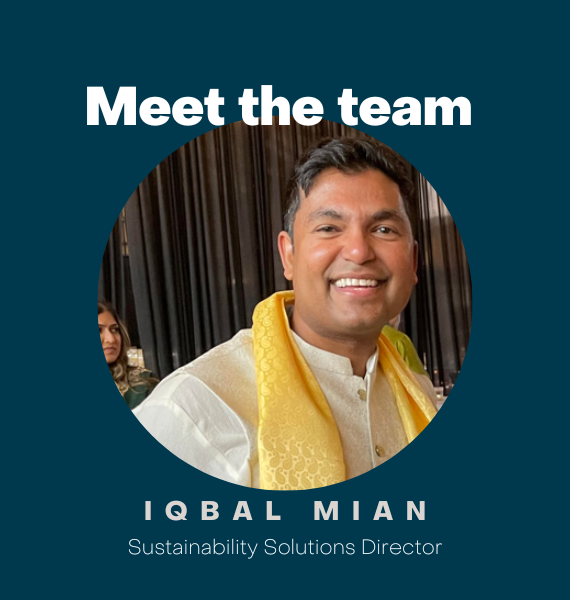 Body
Iqbal Mian has served Practice Greenhealth as director of sustainability solutions since February 2022. Learn about the opportunities he sees in health care, his favorite photo, and how he got his "Hollywood" nickname.
What are the most important things you have learned about our work?
I've learned the most important tool we have in our toolbox for working on complex sustainability issues is the people – the nurses, doctors, phlebotomists, perioperative managers, facility engineers, environmental services staff, and others. Empowering these individuals to create a culture of sustainability helps solve the complex sustainability challenges that exist in a sector that unfortunately has harmful byproducts.
It's exponentially important to have authentic leaders who not only believe in prioritizing sustainability and give staff permission to work on sustainability-related initiatives but also participate alongside them, create sustainability visions, and anchor their communities to that vision. Leadership involvement is arguably the most underutilized tool, and it must go beyond a public letter or social media post.
Do you have a nickname? How did you get it?
While working at Ascension Health, I got the nickname "Hollywood" from colleagues thanks to a few humble headlines we were making while leading sustainability-related activities in the community. That nickname became solidified after my face was on a billboard across several cities promoting the graduate program I completed. I still get text messages from friends, former colleagues, and family when they see a remnant flyer or brochure.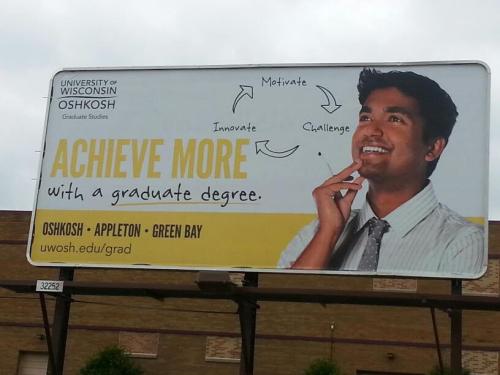 What are three things you never leave the house without (besides wallet/purse, keys, phone)?
People have told me I accessorize quite a bit – maybe too much. I always leave the house with either a fedora, a scarf, or inexpensive aviators since I tend to lose them.
What emerging opportunities do you see in health care sustainability?
As turbulent weather events increase in frequency and intensity, climate risk considerations are becoming formalized into scorecards – and not just for insurance. Developing scorecards around these risks to identify and introduce mitigation and resilience strategies is a must for anchor institutions to serve their communities in the short and long term. Practice Greenhealth has developed tools to help hospitals start the emissions inventory process, which requires great data coordination and multiple stakeholders from the hospital. And, at our annual CleanMed conference in May, we held a hands-on workshop for hospitals to calculate their emissions with live technical support to help hospitals in measuring emissions and planning and scaling reduction efforts.
What is your favorite photo of yourself or someone you love, and what's happening in it?
I'm an amateur videographer and photographer, but the most treasured photo I have is of my younger brother and I on the hood of our father's station wagon drinking Coca-Cola from 1990. It's framed in my office, and folks might catch a glimpse of it during virtual calls. It's the original Kodak print, so it's extra special. I'm very proud of the patient-centered physician he has become, and the photo lets me travel back in time.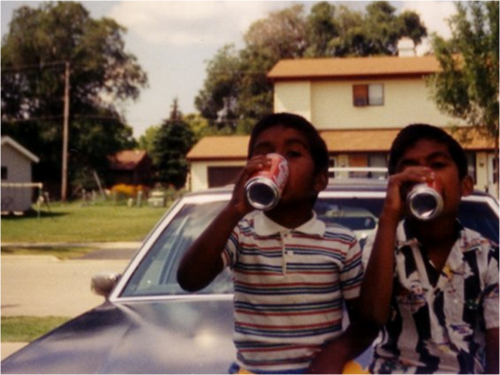 Join Practice Greenhealth
Practice Greenhealth is the health care sector's go-to source for information, tools, data, resources, and expert technical support on sustainability initiatives that help hospitals and health systems meet their health, financial, and community goals.