Health Care Emissions Impact Calculator released
Published: 06/21/2023 - 16:55
Feature Image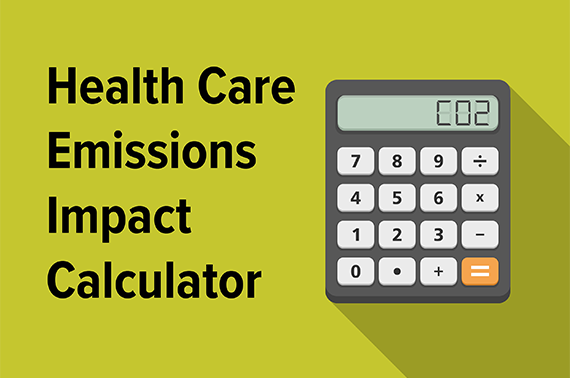 Body
Practice Greenhealth releases new Health Care Emissions Impact Calculator
Practice Greenhealth is pleased to share the new Health Care Emissions Impact Calculator, an accounting tool specifically designed to help health care organizations measure their greenhouse gas (GHG) emissions.
Whether you're just embarking on the path toward climate-smart health care or you're already on your way, measuring emissions is a critical phase in an iterative process. A comprehensive emissions inventory enables you to assess your climate and health impact, identify and prioritize opportunities for mitigation, and take informed action
The Health Care Emissions Impact Calculator can be used to develop a GHG inventory at the facility and/or system level for all Scope 1, 2, and 3 emissions, helping health care organizations take their next step on the path to emissions measurement, reporting, and reduction efforts. It is the first free, publicly available tool of its kind, and was created following the GHG Protocol, the most widely used GHG accounting standard.
---
Stay in the know
If you'd like to be among the first to be notified when new resources like this are released or learn about support available for Practice Greenhealth members, sign up for our email updates.
Join Practice Greenhealth
Practice Greenhealth is the health care sector's go-to source for information, tools, data, resources, and expert technical support on sustainability initiatives that help hospitals and health systems meet their health, financial, and community goals.