Body
Donating edible, surplus food conserves the resources that went into growing, transporting, and preparing the food, and adds nutritious variety to the offerings at food recovery organizations.
The second highest impact food waste reduction strategy after source reduction is food donation. Hospital food service can work directly with partners at food banks, soup kitchens, or shelters, or with a third-party organization that can facilitate the connection. Forming relationships with food recovery organizations is an opportunity to collaborate on addressing food insecurity in your community. Federal law protects food donors from liability with the Bill Emerson Good Samaritan Act of 1996.
Use our guidance to determine which food rescue and donation strategies will work best for your facility, and how to integrate them into your standard operating policies and procedures. Track your impact, and share results with your leadership.
In 2020, ten facilities from Sutter Health in California donated approximately 65,000 pounds of food to more than 40 area nonprofits within five miles of each facility. This saved an estimated 283,000 pounds of carbon dioxide emissions, the equivalent of taking 28 cars off the road annually.
Assemble the team
In addition to your core team, you will want to develop connections with external partners such as community leaders from food banks, food pantries, faith-based ministries, and local nonprofits.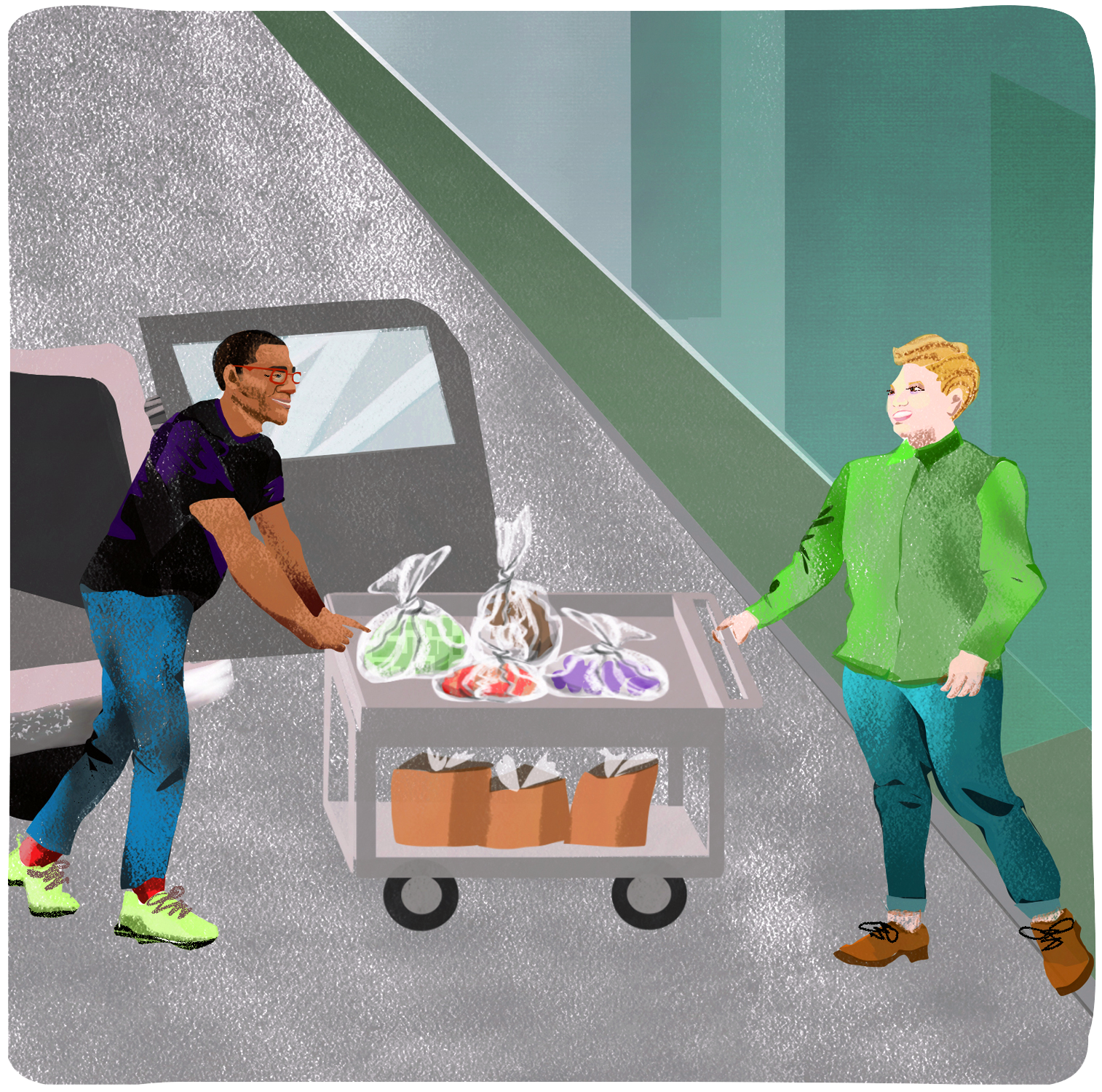 Designate donation leader(s) 
Choose one or two people to take the lead on donation logistics at your facility. These individuals will be the primary points of contact for food recovery partners and will be responsible for actively monitoring and tracking food donation activities. 

Identify a trusted and experienced community food recovery partner
Your local food bank is a great resource for finding reliable food recovery partners, as they will understand food insecurity in your region. Members of your team, especially those working in community/public health and benefit, may have existing relationships with these organizations that you can build upon. Feeding America has a searchable database that can help you identify hunger relief organizations in your area. ReFED has a solution provider directory that allows you to find organizations and businesses in your area that can support your food rescue goals. You can filter by "rescue" in your state. You can also partner with local colleges and universities to support food security on campus. 
Forming relationships with food recovery partners
Even if you are using a third-party company to handle your food donations, it is important to form relationships with the organizations receiving your donations. This will allow you to:
Gather stories about the impact of your donations

Understand capacity issues that these organizations might be facing that could potentially be supported through community benefit resources (e.g. cold storage)

Identity opportunities to improve your donation program

Ensure that the food is getting eaten rather than going to landfill 

Review your baseline or audit
Review what you learned from your baseline or audit. When looking at the causes of food waste, donation programs can target overproduction. 

Identify your performance measures
Determine how long your team will trial the strategy, and agree on the measures.  
Whether tracking manually or with a technology-enabled solution, here are some recommended donation metrics to gather:
Pounds of food donated weekly/monthly
$ amount of food donated
Number of staff trained on food recovery best practices 
Number of food recovery organizations receiving donations 
Average distance of organizations from the hospital
Average weight of food donated per pickup
Calculate greenhouse gas reductions using ReFED's impact calculator.
"Every kitchen should definitely do it. If you don't know what you are wasting, then you are just wasting. If you know where, when, and what you are wasting, you are able to run your kitchen much better. The staff can see what we were throwing away and are now donating to our local homeless shelter." 

– Food service manager, Sutter Solano Hospital
Accordions Groups
Description group accordion
Best practices  
Accordions
Each food recovery partner will have their own requirements for receiving food and the types and amounts of food they can accept. If you use a donation platform or provider, they will also have this information. For all donations, you must follow your local food safety laws, policies, and guidelines for properly donating, cooling down, storing, labeling, and preparing food for pickup.  
Understand which food items are most and least desired by the organization (e.g., nutrient dense meals, single servings, items clearly labeled with allergens, etc.).
Clarify which items your partner organization will not accept, allowing for more efficient communication when organizing pickups.
Develop trust and reciprocity by maintaining a positive relationship to ensure the partnership will be longstanding and avoid the difficulties of starting anew with a different recovery partner.
Logistics around transporting the food from the hospital to the donation partner are often cited as barriers to starting donation programs. Connecting with the network of food recovery organizations and services in your community can help you find the right fit. Some technology providers/platforms focusing on donations provide transportation as part of their service.  
Be sure to consider how much storage space you will need in your kitchen based on the number of donation pickups you have per week.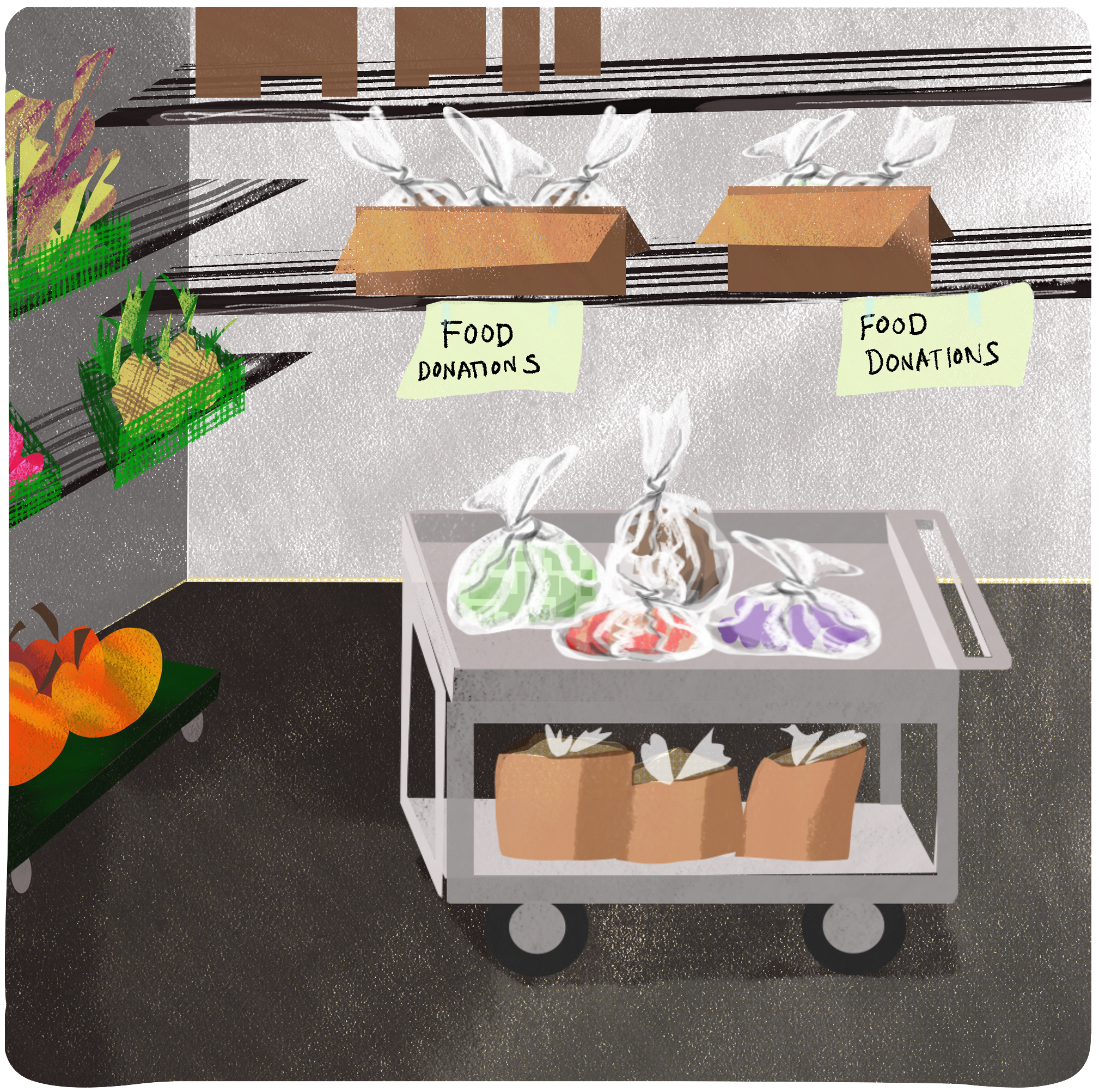 Train your staff on the donation procedures required for their roles, and keep them updated when changes occur. Tracking and preparing food for donation can add time to workflows, but staff are often motivated by the impact the food can have in the community. Seeing their work as impactful can increase staff morale and improve employee satisfaction and retention.
HealthPartners
In 2021, HealthPartners donated 2.4 tons of food to local food recovery partners.
 
Nexus Youth and Family Services
"We received our first food donation, and we are very happy with it. It was nice to have the fresh produce to go along with our meals. The response was so quick as well. It was very useful for our organization and the families we are delivering food to. We have been delivering school lunches to our youth, and now we are able to help the parents as well. This is really helping to make a great impact in our community. Thank you!"

– Nexus Youth and Family Services, a pilot recipient agency collaborating with Sutter Health
Description group accordion
Implement and track your chosen strategy 
Discuss data collection when selecting donation partners. Some food recovery organizations will do the weighing for you. 
Use your data to inform production sheets and motivate staff. Sutter Health found their most successful managers were the ones who shared daily data with kitchen staff. They created graphics showing how the work is going, including amounts donated and composted.
If you are interested in calculating the dollar amount of food donated, there are several options:
Use an average cost of food per pound. 
Track donations by food category, and assign an average cost per pound by category. This option will give you a more accurate estimate.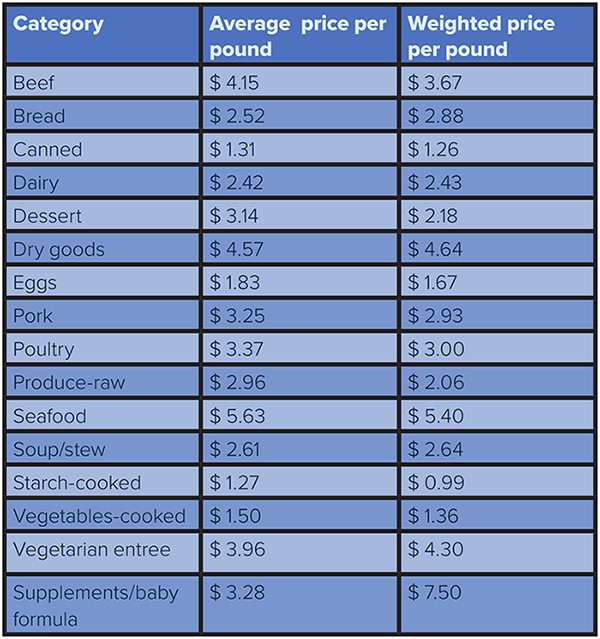 Review your results and establish policies or protocols  
Review reports from your food recovery partners along with your own data to assess your impact, and use the data to develop a performance report. Food donation data is powerful and should be shared with staff throughout your facility.  
Accordions
Communicate regularly with your food recovery partners to ensure the success of your program. They will help you troubleshoot problems and better serve the needs of both of your organizations and stakeholders.

Guiding questions include: 
Is the food being eaten? 
Are there any issues with delivery times, packaging, or types of food?  
Are there ways to reduce delivery waste? Are there options to reuse storage containers with your partners?
Regular communication offers opportunities to gather stories of impact from partners. Share these stories to motivate staff and leadership and help demonstrate your facility's commitment as a community leader.