Body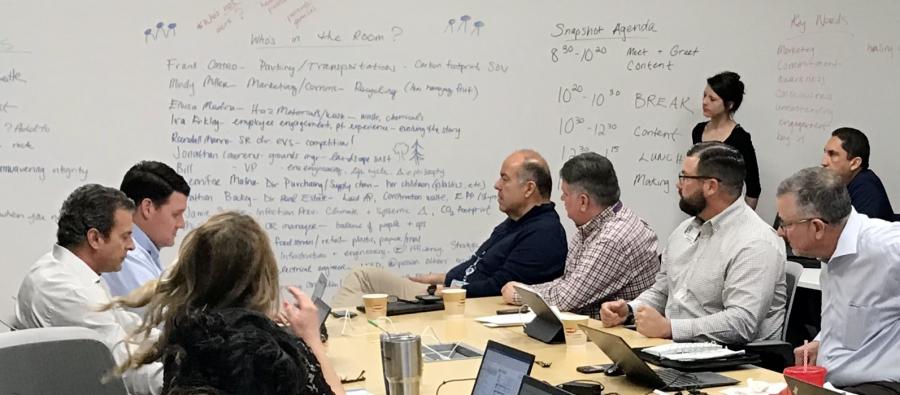 How do the most successful and sustainable hospitals make decisions about what to do next?
Leaders can bring Practice Greenhealth's expertise in identifying and achieving strategic sustainability initiatives to your organization via an in-person or virtual training and engagement focused on setting goals and rallying your team.
Our expert facilitators lead facility and system stakeholders through a process designed to link programmatic areas through the development of overarching goals.
 
This program will help sustainability leaders develop:
Vision language for environmental stewardship

Formal goals

Elevator speeches for overall programming goals and specific focus areas

PowerPoint presentations with data and language to inform and engage staff and stakeholders

Coordinated implementation plans for the facility deployment team
Please contact us for more details
Meet our experts 
 

 

Shanda Demorest, DNP, RN, PHN

Strategic Deployment Specialist

A cardiac nurse by training, Dr. Shanda Demorest has her Doctorate in Health Innovation and Leadership, a Certificate in Health Care Design, and is a LEED Green Associate. Shanda serves as Affiliate Faculty at the University of Minnesota School of Nursing,  is published in multiple academic nursing journals, and presents nationally about sustainability and climate change in health care. Shanda manages a portfolio of over 100 Northeastern and Midwestern Practice Greenhealth partner hospitals.

 

 

Janet Howard 

Strategic Deployment Specialist

Janet pioneered health care sustainability starting in the 1980s by working with a consultant to develop New York City's medical waste plan. In 1991, she convinced Beth Israel Medical Center located in the city to invest in sustainability by creating a position to manage the efforts. In the first year, Janet reduced waste removal fees by $600,000. She received an Environmental Quality Award from the U.S. EPA in 2001. Janet spent the next 13 years managing a wide range of sustainability initiatives before joining Practice Greenhealth in 2004. Today, as the Director of Member Engagement, Janet oversees a team of sustainability strategists providing expertise to over 1,200 hospital partners while developing new products and services to assist the healthcare sector in achieving their environmental goals.