Body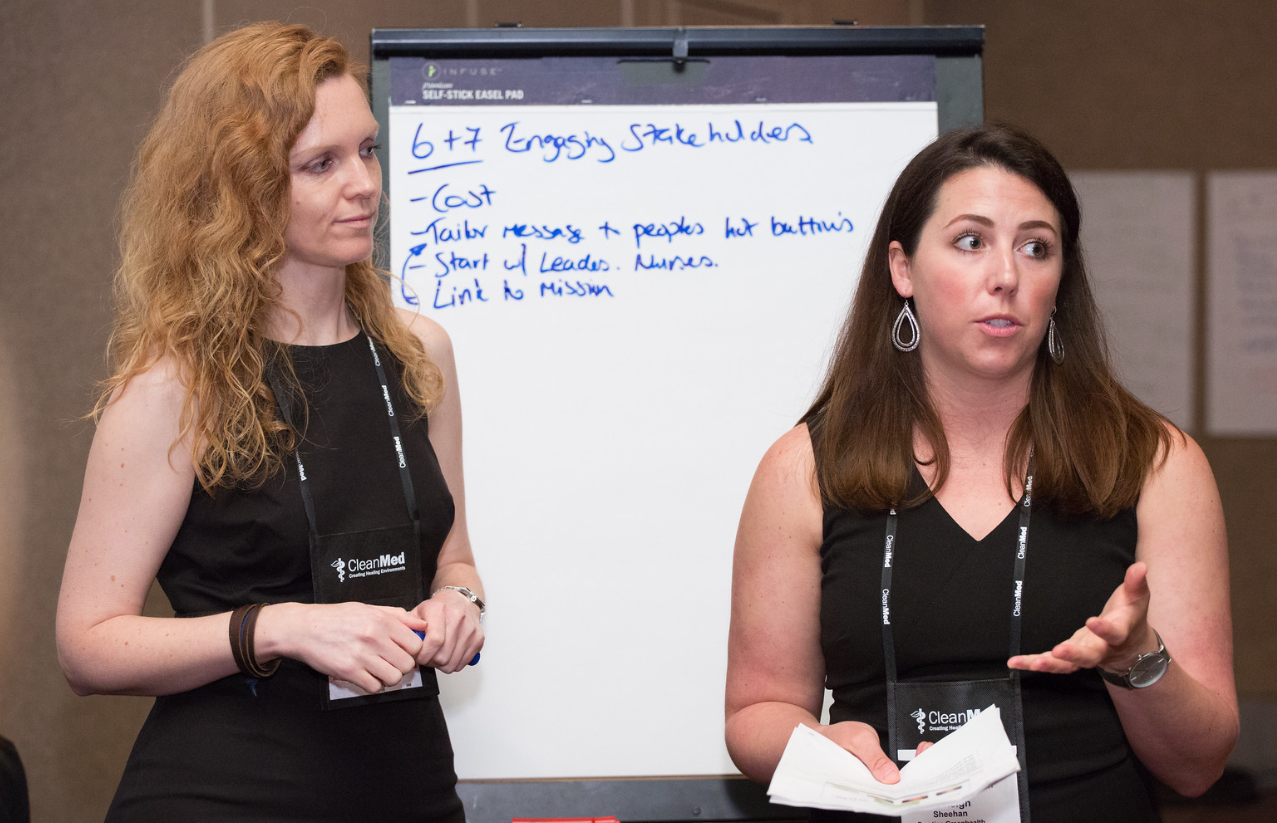 Though a tiny percentage of a hospital's total physical footprint, operating rooms have a big impact on hospital budgets.
The health care sector produces 10% of all greenhouse gas emissions in the U.S and hospitals represent 36% alone. And operating rooms are their hot spots for emissions, waste, and energy use. A typical OR can make up half of a hospital's aggregate costs, produce 33% of a facility's waste, consume more energy per square foot than any other area of the hospital, and anesthetic gases alone make up around 5% of an organization's greenhouse gas footprint. But hospitals like Boston Medical Center (BMC) are changing the norm for operating rooms, achieving a 70% decrease in energy use from the grid, and diverting 38% of waste from landfills. 
Operating rooms can drive big facilities' cost savings and efficiency improvements through smart, incremental, sustainable practices. Even more important, it's possible to make these changes while not only maintaining quality patient care but also supporting staff and environmental health.
"Yes, we're responsible for the patient on the table, but in the end we're all responsible for the planet we live in."

– Mauricio Gonzalez, MD, Boston Medical Center vice chair for clinical affairs
This engagement will consist of three distinct deliverables:
Operating room assessment and facilitated sSWOT* exercise and report with key OR stakeholders  
Dozens of opportunities identified for short-term and long-term wins using GOR™ Checklist tracking tool provided 
The final assessment report includes low barrier, high reward strategies for environmental improvement, and cost-saving recommendations
*the 's' stands for sustainability and helps to drive action and collaboration on environmental challenges through the Strengths, Weaknesses, Opportunities, and Threats analysis. 
Meet our experts 
 

 

Julie Moyle, MSN, RN

Greening the OR Specialist

Over her 34-year career, Julie has served in staff, charge nurse, and manager roles in the ORs of Shands Teaching Hospital at the University of Florida and Duke University Medical Center. She opened and managed the surgery department at the first LEED-certified hospital in the U.S.. She currently is a practicing staff nurse at Avista Adventist Ambulatory Surgery Center, and has spoken at ASHE, CleanMed, AORN and OR Business Manager events, national webinars, and other forums on implementing environmental best practices in inpatient and outpatient surgical settings.