How are health care quality improvement and environmental sustainability connected?
Blog
By Hermine Levey Weston, RN MBA, Member Engagement Manager, Practice Greenhealth
Part two of a two-part blog series begun last week.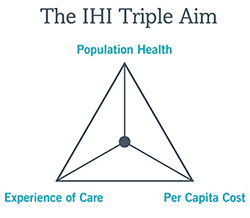 The Institute for Healthcare Improvement frames quality as striving to meet the Triple Aim: population health, per capita cost and experience of care. Making the connection to Population Health involves using healthier food systems to prevent obesity and cancer and minimizing endocrine disruption by decreasing chemicals of concern in buildings. Increased incidence of vector-borne illnesses is correlated to climate change so mitigating climate change by purchasing renewable energy hits this aim. Per capita cost includes consideration of total cost of ownership in purchasing products, cost savings for utilities, cost for work-related asthma absences, and the cost of climate resiliency such as emergency preparation for super storms. The third aim is experience of care impacted by green building, healthier foods, wellness initiatives, and improved air quality from green cleaners.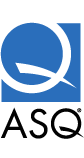 Institute of Medicine Quality Chasm measures safe, effective, timely, efficient, equitable, and patient-centered care. All relate to Practice Greenhealth and Healthier Hospitals' current sustainability data measures. ASQ makes the case for health care quality and educates quality professionals in "lean kaizen," which is a simple performance improvement technique to eliminate waste and boost efficiencies. Doesn't that technique just scream sustainability to quality professionals? You bet it does!
How are members of Practice Greenhealth making these connections to quality improvement?
Virginia Mason Medical Center, a Top 25 Practice Greenhealth Partner for Change Awardee, was the first health care organization in the world to utilize the Toyota Production System. "Over time, they developed their own production system, the Virginia Mason Production System (VMPS), to support our journey to lean and kaizen operations. One element of VMPS is our everyday lean idea (ELI) system, which is a tool for every team member to test, implement, and share process improvement ideas. The "green ideas" category of the system enables team members to test sustainability ideas in their department, and to share them across the organization."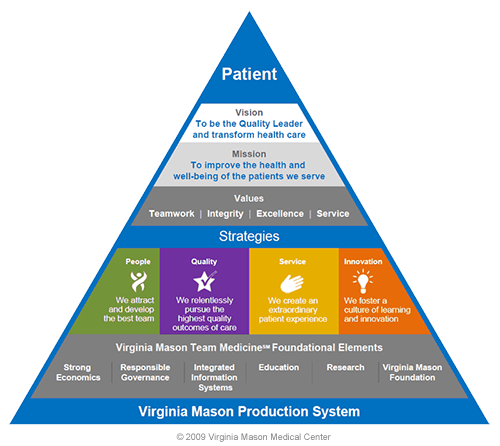 Click here to Download Virginia Mason Case Study
What can I do to engage my quality department in sustainability work?
We realize that some of our members have not yet made the connection between sustainability and health care quality. You can have an impact on this.
Celebrate Healthcare Quality 2015 week by:
Inviting a member of your quality improvement department to your next green team meeting.
Bringing them a healthy organic snack with sustainably sourced food and thank them for their hard work. ( I would have loved a crisp fall apple and a bar of fair trade organic dark chocolate).
Connecting with any member of the Practice Greenhealth member engagement team. We are ready to discuss the health care quality sustainability connections with your organization.
Tweet about the connection #SustyMeetsQuality
| | |
| --- | --- |
| | Hermine Levey Weston RN, MBA, is a member engagement manager for Practice Greenhealth. Prior to joining the team at Practice Greenhealth she was the director of quality improvement for the Shriners Hospital for Children in Springfield, Massachusetts. |