Taking Practice Greenhealth on the road
Published: 11/04/2019 - 10:12
Feature Image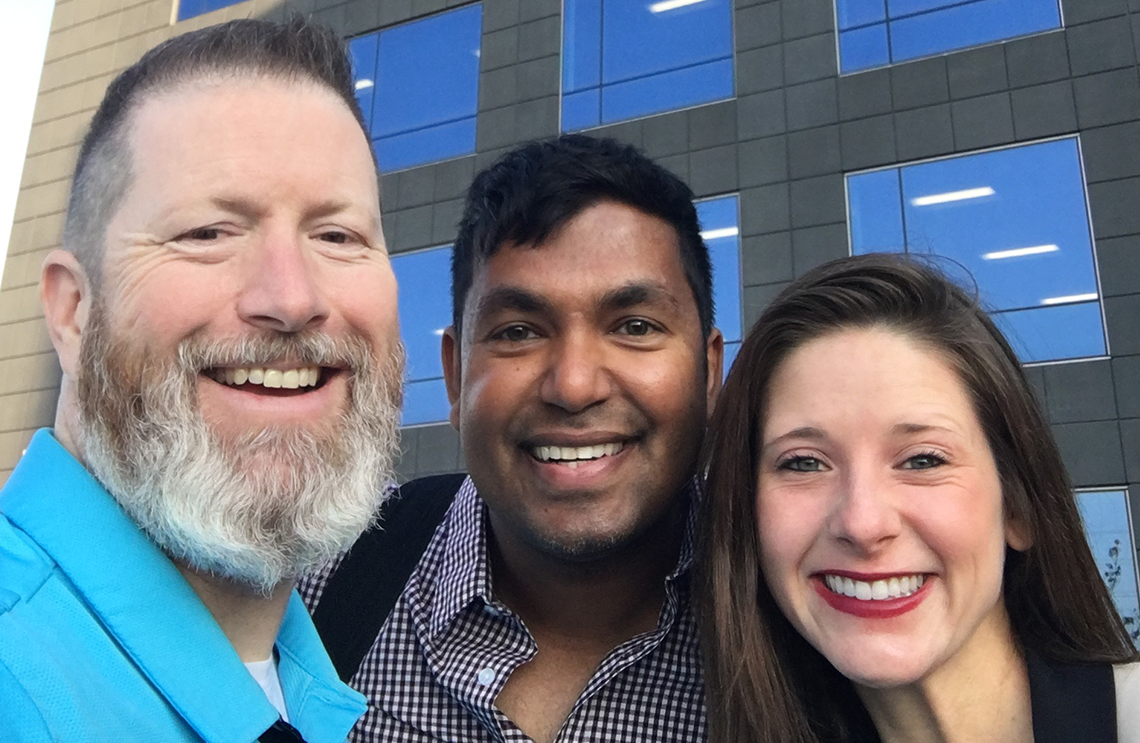 Body
By Scott Rich, Practice Greenhealth marketing and growth associate director
Over the summer months and into autumn, I had the opportunity to get up close and personal with Practice Greenhealth partners, prospects, and advisory services clients out on the road in Idaho, Utah, Missouri, Ohio, Indiana, and Michigan. 
Here are a few highlights from "the road:"
University of Utah Health (Salt Lake City)
The University of Utah Health system is one of the newest partners in the Practice Greenhealth network and quite possibly the most excited. In addition to the professional hospital staff, the catalyzing forces behind their drive to be more sustainable came from a couple of medical school students and a very passionate anesthesiologist, Dr. Smitha Warrier. Her mentorship of the students and push within the system leadership made all the difference.
This visit and new partner also provided me a chance to reconnect with a friend and former colleague, Naydean Reed, the new Medical ICU manager at the University of Utah Hospital. She had been looking for ideas and resources to help her tackle the waste and recycling challenges in her unit and throughout the hospital.
St. Louis, Missouri, area
Getting a handle on the material coming in and out of your facility can be a daunting task. Now multiply that by 21 locations, and you realize you could use some help. Such was the case with a large health system headquartered in St. Louis, Mo. Practice Greenhealth advisory services, led by our material and waste guru Janet Howard, worked on-site and with personnel to perform a material and waste stream audit to find opportunities to improve and examples to celebrate. My favorite part of the visits was walking the hospital floors with Janet and learning just how brilliant she is, as well as how much pride the EVS managers in the facilities have, and how hungry they were for opportunities to improve.
Cincinnati (Ohio) Children's Hospital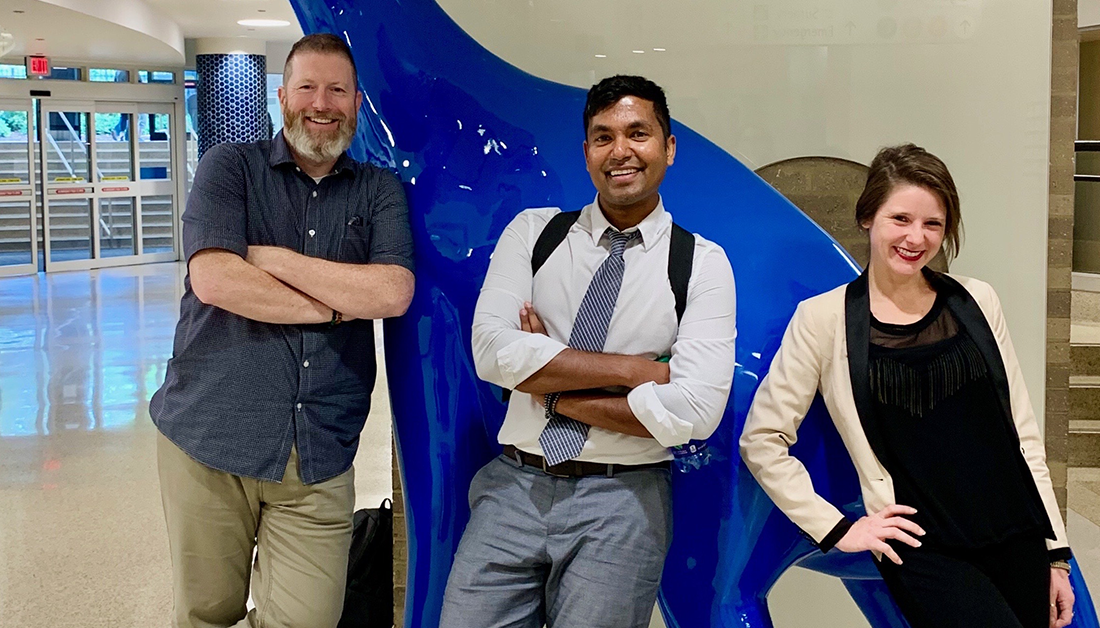 I got to make a quick trip to Cincinnati and watch the dynamic duo of Iqbal Mian and Shanda Demorest deliver and preach strategic deployment to a new children's hospital partner. Cincinnati Children's is one of the best children's hospitals in the country, and they also want to be the most sustainable. It's pretty inspiring sitting in a room listening to hospital employees challenge each other and set goals that will direct their efforts over the next year and beyond. 
Michigan Hospital Association Green Healthcare Conference (Detroit)
As long as I'm talking about inspiration, I might as well finish up by talking about my trip to the Michigan Hospital Association's Green Healthcare Conference, where our founder Gary Cohen kicked off the event with a keynote addressing climate and health. This conference also featured sessions led by Practice Greenhealth partners and change agents, including Bronson Methodist Hospital's Brenden Molony, Henry Ford Health System's Chip Amoe, and Spectrum Health's Sarah Chartier.
Getting out and meeting our Practice Greenhealth partners and champions gives me a first-hand demonstration of the deep value we bring to health care, the stellar examples of change agents in our hospitals, and the motivation to drive forward.
I hope to see you soon. And, to quote Willie Nelson, "I can't wait to get on the road again."
 
Join Practice Greenhealth
Practice Greenhealth is the health care sector's go-to source for information, tools, data, resources, and expert technical support on sustainability initiatives that help hospitals and health systems meet their health, financial, and community goals.