New virtual cohorts starting next month
Published: 01/13/2022 - 14:29
Feature Image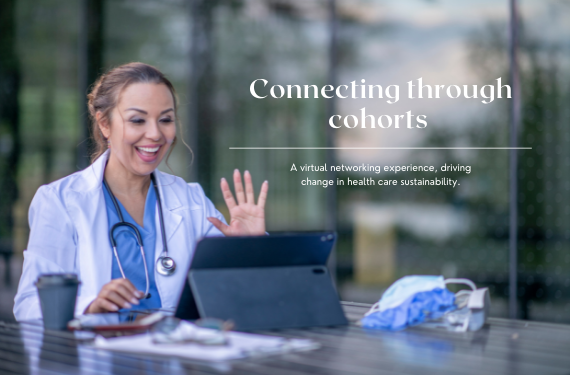 Body
Practice Greenhealth's virtual cohorts have been facilitating meaningful dialogue among groups of sustainability and health care professionals for over five years. We continue to orchestrate change in the health care community by bringing together peers and experts to develop new strategies to overcome barriers and challenges to implementing sustainability initiatives.
As 2022 begins, we invite you to engage with the leaders and innovators available as part of Practice Greenhealth's virtual cohorts to advance your sustainability efforts this year.
Explore all of our virtual cohorts and decide which quarterly sessions you would like to attend.
Click a button below to learn more about each cohort and the schedule of sessions starting next month. 
Join Practice Greenhealth
Practice Greenhealth is the health care sector's go-to source for information, tools, data, resources, and expert technical support on sustainability initiatives that help hospitals and health systems meet their health, financial, and community goals.