Environmental Excellence Awards application deadline extended
Published: 01/27/2022 - 11:35
Feature Image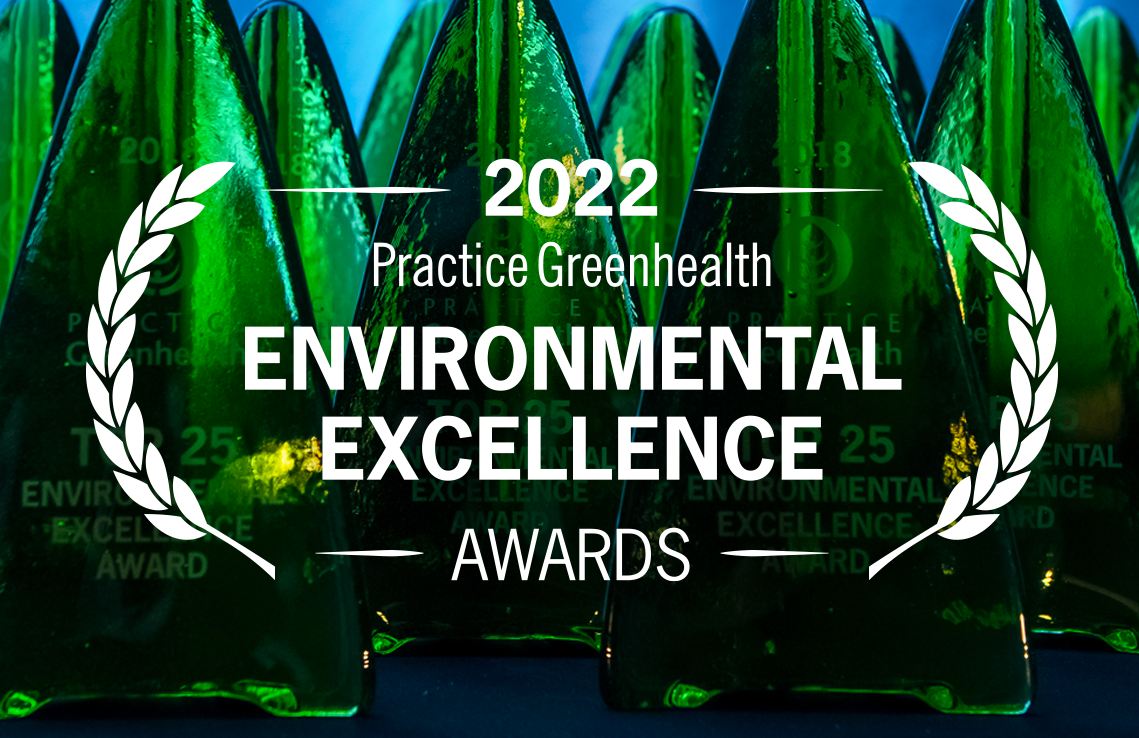 Body
UPDATE: Environmental Excellence award application deadline extended to May 4, 2022.
Earn the recognition you deserve
Validate your hard work and continue making the business case for sustainable operations by participating in the Environmental Excellence Awards program, which is how Practice Greenhealth collects data to help hospitals measure their sustainability performance. 
We all know you can't manage what you don't measure. By collecting and analyzing data, hospitals can generate the deep insights they need to guide their sustainability initiatives and improve their resource efficiency. 
It takes time and effort, but the result is integral data that provides practical insights and helps you build momentum throughout your organization. Our partner facilities use the awards application and benchmark report results to develop their sustainability baseline, benchmark and compare performance, identify key areas of opportunity, and earn recognition for their sustainability program. 
The 2022 applications contain no major content changes from 2021 and include COVID-related questions as the pandemic persists. Practice Greenhealth will offer tiered award recognition in 2022, including Top 25 and Circles of Excellence.
Learn more about the awards program and the range of tools and resources we have to support you in the application process, including printable PDF versions of the applications. 
Access your awards dashboard and begin your application today. You must be a current Practice Greenhealth partner to apply.
The awards submission deadline has been extended to 5 p.m. PT May 4, 2022.
Join Practice Greenhealth
Practice Greenhealth is the health care sector's go-to source for information, tools, data, resources, and expert technical support on sustainability initiatives that help hospitals and health systems meet their health, financial, and community goals.