Body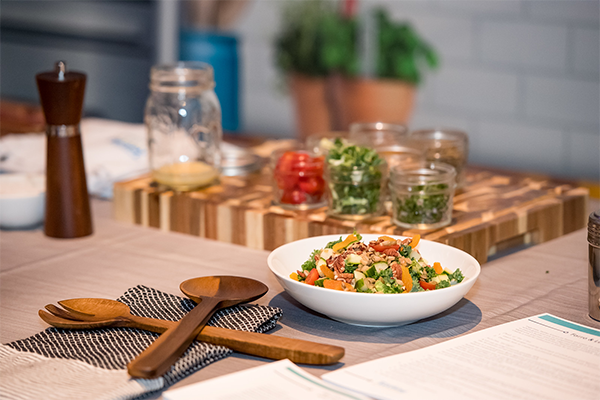 The Cool Food Pledge is a new platform to help hospitals offer diners more of what they want while slashing food-related greenhouse gas emissions, saving costs, and improving health.  
The pledge is a cross-sector initiative championed by the World Resources Institute. Health care is showing leadership with 64 facilities signed on so far to reduce their emissions from food purchasing, along with a wide variety of universities, cities, and businesses. 
The 64 health care signatories serve more than 60 million (combined) meals annually. The Cool Food Pledge is a free benefit for Practice Greenhealth members and available to non-members at an affordable rate.
Bayshore Medical Center
Boston Medical Center
Beth Israel Deaconess Medical Center
Brigham and Women's Hospital
Brigham and Women's Faulkner Hospital 
Butterworth Hospital  
Carrier Clinic
Dartmouth Hitchcock Medical Center
Froedtert Hospital
Hackensack Meridian Health 
Hackensack University Medical Center (Adult and Children's)
IU Health Arnett Hospital
IU Health Ball Memorial Hospital
IU Health Bloomington Hospital
IU Health Methodist Hospital
IU Health North Hospital
IU Health Saxony Hospital
IU Health University Hospital
IU Health West Hospital
Jack D. Weiler Hospital (Einstein) 
Jersey Shore University Medical Center (Adult and children's)
JFK Medical Center 
Memorial Sloan Kettering Cancer Center
Montefiore Wakefield Hospital    
Montefiore Hospital Moses Campus  
Montefiore New Rochelle Hospital   
Mount Sinai Brooklyn
Mount Sinai Beth Israel
Mount Sinai Mourningside
Mount Sinai Queens
Mount Sinai West
Mount Sinai Eye and Ear
Mountainside Medical Center
Newton-Wellesley Hospital
Ocean Medical Center
Overlook Hospital 
Palisades Medical Center
Pascack Valley Medical Center 
PeaceHealth Southwest Medical Center
Providence Hood River Memorial Hospital
Providence Medford Medical Center
Providence Milwaukie Hospital
Providence Newberg Medical Center
Providence Portland Medical Center
Providence Seaside Hospital
Providence St Vincent Medical Center
Providence Willamette Falls Medical Center
Raritan Bay Medical Center Perth Amboy
Raritan Bay Medical Old Bridge
Riley Hospital for Children at IU Health
Riverview Medical Center
Seattle Children's Hospital
Southern Ocean Medical Center
Stanford Health Care
The Mount Sinai Hospital
University of California Health Davis
University of California Health Irvine
University of California Health Los Angeles
University of California Health San Diego
University of California Health San Francisco
UPMC Magee Women's Hospital
UW Health: American Family Children's Hospital
UW Health: The American Center Hospital
UW Health: University Hospital
Virginia Mason Hospital and Seattle Medical Center