Cool Food Pledge health care signatories
Body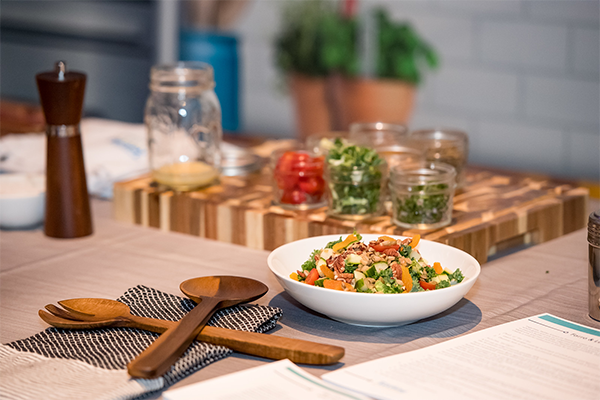 The Cool Food Pledge is a new platform to help hospitals offer diners more of what they want while slashing food-related greenhouse gas emissions, saving costs, and improving health.  
The pledge is a cross-sector initiative championed by the World Resources Institute. Health care is leading the pack with 28 facilities signed on so far to reduce their emissions from food purchasing, along with five signatories from other sectors including Hilton, Monde Nissin, and Morgan Stanley. 
The 28 health care signatories serve more than 27,895,747 (combined) meals annually. The Cool Food Pledge is a free benefit for Practice Greenhealth members and available to non-members at an affordable rate.
Bayshore Medical Center
Boston Medical Center
Butterworth Hospital  
Carrier Clinic
Darthmouth Hitchcock Medical Center
Hackensack Meridian Health 
Hackensack University Medical Center (Adult and Children's)
Health Raritan Bay Medical Center - Old Bridge
Jersey Shore University Medical Center (Adult and children's)
JFK Medical Center 
Mountainside Medical Center
Ocean Medical Center
Overlook Hospital 
Palisades Medical Center
Pascack Valley Medical Center 
Raritan Bay Medical Center Perth Amboy
Riverview Medical Center
Southern Ocean Medical Center
Univerisity of California Health Davis
Univerisity of California Health Irvine
Univerisity of California Health Los Angeles
Univerisity of California Health San Diego
Univerisity of California Health San Francisco
UW Health: American Family Children's Hospital,
UW Health: The American Center Hospital.
UW Health: University Hospital
Virginia Mason Medical Center
Join Practice Greenhealth
Practice Greenhealth is the health care sector's go-to source for information, tools, data, resources, and expert technical support on sustainability initiatives that help hospitals and health systems meet their health, financial, and community goals.