Proven practices for sustainability governance in health care: Structure & staffing
Published: 06/05/2023 - 10:02
Feature Image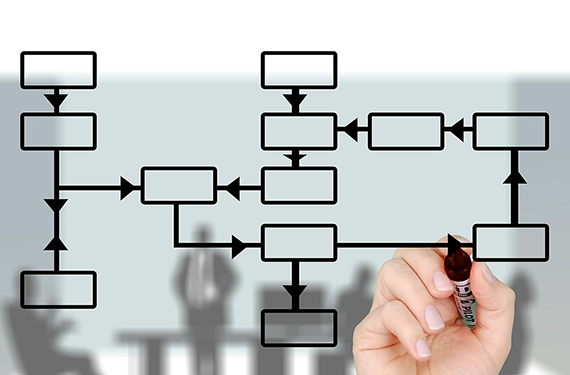 Body
By Sarah Irwin, Practice Greenhealth sustainability strategy manager
To unlock sustainability's full impact, leaders must design their organizational structure, processes, and governance in a way that is integrated into and compatible with the rest of the organization. 
Health care organizations are increasingly setting sustainability and climate action as a strategic organizational priority and paying attention to the environmental, social, and governance (ESG) disclosures process. With this growth, there is a need to consider how organizations are embedding sustainability – both from a structural perspective and a staffing one – to ensure longevity.  
The Inflation Reduction Act (IRA), signed into law last year, is the strongest U.S. climate action ever. Its incentives can be used directly by health systems to reduce their greenhouse gas emissions through investments in renewable electricity, electrifying vehicle fleets, installing electric vehicle charging stations, increasing building energy efficiency, and additional clean energy project financing opportunities. 
Funding opportunities such as the IRA, coupled with federal sustainability and climate targets, are increasing pressure for health care organizations to take a closer look at their sustainability efforts. 
The impact the health care sector can have on the environment and related social determinants of health depends on the strength and foundation of its sustainability governance structure.
Proven practices from our network
Practice Greenhealth is actively gathering new models and proven practices in sustainability governance from our network beyond current models captured in the sustainability program fundamentals. 
This summary provides a snapshot of practices we are uncovering and witnessing across our network on how health care organizations are approaching sustainability governance and structuring themselves to prepare for the future.
An increasing number of hospitals and health systems are prioritizing sustainability and leveraging quality, process improvement, or project management departments to bring additional capacity to manage the change. Additionally, organizations are hiring more dedicated staff focused on sustainability, assigning clearer responsibility and accountability to stakeholders, and establishing strong sustainability reporting processes. 
Most leading Practice Greenhealth partners report to their board of directors/trustees, and several are beginning to work through their boards to include sustainability in their organizational plans. We recommend that at least one board member has competence in climate-related issues, that the board form a committee to address climate/sustainability/ESG, and that this work is included in the organization's strategic planning process.
---
Consider these proven practices we have gathered from across our network:
Structure
89% of partners reported through the 2023 Environmental Excellence Awards application that they are part of a health system that has hired or appointed a sustainability leader to provide support to its affiliates.
Staffing
Medical directors of sustainability
Practice Greenhealth is aware of more than 15 physicians who serve as the medical director of sustainability (MDS) or equivalent title in their hospital and health system, and one nurse who serves as a clinical director of sustainability (CDS). The individuals in these positions lead efforts to engage and educate clinicians and reduce the climate and environmental impact of clinical care. 
Individuals currently in MDS and CDS roles have 0.075-0.6 FTEs, with one having 0.8 FTE of administrative time, which includes sustainability efforts. Almost all MDS roles report to a vice president or chief officer, and physician specialties have included anesthesiology, internal medicine, emergency medicine, pathology, infectious diseases, physical medicine/rehabilitation, and gastroenterology. View our sample MDS job description for more information.
---
Sarah Irwin is a sustainability strategy manager with over a decade of strategic program and project management experience across many sectors including health care. As a change management practitioner and trained coach, she previously worked closely with health care leadership to build sustainability governance structures across Vancouver Coastal Health.
Join Practice Greenhealth
Practice Greenhealth is the health care sector's go-to source for information, tools, data, resources, and expert technical support on sustainability initiatives that help hospitals and health systems meet their health, financial, and community goals.