Sarah Irwin
Job Title

Sustainability Strategy Manager
Photo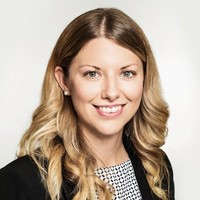 Bio
Sarah brings over a decade of strategic program and project management experience across many sectors including health care. She was instrumental in engaging leadership through a Green+Leaders program at Vancouver Coastal Health (a current Practice Greenhealth partner) and other Canadian health authorities as a sustainability consultant. Sarah is based in the Vancouver, British Columbia, area and enjoys paddle boarding in the summer, snowboarding in the winter, and chasing after her young son and beagle pup.
Join Practice Greenhealth
Practice Greenhealth is the health care sector's go-to source for information, tools, data, resources, and expert technical support on sustainability initiatives that help hospitals and health systems meet their health, financial, and community goals.