How 5 hospitals set environmental purchasing priorities and saved millions
Published: 11/01/2018 - 16:15
Feature Image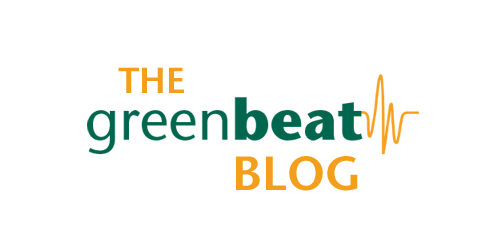 Body
By Beth Eckl, Practice Greenhealth Environmental Purchasing program director
You've secured leadership support, built a team of colleagues who were successful in getting an environmental purchasing policy adopted, and now it's time to select environmentally preferable products and services. So which contracts should you begin with? And how do you prioritize among hundreds of purchasing opportunities?
Setting priorities enables organizations to focus on the highest value opportunities to drive sustainable development.
Some choose to begin with a strong business case for targeting products based on economic factors, such as highest potential cost savings. Others start with social priorities, such as opportunities to buy local and build stronger communities. And other hospitals have begun with an environmental focus, such as waste reduction and buying products with safer chemicals to improve patient and staff health.
Purchasing categories
Practice Greenhealth identified purchasing categories and issued challenges with tools and resources to guide members through each: Healthier Food, Smarter Purchasing, and Safer Chemicals. Hospitals and health systems can select one or more and utilize corresponding resources, metrics, attributes, lists, benchmarks and more to advance markets and reach their sustainability goals.
Advocate Health Care committed to several of Practice Greenhealth challenges, including the Safer Chemicals Healthy Interiors goals, and 60 percent of their furniture purchases are free of formaldehyde, PVC, antimicrobials, perfluorinated compounds and all flame retardants.
Seeking savings
Product necessity: It's important to determine whether or not a product is necessary in the first place. For example, Dartmouth Hitchcock saved more than $1.4 million annually by eliminating unnecessary surgical supplies, kit types, and processing costs.
Cost savings: Prioritize products that are more cost efficient to address organizational and departmental budget goals. Be sure to consider costs beyond the purchase price. For example, the purchase of energy-efficient ultra-low temperature freezers may save organizations money through reduced energy costs that more than offset the higher purchase price of traditional freezers. Refer to Practice Greenhealth environmentally preferable purchasing case studies for additional ideas and use the Greenhealth Cost of Ownership Calculator to assess costs.
Total spend by volume/dollar/supplier: Another prioritization option is targeting products with the highest spend or volume in order to leverage markets. According to a 2014 Trucost research briefing, on average, 60 percent of all business environmental impacts are embedded in the products and services they buy – their upstream supply chain. Using actual spend and supplier data can help determine product categories most responsible for environmental impacts.
Environmental opportunities
Many environmental considerations, such as waste reduction and water conservation, play a role in setting priorities for purchasing. Focus areas may vary by region. For example, many hospitals in California have targeted water conservation measures to address drought conditions.
Waste reduction: Reducing waste through procurement has been a priority for many health care organizations. In one year through reprocessing of single use medical devices, Virginia Mason Medical Center saved more than 13,000 pounds of waste.
And Harborview Medical Center worked with its supplier to donate 325 old beds to economically developing countries instead of sending them to landfill.
Energy impacts: To address greenhouse gas emissions, make energy and fuel efficiency priorities.
To reduce energy use, Dignity Health purchased large pieces of Energy Star-rated equipment for its kitchen. And Virginia Mason Medical Center worked with their distributor to make deliveries more efficient by streamlining and maximizing space in delivery totes to achieve 20 percent improvement in delivery efficiency.
Concerning chemicals: Of course, patient and worker health and safety are a key issue for health care organizations. That's why Hackensack University Medical Center phased out plastic items containing di-2-ethylhexyl phthalate (DEHP) from its NICU, except for a couple of products.
Dignity Health purchased a water-only floor cleaning machine to reduce the use of and exposure to cleaning chemicals.
Operational opportunities
Operational considerations – such as ease of implementation, training requirements, what's coming up in your contract calendar, availability of greener alternatives, and corporate goal alignment – may drive purchasing prioritization. Another factor may be if a product is linked to legislation, regulations, or international norms.
Social opportunities
Reflect on your organization's mission and core values when making purchasing decisions. You might choose to set priorities based on opportunities to impact local or regional sourcing and employment or seek to expand use of fair trade products or products not sourced in areas known for human trafficking or a part of conflict zones.
To establish purchasing priorities, make a list of the categories and key issues for your organization based on economic, social, operational, and environmental factors. Consider ranking these to assess your top opportunities, taking into account the needs of your own organization and input from stakeholders. Ultimately, setting environmentally preferable purchasing priorities will result in an integrated way to manage procurement opportunities.
Join Practice Greenhealth
Practice Greenhealth is the health care sector's go-to source for information, tools, data, resources, and expert technical support on sustainability initiatives that help hospitals and health systems meet their health, financial, and community goals.