Following our food: How health care can inform the data revolution and bring transparency to the plate
Published: 11/01/2018 - 16:15
Feature Image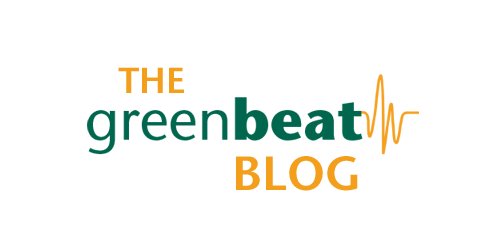 Body
Imagine a world where food is traced from farm to fork, using data that can be accessed at the touch of a screen. Photos, ingredients, micro-nutrients, packaging details, production location and sustainability attributes, etc. — all the information needed to make purchasing, dietary, and culinary decisions — updated by producers and manufacturers across the globe in real-time and available in detail on your computer, tablet, or smartphone.  
For retail, restaurants, and institutions, purchasing local and sustainably-produced food is now common practice. In 2015, reporting Practice Greenhealth hospitals spent $44 million on local and sustainably grown and produced foods. To verify that production methods follow environmental nutrition principles, increased transparency is needed throughout the food service supply chain.
GS1, a global nonprofit standards organization, is working to systematize data sharing and creating real-time synchronization so the supply chain and customers have up-to-date product information.
GS1 is a leader in establishing and managing information standards and fosters collaboration between business partners to create efficiency and value throughout health care and food service supply chains. The GS1 Standard is the most widely used supply chain standard system in the world.
If unfamiliar with GS1 and how its data standardization and sharing works, think barcodes, the oldest and most universally used standard. Each number and corresponding bar communicates core data about the manufacturer, pack size, and product type. GS1's Global Data Synchronization Network, or GDSN, takes the next step in data evolution, allowing producers and manufacturers to share extended product information, like sustainability attributes, with a global product registry.  
Each time an entry or update is made, the data cascades worldwide to every supply chain partner selling that item. New products or changes to existing products are synchronized instantaneously around the globe, providing instant updates and improved transparency.  
As the food service supply chain begins to tap into the efficiencies of e-commerce platforms from ordering to invoicing, the effective and detailed communication of product attributes becomes critical for their success and for the satisfaction of their customers.
To tackle the information sharing challenges of the digital age, collaboration at every point in the supply chain is needed. Food service professionals — especially those at hospitals, schools, colleges and other institutions —  can lend their expertise in determining which attributes and certifications should be added to the GDSN registry.
This global data network is one solution to the challenges institutional food service faces when looking for transparency and ease of access to detailed information.  
As GS1 shared at its annual conference, the Health Care Without Harm and Practice Greenhealth networks play a critical role in this process. Our advocacy and membership organizations are working with partners across disparate food service sectors in order to align demands and product criteria preferences.
Aligning standards leverages the full power of cross sector purchasing because producers and distributors can respond more rapidly and with greater ease to a narrower set of requests.
This guidance from institutional buyers has the potential to shape not only the attributes that are tracked and communicated, but also to signal to the supply chain the growing demand for products that build a sustainable food system. The sharing of real-time detailed data will become part of both the standard operating procedure and the cost of doing business for every part of the supply chain.
When students were asked about their ideal school lunches at the 2017 Nourish to Flourish Summit, the overwhelming response was that they wanted to know if the food they are being served is healthy, what allergens are present, how it is produced, where it came from —  and they want to be able to see all this data on their phones.
Institutional food service will require detailed information at their fingertips to market and educate their clients on the food they provide.
Producers and the distribution chain will need up-to-the-minute data to understand sales trends and which production methods and certifications matter most to their customers.
Transforming the way we do business is already underway, and health care can help shape this future. By defining the values important to our sector we can help our supply chain understand what label claims and certifications are important.  
Through cross-sector partnerships, institutions can bring forward a unified demand for healthy sustainable food that is traceable and transparent.
---
This blog is part 3 in a series about separating local and sustainable metrics for accuracy. 
Part 1: Accurate measuring of "local" and "sustainable" starts with separation
Join Practice Greenhealth
Practice Greenhealth is the health care sector's go-to source for information, tools, data, resources, and expert technical support on sustainability initiatives that help hospitals and health systems meet their health, financial, and community goals.