Accurate measuring of "local" and "sustainable" starts with separation
Published: 08/21/2019 - 10:51
Feature Image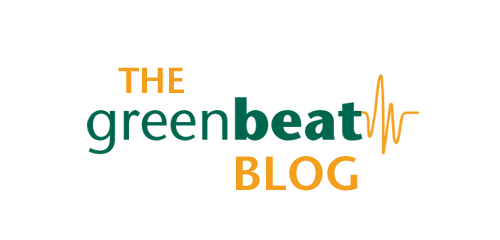 Body
Are local and sustainable foods the same thing? The response, in short, is not always. Applying the terms "local" and "sustainable" synonymously and interchangeably can lead to false conclusions. As health care facilities strive to incorporate environmental best practices in their food service— and measure their success in this endeavor— accuracy and precision of language is of vital importance.
Time to Choose: Knowing the Difference Between "Local" and "Sustainable"
Apples may be grown nearby or chips processed in a regional plant but those apples may be produced with heavy pesticide use and harvested by a marginalized labor force. Those chips may be made from potatoes raised with conventional practices, shipped from 1,000 miles away and fried in palm oil grown on illegally deforested lands. While produced locally, neither of these foods can be defined as "sustainable."
Both Health Care Without Harm (HCWH) and Practice Greenhealth define "local" as food that is grown/produced and processed within 250 miles (of a health care facility). For processed foods, greater than 50 percent (by weight) of the product must meet this definition. The term "local" doesn't provide any indication of the inputs used and can't be used as a reliable indicator of sustainable production methods.
Sustainably-produced foods are not just an absence of unhealthy inputs, but are more broadly defined as having minimal environmental impacts, being healthy for consumers and producers, providing fair wages and working conditions for farmers and farmworkers, respecting animal welfare, and creating resilient communities, rural and urban.
"Sustainable" food products are classified through third-party certifications and label claims. It is important that a certification program has clearly stated principles and criteria, measurable and transparent standards, third-party verification, and offers improvements to standards over time. Using this framework, the Healthy Food in Health Care program of HCWH has carefully vetted many sustainability certifications and labels claims.
Getting the Best Impact for Your Dollar: How Separate Measures Support Hospital Missions and Budgets
Every dollar is important when providing nutritional services to patients and hospital staff. Tracking "sustainable" and "local" as the same metric masks the true impact of the dollars that are spent. When measured together, it's nearly impossible to identify the effect on market transformation, or if a department is achieving its desired environmental or social goals.
If purchases are to drive positive impacts on human and environmental health, then being mindful of production practices are paramount. If purchases are intended to support local economies and community investment, then taking into account production proximity is key. Grouping "sustainable" and "local" creates data that is noisy and inhibits impact analysis. Yet, when these two terms are separated, it supports an understanding of what is purchased, how efficiently funds are being allocated to sustainability efforts, and if these purchases support department and hospital health initiatives.
Finally tracking separately lays the groundwork for identifying where products overlap and meet both the local and sustainable criteria: those which are produced locally and carry the important sustainability attributes that support land management, social justice, and animal welfare.
While not synonymous with sustainable, local food procurement is a key component of sustainable purchasing. Developing an understanding of the regional foodshed and purchasing locally-produced food is a great way to support farmers, preserve farmland, bolster the local economy, and connect hospital patients, staff, and visitors to food that is grown in their community.
In preparation for the Practice Greenhealth 2017 Environmental Excellence Awards Application, look to the suite of resources provided by Practice Greenhealth to help identify and track purchasing of sustainable foods and local foods. Also be on the lookout for upcoming webinars and sharing calls from Greenhealth Academy that explore better tracking, and how hospital purchasing is moving the needle to a more sustainable food system.
---
This blog is part 1 in a series about separating local and sustainable metrics for accuracy. 
Part 2: Think locally, act sustainably
Part 3: How health care can inform the data revolution and bring transparency to the plate
Join Practice Greenhealth
Practice Greenhealth is the health care sector's go-to source for information, tools, data, resources, and expert technical support on sustainability initiatives that help hospitals and health systems meet their health, financial, and community goals.