2019 health care food trends
Published: 01/17/2020 - 15:02
Feature Image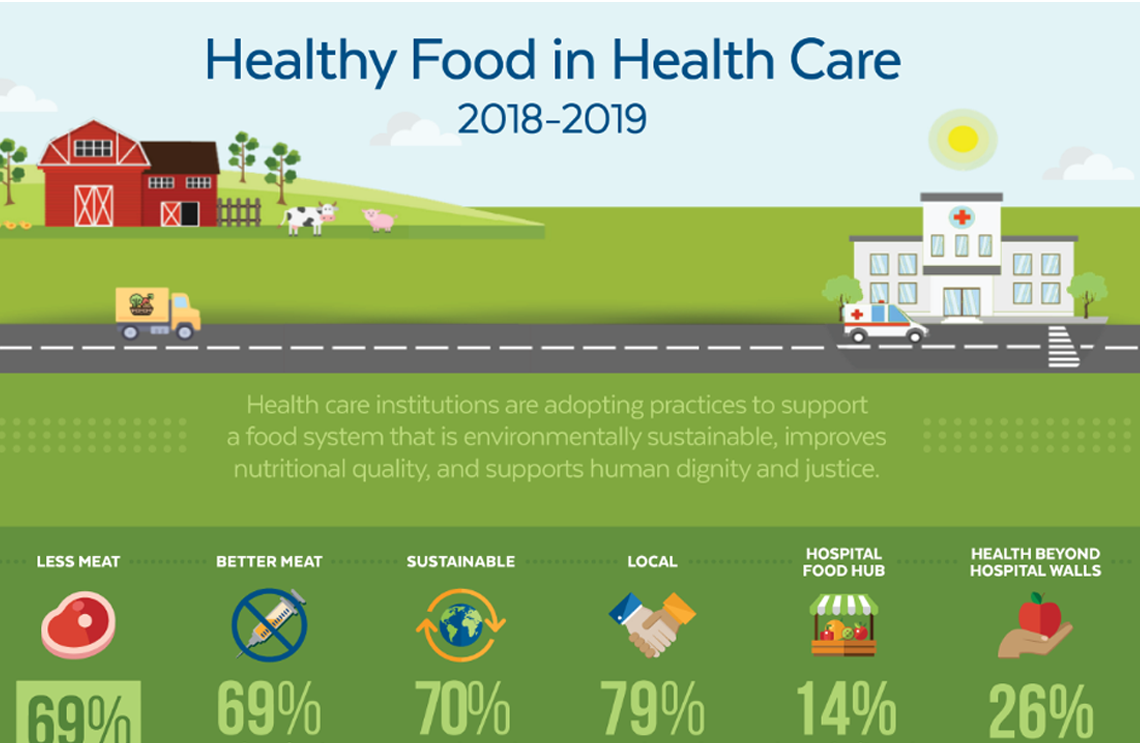 Body
Plant-forward is here to stay
Hospitals throughout the nation are serving less meat and a plethora of gourmet plant-forward meals that would be could be found in the menu at a high-end, trendy restaurant. As Memorial Sloan Kettering Cancer Center in New York discovered, this strategy satisfies customer demand while meeting patient health and environmental goals. They are not alone. Fifty-eight percent of facilities in our network reduced the amount of meat they purchased for cafeteria and patient service, according to data from the most recent Practice Greenhealth Environmental Excellence Awards.
"We introduced more plant-forward offerings in response to growing consumer demands," says Veronica McLymont, the facility's food and nutrition services director. "Consumers have become more educated and connected to the food they eat. More people are paying attention to nutrition guidelines, embracing the idea of 'food as medicine' and paying specific attention to what they eat."
Join Practice Greenhealth
Practice Greenhealth is the health care sector's go-to source for information, tools, data, resources, and expert technical support on sustainability initiatives that help hospitals and health systems meet their health, financial, and community goals.