Awards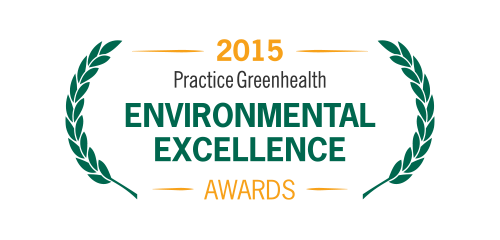 The 2015 Environmental Excellence Award Applications are now available.

Getting Started Ideas
Set up an appointment with your Facility Engagement Liaison or Awards Support to brainstorm your approach.
Think about who will be the contact person for each category of the 2015 application (Waste, Energy, Food)—and work with the Practice Greenhealth Awards team to get these departmental leads access to the awards system early.
Use your previous application or the blank PDF versions of the 2015 application (now with all conditional questions visible) as an assessment tool to help departmental leads familiarize themselves with the data requirements.
Practice Greenhealth is continuing to work on a variety of user improvements and we look forward to debuting the new 2015 applications soon.
For more information, tools and resources:
View the Blank 2015 Environmental Excellence Award Applications
Facility Engagement Liaison Contact List
---
It was wonderful to see so many of our Award winners at CleanMed 2014 and to celebrate your outstanding achievements at the Awards Gala. Congratulations to the 2014 Practice Greenhealth Environmental Excellence Award winners.
List of all 2014 Award Winners
Environmental Excellence Award Winner Portraits
For general award inquiries or technical assistance, please call 888-378-2259 or email: awards@practicegreenhealth.org.