Awards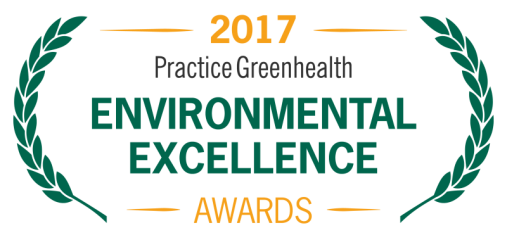 Welcome to the 2017 Environmental Excellence Awards! The Environmental Excellence Awards are the nation's premier recognition program for environmental performance in the health care sector. Learn more about the opportunities to be recognized for your environmental achievements, compare your health care facility to its peers and benchmark your progress. There are a range of different application levels and types.

List of 2016 Practice Greenhealth Environmental Excellence Award winners.

For questions on the Environmental Excellence Awards or improving your sustainability program please contact your member engagement liaison.
For general award inquiries or technical assistance, please call the Awards Hotline at 888-378-2259 or email: awards@practicegreenhealth.org.