11 hospital food champions told us what plant-forward means to them
Published: 02/09/2021 - 16:35
Feature Image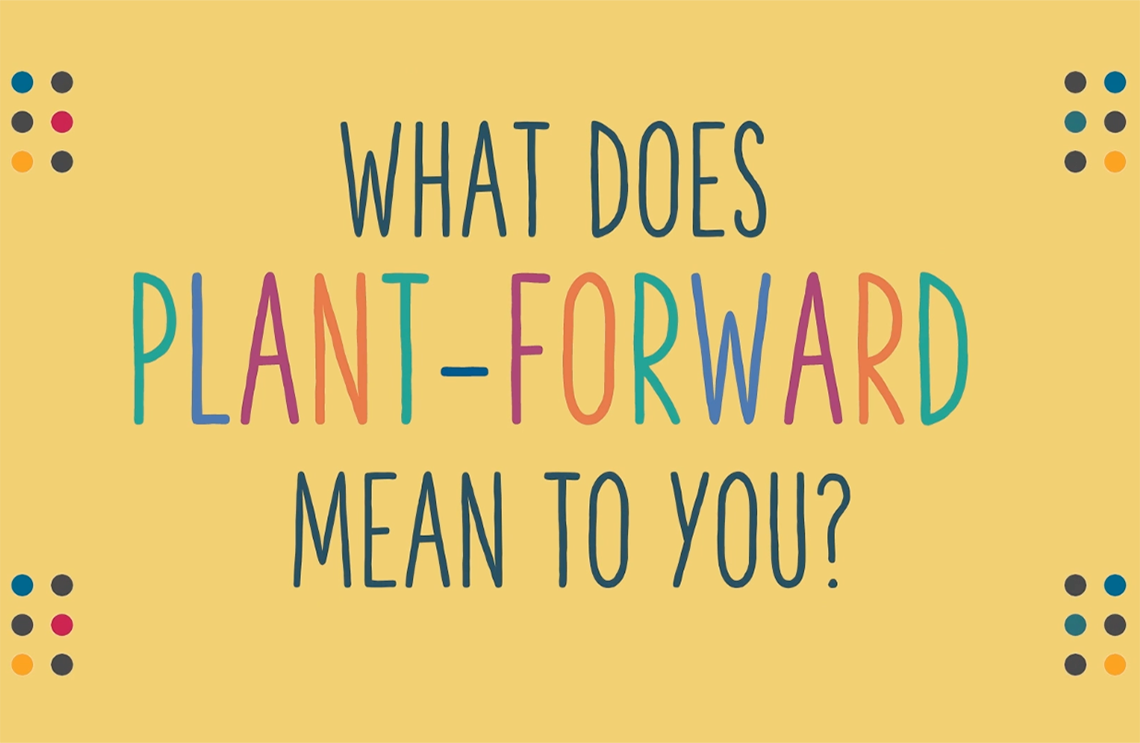 Body
We asked 11 hospital food champions what plant-forward means to them. Hear their thoughts on shaping a #PlantForwardFuture and check out 32 resources for chefs and food service pros.

Nina Curtis, Adventist Health
Shawn Desjardins, Concord Hospital
Neil Reese, Davis Hospital and Medical Center 
Michael Bacha, Emory University Hospital
Dana Smith, Meatless Monday
Timothy Gee and Sydney Kaufman, Memorial Sloan Kettering Cancer Center
Ryan Garcia, Seattle Children's Hospital
Laura Inukai, St Johns Health
Dana Ellis Hunnes, UCLA Health 
Jill Martin, UC San Diego Health 
Lisa Boté, University of Wisconsin Health
Join Practice Greenhealth
Practice Greenhealth is the health care sector's go-to source for information, tools, data, resources, and expert technical support on sustainability initiatives that help hospitals and health systems meet their health, financial, and community goals.