Malini Ramanarayanan Moraghan
Malini Ramanarayanan Moraghan
Job Title

Founder and Managing Director at Torana Group
Photo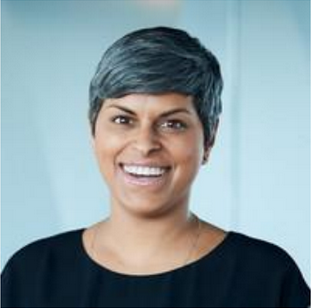 Bio
Malini Ramanarayanan Moraghan is founder and managing director of Torana Group, a novel investment firm that helps people invest in their convictions, investing debt and equity into businesses where human and natural resources are strategic drivers of enterprise value. She has spent 20 years balancing margin and mission, working at the intersection of finance, strategy, food and agriculture, and ESG investments. She has advised family offices, national foundations, food and agriculture investors, and USDA leaders. Her imprint is on over $50 million in capital deployed toward more resilient food systems and improved nutrition. She has worked with a variety of businesses across a range of investor types and has focused on enterprises where impact is a measurable driver of value. She previously worked with McKinsey & Co., as an investment banker at JPMorgan, and served her community as an AmeriCorps VISTA. She has an MBA from University of Chicago's Booth School of Business and a B.S. in chemical engineering from Cooper Union. She has served on the Joint Federal Reserve-USDA Publication Advisory Committee and the boards of The Common Market, a Feeding America member food bank, and was a founding board member of Red Hills Small Farm Alliance.
Join Practice Greenhealth
Practice Greenhealth is the health care sector's go-to source for information, tools, data, resources, and expert technical support on sustainability initiatives that help hospitals and health systems meet their health, financial, and community goals.