Maxie Blasini-Roman
Job Title

California Regional Program Manager
Photo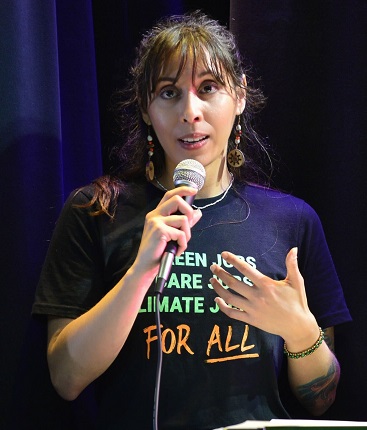 Bio
Maxie's experience includes managing the San Diego Green New Deal Alliance, working as a justice, equity, diversity, and inclusion organizer and policy advocate with Climate Action Campaign, and serving on the San Diego Food Systems Alliance's stewardship committee. Her skills in food systems and nutrition, management, partnership development, and organizing at the intersections of social, environmental, and climate justice add value to our Healthy Food in Health Care program and inform the transformation of the socioeconomic structure of our food system in a holistic way that centers environmental justice and advances sustainability. She enjoys reading, hiking, and learning about native plants and medicinal uses of plants. She has also been on a journey of intentionally reconnecting with her indigenous Taíno/Caribbean Arawak ancestry by learning the language, traditions and creation stories.
Join Practice Greenhealth
Practice Greenhealth is the health care sector's go-to source for information, tools, data, resources, and expert technical support on sustainability initiatives that help hospitals and health systems meet their health, financial, and community goals.