What I learned about sustainability as an administrative fellow at HonorHealth
Published: 05/12/2023 - 08:28
Feature Image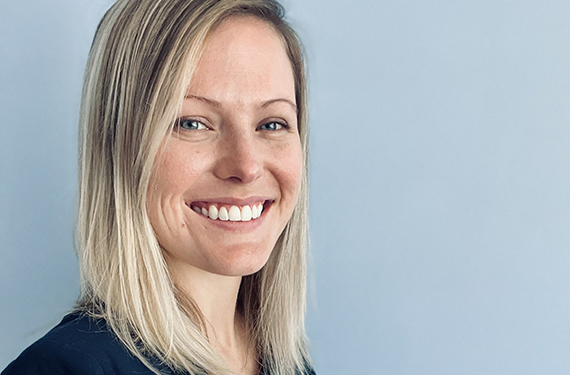 Body
By Sarah Dalton, HonorHealth administrative fellow
Pursuing organizational sustainability can seem daunting – it is complex, takes time, and the upfront costs can feel like a barrier to entry. As an administrative fellow at HonorHealth, I worked with and learned from the organization's sustainability committee, which has set out to prove that with the right tools and mindset, health care organizations can achieve sustainability goals while uncovering significant cost savings and giving back to their communities.
HonorHealth's sustainability committee includes leaders from various departments, whose diverse knowledge and skills allow them to take a multifaceted approach with wide-reaching impacts. The committee's vision is to advance environmental stewardship and wise use of resources to support the health and well-being of the communities HonorHealth serves. Its members have shown me how a small – but mighty – team can make a significant impact. 
HonorHealth's key sustainability focus areas are the built environment, utilities, supply chain, waste management, print management, environmental impact evaluation, and community and employee engagement. 
Since the committee formed in early 2022, it has made significant strides to improve sustainability at HonorHealth and in the greater Phoenix community. 
HonorHealth's sustainability accomplishments include: 
Switching to reusable linens, saving $2.5 million
Reprocessing medical devices, saving $1.7 million and diverting over 17,000 pounds of waste from landfills
Reallocating and selling old equipment, recovering $935,000
Upgrading all helipads with energy-efficient LED lights
Organizing an electronic waste drive that collected over 500 pounds of equipment and using credits gained from the drive to supply 22 local students with laptops
Implementing a Styrofoam recycling program, saving over 1,000 pounds of waste from landfills
Coordinating a donation drive with Goodwill, diverting 459 pounds of waste from landfills
Working with local nonprofit Free Bikes 4 Kids to donate over 250 refurbished bikes 
Reallocating supplies from inventory counts, saving $120,000
Updating water dispensers for greater efficiency and utilization
Planting 177 trees
HonorHealth also signed the HHS Health Sector Climate Pledge, committing to reducing emissions by 50% by 2030 and achieving net-zero by 2050, appointing an executive-level lead for emissions reduction, and developing and releasing a climate resilience plan by the end of 2023.
Through these efforts, HonorHealth achieved over $5 million in cost savings by the end of 2022. 
And that's just the beginning – HonorHealth will continue to work toward achieving its organizational sustainability goals and meeting its HHS pledge commitments.
Don't let sustainability feel like an insurmountable goal. Connect with others across your organization and within your community to increase your impact. The small steps you take today can lead to impactful changes for your organization and community.
---
Sarah Dalton is an administrative fellow at HonorHealth, where she is exploring the inner workings of health care leadership. Her diverse experience in retail management, food and nutrition, and exercise physiology made her appreciate the many aspects of health care and piqued her interest in health care process improvement, innovation, and sustainability. She holds a B.S. in exercise from Lindenwood University and an MBA from Webster University. Originally from St. Louis, she enjoys hiking, yoga, ceramics, traveling, and spending time with her dog, Bernie.
HonorHealth is a Practice Greenhealth partner. 
 
Join Practice Greenhealth
Practice Greenhealth is the health care sector's go-to source for information, tools, data, resources, and expert technical support on sustainability initiatives that help hospitals and health systems meet their health, financial, and community goals.