We're getting together in Pittsburgh for CleanMed
Published: 01/10/2023 - 14:55
Feature Image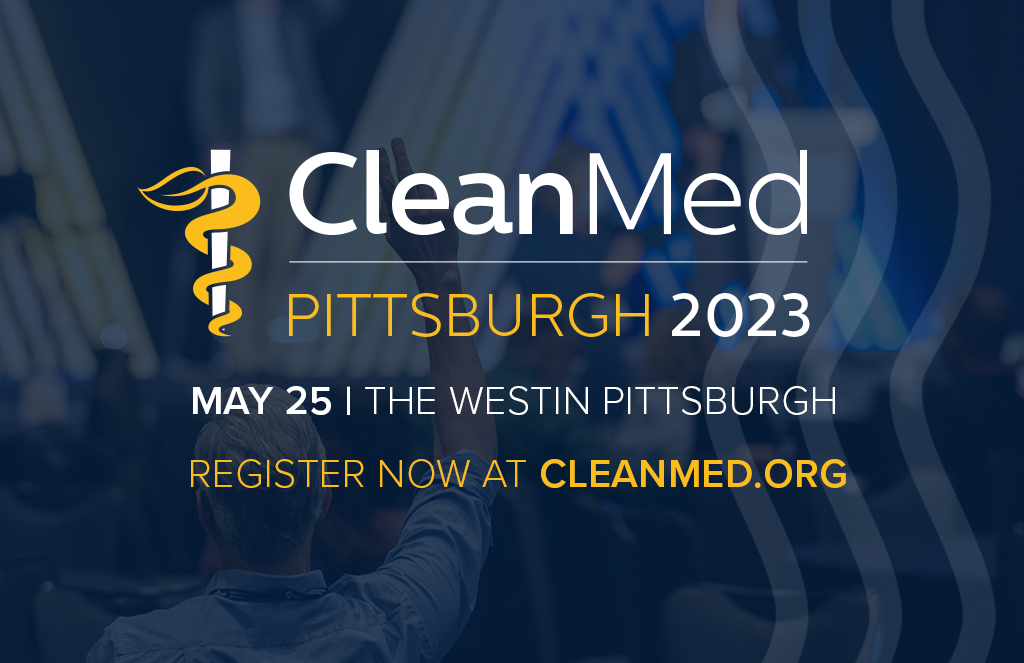 Body
Join us May 23-25 in Pittsburgh at CleanMed 2023 as we connect, share, and build upon solutions for a more sustainable, resilient, and equitable health care sector.
As the premier health care sustainability conference, CleanMed offers the strategies, tools, and connections you need to make progress toward your goals. CleanMed is the epicenter of health care collaboration, drawing leading experts as keynote speakers and session leads. 
Learn more and register at cleanmed.org.
Join Practice Greenhealth
Practice Greenhealth is the health care sector's go-to source for information, tools, data, resources, and expert technical support on sustainability initiatives that help hospitals and health systems meet their health, financial, and community goals.