University of Maryland Medical Center Awarded LEED Certification for Shock Trauma Critical Care Tower
Published: 11/01/2018 - 16:15
Feature Image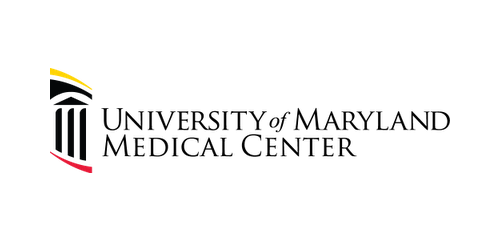 Body
Baltimore – Oct. 13, 2015. The University of Maryland Medical Center (UMMC) has been awarded LEED Gold certification for its Shock Trauma Critical Care Tower, a 140,000-square-foot patient care building that was completed in late 2013. LEED (Leadership in Energy and Environmental Design) certification is an internationally recognized measurement of a building's adherence to sustainable, or "green," principles.
UMMC is the first hospital in Baltimore City to achieve LEED Gold certification for an inpatient building. The Gold level is the second-highest of four levels of certification: Certified, Silver, Gold and Platinum.
The building has numerous green elements, including water-saving fixtures, energy-efficient lighting controls, HEPA filtration and a roof that collects rainwater used for cooling and watering interior landscaping. The tower is 15 percent more energy-efficient than a typical new building. In addition, 27 percent of the building materials are made from recycled materials. Other features include:
a roof finish that reflects light and reduces heat inside the building
plumbing fixtures that use 30 percent less water
sustainable flooring that can be maintained without toxic chemicals
systems that recover "waste" heat and reduce the need for fossil fuels by 60 percent
windows that allow natural light throughout the building
non-toxic paint
operating rooms equipped with cool and energy-conserving LED lights
With nine floors and a rooftop helipad, the Shock Trauma Critical Care Tower was designed to care for the region's most critically ill and injured patients.  The building is home to the R Adams Cowley Shock Trauma Center and houses 64 patient rooms and 10 operating rooms. The new space also enabled expansion of UMMC's adult and pediatric emergency departments and provided new laboratory and pharmacy space.
"We are committed at UMMC to creating a healthy, healing environment for patients, staff and visitors – within the hospital walls and beyond," says Leonard Taylor, Jr., senior vice president for operations and support services at the University of Maryland Medical Center. "We incorporated many environmentally friendly, energy-saving features into the design of the new tower and are very proud to have achieved LEED certification at the Gold level."
"Making a positive difference in the communities that we serve goes beyond delivering excellent health care; we must also be good stewards of our environment and resources," Taylor says.
The LEED rating system was developed by the U.S. Green Building Council (USGBC). UMMC has achieved LEED certification for implementing practical and measurable strategies and solutions aimed at achieving high performance in: sustainable site development, water savings, energy efficiency, materials selection and indoor environmental quality.
"The green building movement offers an unprecedented opportunity to respond to the most important challenges of our time, including global climate change, dependence on non-sustainable and expensive sources of energy and threats to human health," says Rick Fedrizzi, chief executive officer and founding chair of USGBC. "The work of innovative building projects such as the University of Maryland Medical Center's Shock Trauma Critical Care Tower is a fundamental driving force in the green building movement."
About the University of Maryland Medical Center
The University of Maryland Medical Center (UMMC) is comprised of two hospitals in Baltimore: an 800-bed teaching hospital — the flagship institution of the 12-hospital University of Maryland Medical System (UMMS) — and a 200-bed community teaching hospital, UMMC Midtown Campus. UMMC is a national and regional referral center for trauma, cancer care, neurocare, cardiac care, diabetes and endocrinology, women's and children's health and has one of the largest solid organ transplant programs in the country. All physicians on staff at the flagship hospital are faculty physicians of the University of Maryland School of Medicine. At UMMC Midtown Campus, faculty physicians work alongside community physicians to provide patients with the highest quality care. UMMC Midtown Campus was founded in 1881 and is located one mile away from the University Campus hospital. For more information, visit www.umm.edu. 
Contact: Karen Warmkessel, kwarmkessel@umm.edu
(410) 328-8919
Join Practice Greenhealth
Practice Greenhealth is the health care sector's go-to source for information, tools, data, resources, and expert technical support on sustainability initiatives that help hospitals and health systems meet their health, financial, and community goals.