Special Report: Building the Business Case for More Sustainable Hospitals
Published: 11/01/2018 - 16:15
Feature Image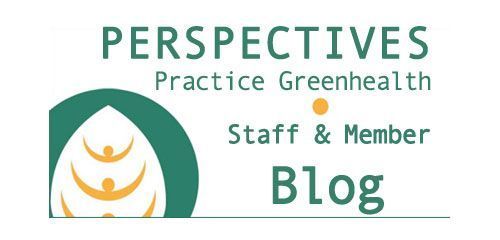 Body
By Keith Sutter, Director of Medical Device Sustainability, Johnson & Johnson
Support for sustainability among health care professionals is significant. A recent global Harris Poll survey commissioned by Johnson & Johnson found that more than three-quarters of health care professionals across six countries believe sustainability initiatives protect staff, and nearly 70 percent agreed they make business sense.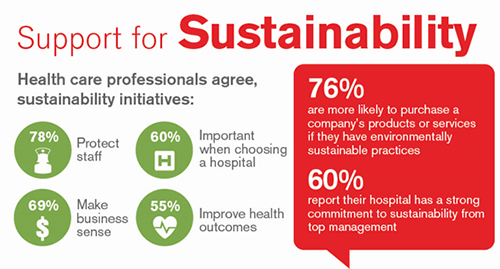 How can health care professionals translate this support into action, and build an effective case for investments in sustainability within their organization?
Answers are explored in a newly-released report from the Wharton-led Initiative for Global Environmental Leadership (IGEL) and Johnson & Johnson. Greener Hospitals: Building Consensus for Health Care Sustainability looks at best practices and challenges when it comes to developing, and communicating, the business case for sustainability investments across the health care industry. The report hones in on a few key themes:
The focus must be on the bottom line. According to my colleague Kris Soller, senior manager of business solutions at Ethicon, a division of J&J: "Our customers are asking us to make our products more sustainable, but they're not necessarily willing to pay more for them." J&J's Earthwards® approach is ensuring that, while product teams develop the best products for our customers, they're also examining environmental impacts – and exploring sustainability innovations – at every step of the process.
You must translate sustainability benefits in a way that matters to your audience. Hewlett Packard sustainability innovation technologist John Frey is quoted in the report: "Telling an IT executive that I can help him reduce his carbon footprint is mildly to not interesting at all." But, said Frey, if he explains instead how the streamlining project will reduce the number of devices that IT has to maintain and troubleshoot; his customer is suddenly very attentive.
Passionate employees can be a driving force for sustainable investments in health care. "You build a quiet little army," says Practice Greenhealth's Janet Howard in the report, "and you gather your successes and you write them up and then, and only then, you sit down with leadership, and together as a team in a very coordinated fashion, you demonstrate the value that's already been realized, and you make a formal pitch for a real program."
Join Practice Greenhealth
Practice Greenhealth is the health care sector's go-to source for information, tools, data, resources, and expert technical support on sustainability initiatives that help hospitals and health systems meet their health, financial, and community goals.