Sarah Wilburn honored with 2023 Charlotte Brody Award for environmental nursing leadership
Published: 05/30/2023 - 17:38
Feature Image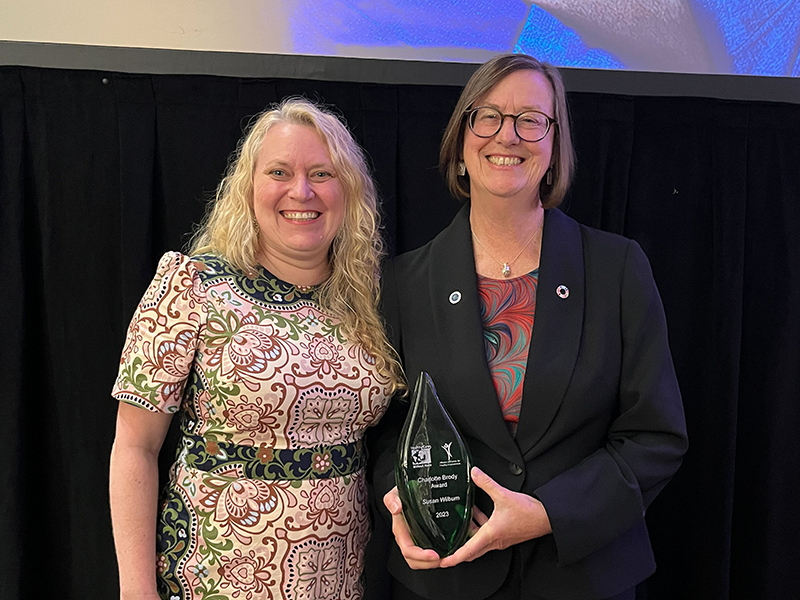 Body
Health Care Without Harm and the Alliance of Nurses for Healthy Environments annually present the Charlotte Brody Award to a nurse who promotes and protects environmental health.
The 2023 honoree, Susan Wilburn, BSc Nursing, MPH, is a driving force in the global environmental health space and a powerful advocate for nurses everywhere.
Wilburn currently represents Health Care Civil Society on the Bureau of the Strategic Approach to International Chemicals Management, working to regulate the management of chemicals and waste globally.
Wilburn advises fellow and aspiring nurse advocates to "pick one thing that you want to dig deep in and learn about. Learn as much as you can, so you can feel confident and can speak up in any setting."
Join Practice Greenhealth
Practice Greenhealth is the health care sector's go-to source for information, tools, data, resources, and expert technical support on sustainability initiatives that help hospitals and health systems meet their health, financial, and community goals.