On the road: From the stage to the utility plant at Mayo Clinic's Rochester campus
Published: 07/31/2019 - 16:09
Feature Image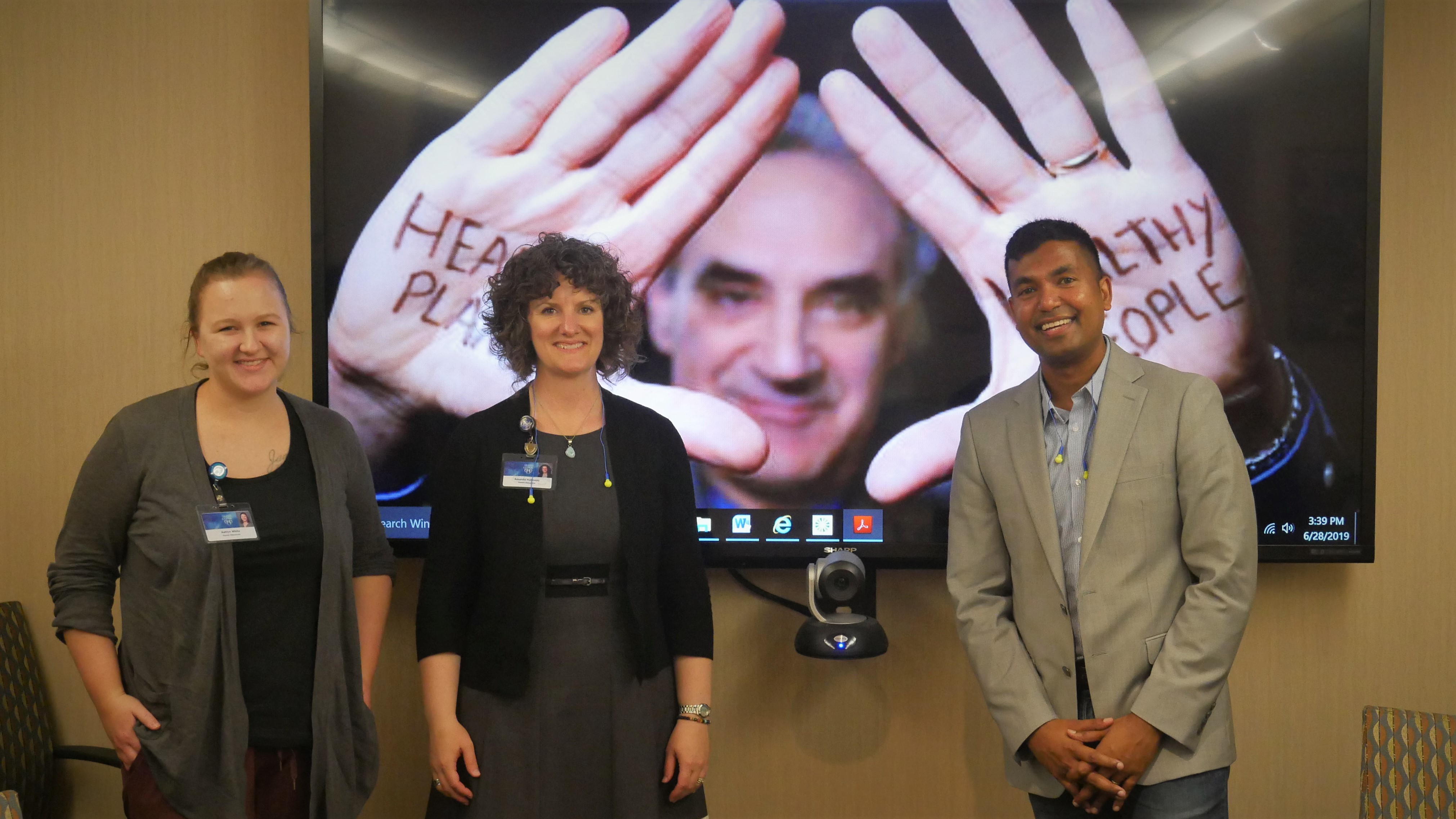 Body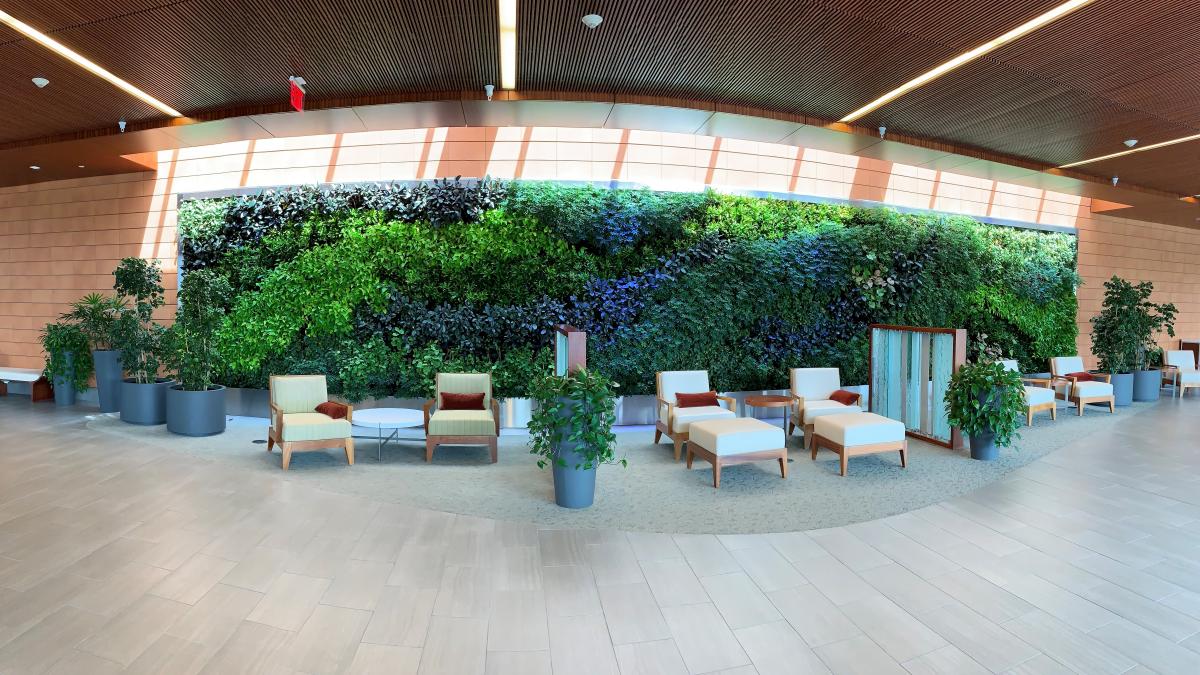 By Iqbal Mian, Practice Greenhealth member engagement manager
Being in driving proximity to the Mayo Clinic's Rochester campus gave me the perfect opportunity to intimately understand the organization's sustainability efforts during a planned onsite visit at the end of June. 
Amanda Holloway, Office of Sustainability director, and Ashlyn White, sustainability fellow, gave a stage to present to a diverse audience of nurses, physicians, and departmental staff on the environmental footprint of health care. I spoke to the resource intensity of hospitals and how the effects of climate change are being felt now, especially in the Midwest as increased precipitation in the natural environment burdens the concrete jungle of cities in the built environment with flooding events. Farmers know this all too well as many were forced to delay planting crops and seek financial assistance.
 
Holloway welcomed the several dozens in the room and approximately 80 participants on video from Mayo's remote campuses. Grounding us to the stewardship value within Mayo's culture which has a major emphasis on human, natural, and material resources, we went through the realities of today's sustainability challenges offset by the innovations Practice Greenhealth member hospitals are doing across the country. Stewardship is one of the major nine values that Mayo Clinic and the system is demonstrating with wise use of its resources and re-investments into the community by placing key performance indicators like energy and purchasing practices.
Questions around waste disposal practices were popular, and Holloway closed by reminding staff the Mayo Clinic has a new ambitious goal to educate 225 environmental champions internally as green advocates.
These staff members are a catalyst for raising awareness of sustainability practices and driving engagement to elevate sustainability solutions across their departments. I had the pleasure of conversing with nurses that take on this role as it aligns with their patient focus, especially since the Nurses Climate Challenge is a platform of engagement in which Mayo already has nurses participating in.
 
Next, Holloway and White introduced facilities team members Jeff Stein, Franklin Heating Station chief engineer; Bob Yankosky, facilities management unit head; and Brett Gorden, facilities management section head, who proudly showcased the resiliency of the campus through three micro-grid cogeneration plants capable of keeping the campus going when turbulent weather events strike. The team is currently doubling efforts to benchmark the campus and accurately measure energy reduction efforts through weather normalized EUI and EnergyStar scores.
According to Minnesota's Department of Natural Resources, "most of Minnesota's observed warming has been when it's coolest."
"Since 1970, winter has warmed 13 times faster than summer, and nights have warmed 55% faster than days. The frequencies of -35F readings in northern Minnesota and -25F readings in the south have fallen by up to 90%." With the increased variability, the facilities team provides consistent energy performance as well as conservation as renewable energies become more accessible. 
 
We then switched gears and took a brief walk to the Mayo Clinic's recycling center, southeast of the campus. An impressive 11 million pounds of materials are recycled, recovered, and diverted here from operations annually. Four vehicles keep busy with collection as styrofoam is broken down and blue wrap is recycled. The recycling center is clean, busy, and more importantly, the staff here are engaged providing feedback for the patient education teams for best practices in handling these materials when there is contamination.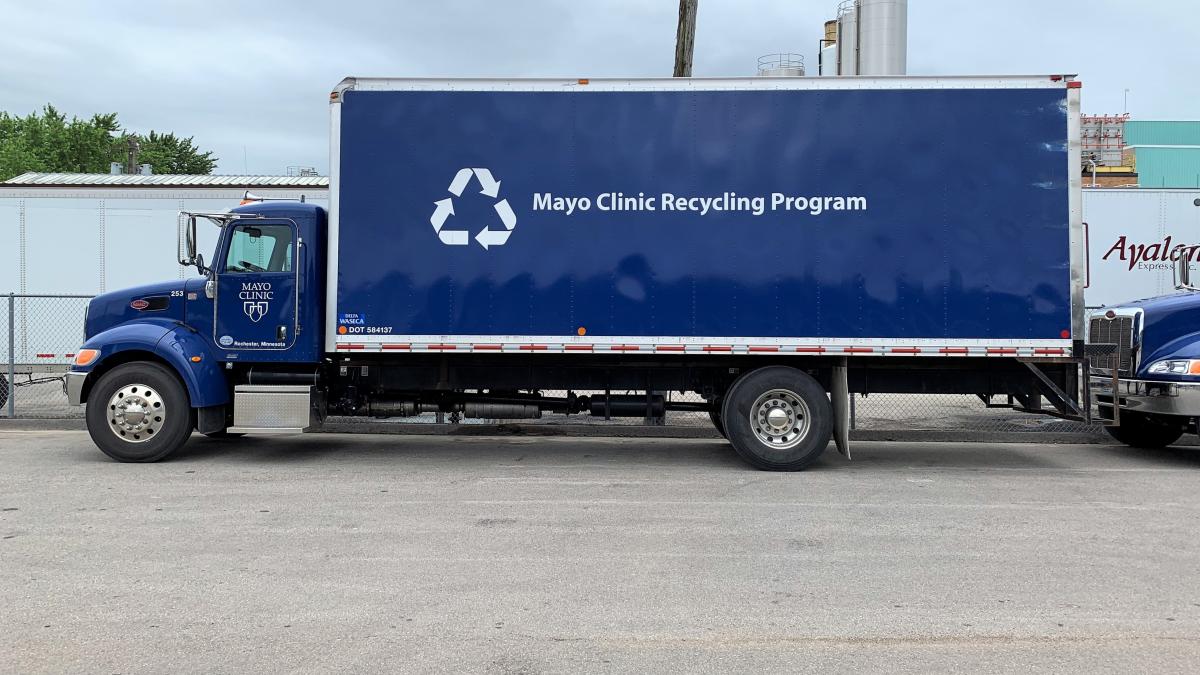 The day ended with Holloway hosting a formal review of Mayo Clinic's system Benchmark report card, based on the 2019 Practice Greenhealth Environmental Excellence Award cycle. Dialing in from other Mayo campuses, various leaders took a deep dive into over 30 metrics and years of history among the portfolio of sites. Dr. Henry Tazelaar, Office of Sustainability medical director from the Arizona campus, was eager to highlight metrics that lagged behind the Rochester, Minn., campus in the spirit of competition and determine what practices could be implemented.
Here's where the power of data became dialogue. I happily listened as folks reacted to current and historical performances while pushing back on which departments could help align and influence the needle on gaps or missing data. This healthy conversation guides priorities and builds consensus for action items for the remaining calendar year.
Mayo Clinic is more than just a neighbor to me. I see the names and faces behind the sustainability journey and it looks promising.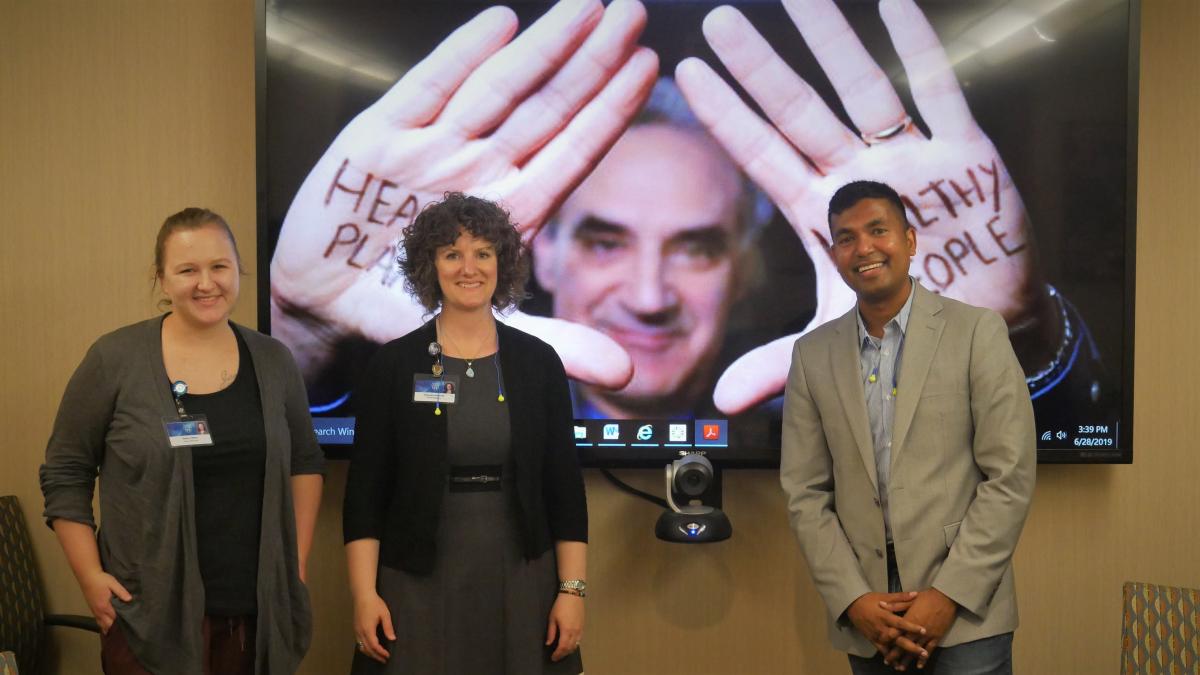 Join Practice Greenhealth
Practice Greenhealth is the health care sector's go-to source for information, tools, data, resources, and expert technical support on sustainability initiatives that help hospitals and health systems meet their health, financial, and community goals.