Rethinking Environmentally Preferred Purchasing: A Case Study in Implementation at Kaiser Permanente
Published: 11/01/2018 - 16:15
Feature Image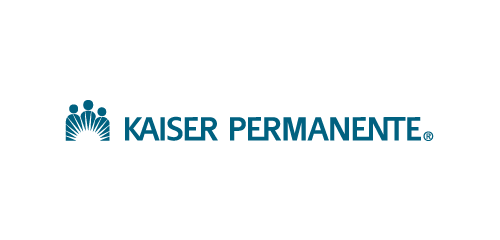 Body
By Vanessa Lochner, Kaiser Permanente's director for the Environmentally Preferred Purchasing program
Achieving an environmentally preferable purchasing program is simpler than many people realize. From the start, it's important to determine the desired results.
At Kaiser Permanente, our decision to pursue a more rigorous EPP program was motivated by five environmental priorities:  cleaner energy, safer chemicals, less waste, healthier and more sustainable food and water conservation. We've achieved multiple successes over the past several years.  The EPP program delivers over $63 million in purchasing and operational cost savings for Kaiser Permanente.  Since its inception, the EPP program has delivered environmental savings reaching approximately 2,400 tons of waste reduced, 87,000,000 kWh saved, dozens of chemically-safer products used on our campuses, and untold improvements in manufacturing and transportation efficiency in our supply chain.
We are currently working to improve the process by focusing on three key phases in EPP: pre-sourcing, sourcing, and implementation. Each phase provides goal-oriented, metrics-based activities that aid in crafting a sustainable program that can be adjusted according to changing priorities or circumstances. By making this process more systematic, we create a stronger foundation so we can repeat our successes.
Pre-sourcing is the work prior to a sourcing event. For example, it might entail sending a chemical disclosure questionnaire to suppliers or reviewing a product category for reduced packaging opportunities.
Sourcing (otherwise known as procurement) is the process in which we define our requirements so that suppliers in the marketplace can bid on goods and services. We make it a point to involve our stakeholders, especially our clinicians, throughout the sourcing process to make sure that requirements for goods and services are aligned.
Lastly, implementation is the execution phase of a project or initiative (stemming from a sourcing event, or independent thereof) that produces a positive environmental outcome that is easy to track with metrics. For example, an initiative that makes it through the implementation process might produce increased kilowatt (kWh) hours on a renewable energy supply.
For more on how we are rethinking EPP, check out my recent article here.
And our web site:
http://share.kaiserpermanente.org/article/evironmental-stewardship-safer-chemicals/
Join Practice Greenhealth
Practice Greenhealth is the health care sector's go-to source for information, tools, data, resources, and expert technical support on sustainability initiatives that help hospitals and health systems meet their health, financial, and community goals.