Regions Hospital shows how contest can spice up sustainability work
Published: 08/29/2019 - 14:13
Feature Image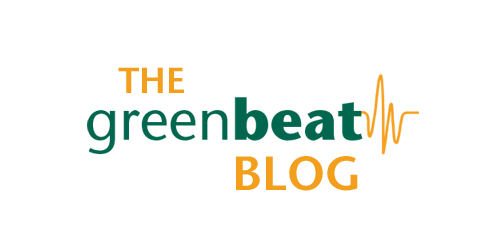 Body
Chef Michael White is a graduate of the Culinary Institute of America and has been a chef with Sodexo for more than 15 years. White cooks for Regions Hospital in Minnesota. 
The Health Care Culinary Contest is back, and chefs across the country are getting ready to compete. 
In 2017, U.S. health care food service professionals submitted their best delicious and healthy recipes. Entrants embodied the less meat, better meat philosophy, highlighted local and sustainable sourcing stories, and engaged clinician sponsors to source and serve a meal that is healthy for people and the planet. 
For Regions Hospital, part of the HealthPartners system and a Practice Greenhealth Member in St. Paul, Minn., 2017 was also the year of the "Taste of the Regions" initiative. The food and nutrition department collaborated with the diversity and inclusion team to feature the family recipes and culture of one staff member each month. They chose to enter one of these recipes in the contest. 
Jagerschnitzel, the creation of Chef Michael White and James Karsten, means "hunter's cutlets" in German, and the dish was originally made with venison or wild boar backstrap, pounded thin. Region's interpretation featured grass-fed elk from a local farm. According to White, the feedback from eaters was "very positive."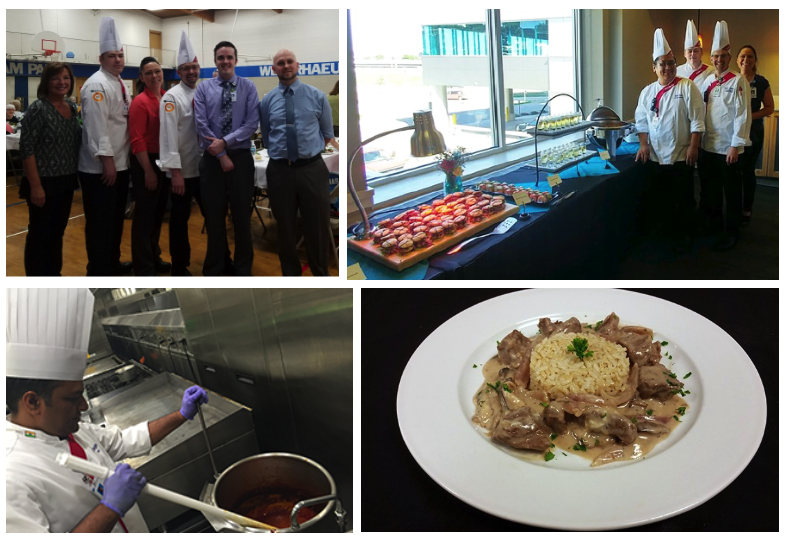 This recipe was also chosen to showcase Region's commitment to purchasing meat raised without antibiotics. Their clinician sponsor Carolyn Deterers, a registered dietitian, taste-tested the recipe and was available in the cafeteria the day the meal was served to help communicate the connection between the misuse of antibiotics in animal production and antibiotic resistance. 
"We decided to participate in the 2017 Health Care Culinary Contest to highlight our various food service and nutrition departments' local and sustainable food purchasing accomplishments," says Sam McKeough, HealthPartners sustainability consultant. "Our sustainability program has been focused on local and sustainable food purchasing for several years because we know that a healthy diet – and planet – are key to improving the health and well-being of our patients, members, colleagues, and the community."
Whether your hospital is focused on reducing the overuse of antibiotics, climate change, or being a steward of natural resources, connecting with food service gives you a chance to amplify the impacts of your sustainability work. Participating in the Health Care Culinary Contest can do just that. 
This year, plant-forward is trending and chefs everywhere are discovering creative recipes that satisfy customers and increase sales.
According to a Nielsen Homescan survey, 39% of Americans are actively trying to eat more plant-based foods.
Plant-forward recipes emphasize and celebrate, but are not limited to, plant-based foods – including fruits and vegetables; whole grains; beans, other legumes, and soy foods; nuts and seeds; plant oils; and herbs and spices – and that reflects evidence-based principles of health and sustainability.
Plant-forward eating benefits the environment. Plant-based proteins require less water and land to produce, and they have a significantly lower carbon footprint. If all Americans forgo meat one day per week, this would result in the same carbon savings as taking 19.2 million cars off the road for a year. 
Increasing plants and reducing meat in the diet can have a variety of health benefits, lowering the risk for diet-related disease and associated health care costs.
If your facility is increasing plant-centered menu options to respond to customer demands and dietary guidelines, tying your actions to reduced climate impact through the contest can elevate your work and elicit the recognition you deserve. 
Regions, like many hospitals in our network, is already embracing the excitement around these meal options. A number of HealthPartners facilities, including Regions, have been Food Circle of Excellence winners in the Practice Greenhealth Environmental Excellence Awards. 
"Less meat, more plants was also the topic for a recent campaign," says McKeough. "Our various food service and nutrition departments have been diligent about incorporating even more local and sustainable meal options in our cafeterias and throughout our patient menus. As a result, they have come up with new ways to incorporate more plant-forward options and making the healthier choice, the exciting choice."
Health Care Without Harm and Practice Greenhealth have teamed up with Menus of Change, an initiative of The Culinary Institute of America and Harvard T.H. Chan School of Public Health, to judge recipe applicants and crown a winner at the 2020 CleanMed Conference in Orlando. 

The contest opens Oct. 1, but you can get an edge on the competition by signing up to receive news and updates today. 
 
HealthPartners and many other systems in our network are encouraging their chefs and food service professionals to participate.
---
No purchase necessary, void where prohibited. U.S. residents only. Ends 11/30/19. This is not a game of chance; winners selected based on stated criteria. Official rules and judging criteria. Sponsored by Health Care Without Harm U.S., 12355 Sunrise Valley Drive, Suite 680, Reston, VA 20191.
Join Practice Greenhealth
Practice Greenhealth is the health care sector's go-to source for information, tools, data, resources, and expert technical support on sustainability initiatives that help hospitals and health systems meet their health, financial, and community goals.