Partner perspective: UCHealth
Published: 03/18/2022 - 14:43
Feature Image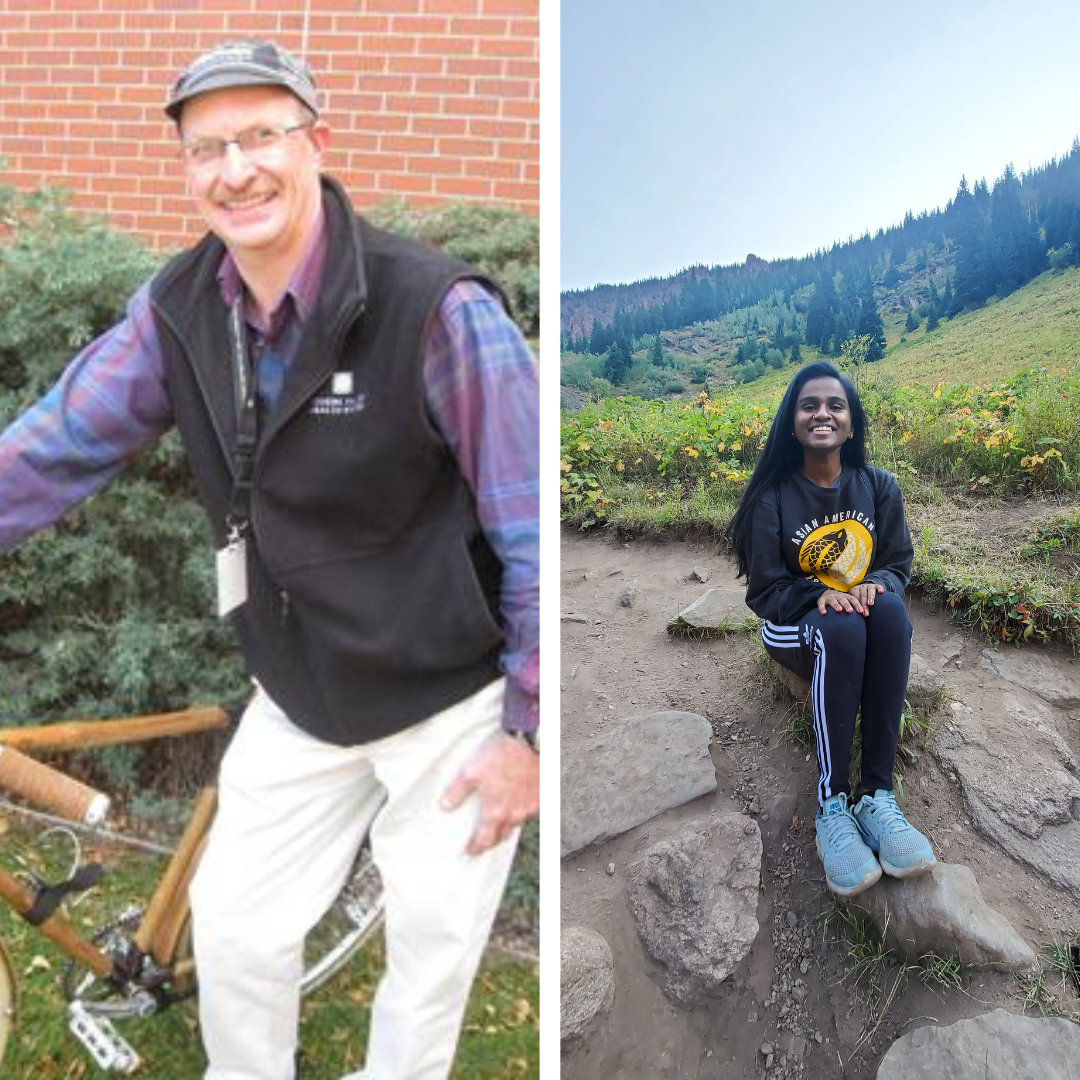 Body
 

John Drigot and Lajju Sudhakar

Sustainability coordinator and Business manager for support services at UCHealth

Number of beds: 1,997 beds

Number of FTE: 26,080
---
UCHealth's sustainability coordinator John Drigot and business manager for support services Lajju Sudhakar share why they're excited to be part of the Practice Greenhealth network, what they love most about their jobs, and innovations realized during the COVID-19 pandemic that their organization will continue moving forward.
What excites you most about being part of the Practice Greenhealth network?
John & Lajju: What excites me most is not having to reinvent the wheel. Hearing from others in the network that have been doing this for a while enables us to pick up the best practices from what they've done while avoiding some common mistakes. It is especially helpful to work with partners of a similar size and get their expertise. We've been doing data in the northern region for a while, which helps our system understand more about sustainability data and why you gather it, normalize it,  and make the case for a specific course of action based on the data.
How would you describe your relationship with Practice Greenhealth in one word?
John & Lajju: Educational
How and why has sustainability been prioritized at your health system?
John & Lajju: Social responsibility and sustainability are strategic priorities for the UCHealth system. As we move past the latest surge of patients with COVID-19, senior leadership wants to get back to advancing these priorities, because we have found sustainability is important for our employees as well as the communities we serve.
Successful sustainability and resiliency programs require collaboration across many departments and shared ownership and responsibility. Has there been a recent internal collaboration that has surprised you and elevated your work?
John & Lajju: Launching a broad sustainability steering committee was a challenge, especially in an organization of our size. But we have been impressed with the collaboration and buy-in we're receiving from leaders across UCHealth.
Tell us about a teammate or colleague who is going above and beyond in their focus on healthier environments and healthier people.
John & Lajju: Amanda Kittelson of Yampa Valley Medical Center has emerged as an incredible resource as we begin our sustainability journey. Previously an environmental engineer for a major energy company, Kittelson brings a wealth of knowledge on environmental hazards and best practices, as well as a real passion for making the health care we deliver less impactful on the environment. We are so fortunate to have her.
What innovations and lessons learned were realized during the COVID-19 pandemic that will continue moving forward?
John & Lajju: During the pandemic, we developed more collaborative and cross-functional working groups. Before the pandemic, we functioned more regionally or at the facility level. Our system-wide collaborative groups are truly exciting and will help us with the work we have to do regarding social responsibility and sustainability.
What do you love most about your job?
John: Helping UCHealth use its resources more efficiently
Lajju: The number of people I get to work with throughout the system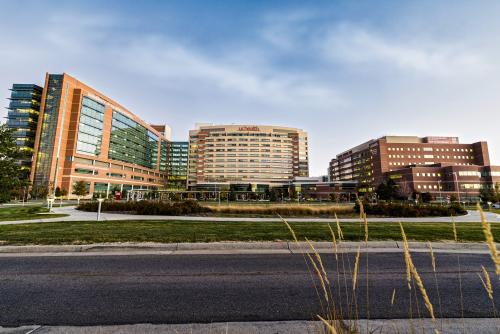 How did you get interested in it in this work?
John: Growing up in Wisconsin, my dad was a recycler and was very thrifty. As someone who experienced the Great Depression, my grandmother's favorite quote was "waste not, want not". In 2008, I became a LEED AP, and it sort of launched me into a sustainability path.
Lajju: When I was in college, my university wasn't super receptive to sustainable practices or social responsibility. So, I lobbied with friends and fellow students to raise awareness.
What inspires you?
John: I'm inspired by people who are not afraid to stand up for what they believe in. I'm currently inspired by the resolve of the people in Ukraine.
Lajju: I'm inspired by people willing to try new things. In health care, I think we tend to get stuck in a routine, but breaking out of that can help define a new and potentially innovative way to tackle a problem.
How does your work at your system influence what you do in your personal life or community?
John: My personal life has actually influenced what I do at my job. I've always been more sustainable in my personal life and feel like I should model the behavior that I would like to see. I strive to be a good role model.
Lajju: I'm very grateful to be at UCHealth, so I try to be grateful at home and in my community for what I have. I never take things for granted and wish to experience everything I have to the fullest.
Join Practice Greenhealth
Practice Greenhealth is the health care sector's go-to source for information, tools, data, resources, and expert technical support on sustainability initiatives that help hospitals and health systems meet their health, financial, and community goals.