Meet the team: Shanda Demorest
Published: 07/08/2019 - 16:27
Feature Image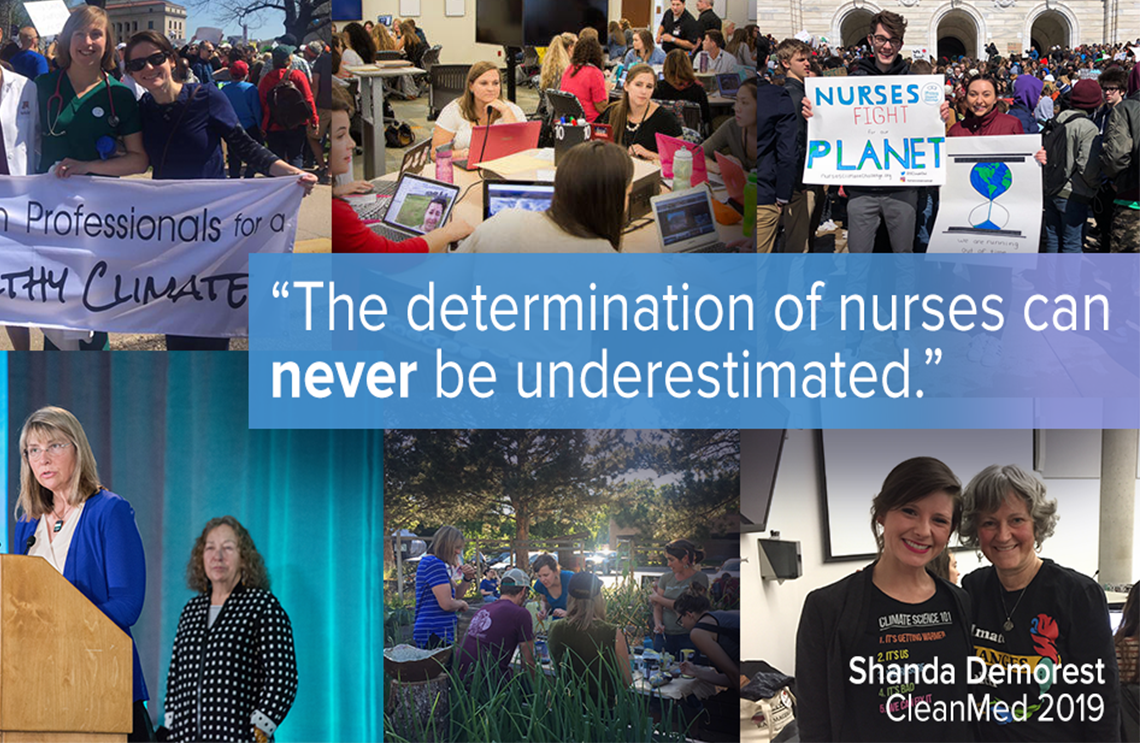 Body
Shanda Demorest joined Practice Greenhealth as a member engagement manager in May 2019. She lives in Minneapolis. Find out what she bought with her very first paycheck, how nursing prepared her for this job, and why Groundhog Day is her favorite holiday.
What might surprise your friends or colleagues to learn about your job?
I think what would surprise folks about my job as a member engagement manager is how similar to nursing it is. As a nurse, it's my job to listen to patients and families to learn about their needs and help them access resources to optimize their health. At Practice Greenhealth, it's my job to listen to hospitals and health systems to learn about their needs and help them gain access to resources to reduce their ecological footprints. And the cool thing is I am better in my role at Practice Greenhealth because I was a nurse first.
When did you know you wanted to work for an environmental and/or health care nonprofit. What brought about this decision?
It was love at first Google. A search for "nurses, health care, environmental sustainability" several years ago led me to Practice Greenhealth, and right then and there I decided to learn as much as I could about this phenomenal organization – the first of which was to attend CleanMed in 2016 – from which there was no going back.
What's your favorite thing about CleanMed?
Ah! What's not to love? A dear mentor of mine always says, "the right people show up to the right place at the right time." That's CleanMed.
What was your first job, and what was the most important lesson you learned there?
When I was 12, I started delivering the weekend paper in my hometown. I delivered to around 150 houses, and I had to make several trips back home to pick up more newspapers because I couldn't carry them all – especially with the Sunday cartoons and ad inserts. Lesson learned? The value of the earned dollar. First purchase? The Very Best of Cher CD, released 2003.
What food do you choose to celebrate an accomplishment?
I'm a big fan of distance running, so I put a lot of miles in every week. After my long runs, I hobble down to a little Chinese restaurant in my neighborhood called Keefer Court and get a real mango smoothie with a whole mango in it. Cash only.
Which holiday has special resonance for you? 
Ask any of my friends or family: I'm really not into holidays. I'm a Grinch who puts out traps for the Easter Bunny and calls the cops when your kids are lighting off sparklers on the 4th of July. (Doesn't anyone else have a dog who is worried sick!?) Perhaps this is why I "celebrate" Groundhog's Day. I celebrate by not getting angry about it and tolerating the shenanigans around Punxsutawney Phil.
Join Practice Greenhealth
Practice Greenhealth is the health care sector's go-to source for information, tools, data, resources, and expert technical support on sustainability initiatives that help hospitals and health systems meet their health, financial, and community goals.