Maximizing the role of governance in environmental stewardship strategy
Published: 07/08/2019 - 16:08
Feature Image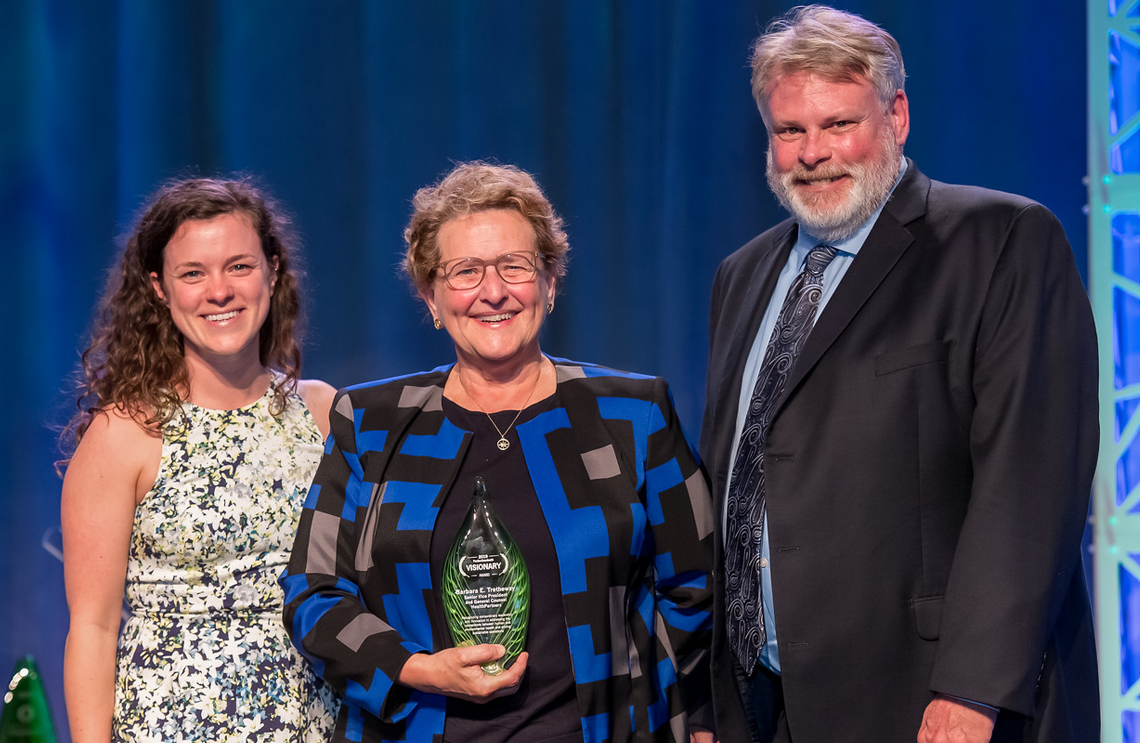 Body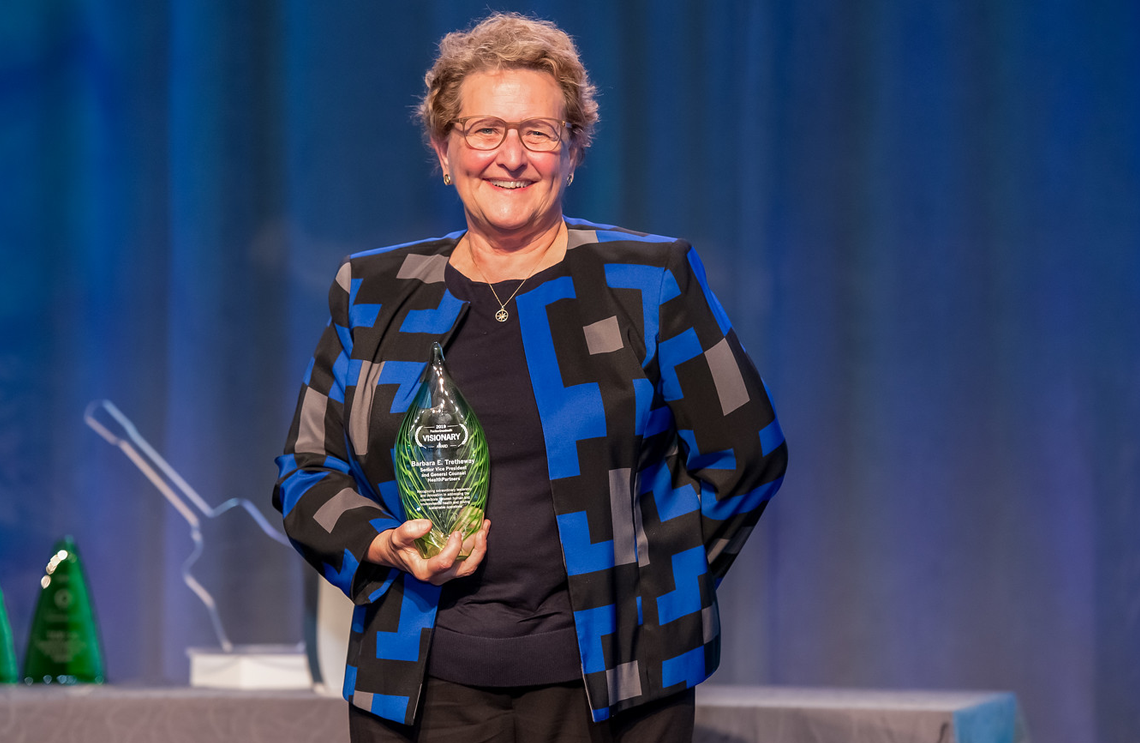 Practice Greenhealth's 2019 Visionary Leader Award winner Barbara Tretheway arrived at HealthPartners in 2000 wanting to make a difference at work and in the community.
 
As general counsel, much of her focus was on governance, including helping to ensure the board of directors was governing the health care organization in the most efficient and impactful way possible.
"Every corporation whether for profit or not for profit is a citizen of the community that they live in and is judged in many societal ways. 'Are you proud that they are in your community, or are they harming your community?'" Tretheway said. "When examining the theory of best practices for board governance, environmental sustainability is present in the background."
 
At a board retreat, the conversation turned to population health and the four determinants of health: clinical care, healthy behaviors, socio-economic status, and the environment. Dealing with the last two generally required community advocacy. But Tretheway wondered what role sustainability could play within the organization and if HealthPartners' environmental impact contributed to population health.
In 2011, she went to CEO Mary Brainerd and suggested that the organization needed an environmental sustainability program.
 
Brainerd supported her, and a summer intern was funded. The intern and a colleague pulled together best environmental practices in health care, conducted an inventory of what was underway, and learned about Practice Greenhealth.
"With this information, it was clear that sustainability practices were in the hearts and minds of our employees, but it was not organized," Tretheway said.
This lead to hiring HealthPartners first full-time sustainability lead, Dana Slade.
"The role of the senior leader – the executive champion – is to make connections of disparate dots, marshalling, to the extent possible, all the resources," Tretheway said.
"Every employee is focused on their work, their desk, their patient, and the senior leader has the joy of seeing the whole organization and all of it resources. The organizing gave a voice and a space to the organic growth of programming that was already underway."
 
During Slade's first year, there was a lot of door-knocking, listening, and learning from the staff. HealthPartners joined Practice Greenhealth, created a green team structure, figured out data collection, and established a reporting protocol. Tretheway and Slade worked with the board of directors to create an environmental commitment statement.
 
"Employees are so well intended and live through their hearts," Tretheway says. "Our job is to surround them with the structure to build it in to their work."
 
To do so, Tretheway broadened the sustainability executive sponsor team to include a president from one of the system's hospitals, a CFO,  a CAO, a senior vice president of community and government relations, and a COO of a medical group who was a particularly strong advocate for the program. The team meets quarterly, oversee programming and helps overcome any obstacles. The HealthPartners current CEO, Andrea Walsh, also suggested they join the Health Care Climate Council.  
 
After nearly 20 years at HealthPartners, Tretheway retired at the beginning of July.
 
"This position calls for both business acumen and heart-focused work, a balance that fits well in health care," she said.
 
Tretheway's successor, Nancy Evert, will continue to lead the sustainability program.
"The program is firm and isn't going anywhere just because I retired," Tretheway said. "Sustainability is part of the fabric of this organization."
The team had a party for Tretheway, and she received a generous gift card and looks forward to buying a new bicycle. She reflected on her first bike – a tricycle – and the mixed emotions of exhilaration, freedom, and danger, which she feels now as she looks toward her next chapter.  She is excited to ride her new bike and has hiking plans for Iceland, Norway, and Scotland.
 
Tretheway will continue to serve on several boards including Martin's Point Health Care, a health care organization board in Maine, where she has family, and with the American Red Cross in Minnesota and would like to increase her volunteerism with natural disaster response. She is also on the board of the local YWCA, dedicated to empowering women and eliminating racism.  
 
As for HealthPartners' future? Last year, they introduced board members to Practice Greenhealth's Greening the OR initiative. This year, the sustainability team is focused on educating the board on renewable energy. 
Join Practice Greenhealth
Practice Greenhealth is the health care sector's go-to source for information, tools, data, resources, and expert technical support on sustainability initiatives that help hospitals and health systems meet their health, financial, and community goals.