With a little help from our friends
Published: 11/01/2018 - 16:15
Feature Image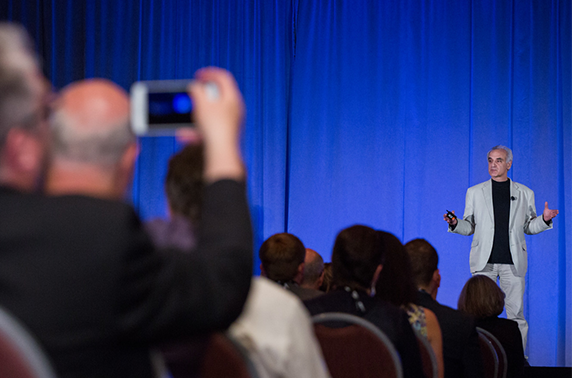 Body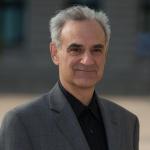 By Gary Cohen, Practice Greenhealth and Health Care Without Harm president
2017 has been a year of uncertainty. We saw some of the largest demonstrations in modern history, including the Women's March, the People's Climate March, and the March for Science. At the same time, it felt like the planet held its own demonstration.
In just over six weeks, the United States and surrounding areas were hit by four major hurricanes. The estimated costs for hurricanes Harvey and Irma combined are between $150-200 billion. Puerto Rico still has half of the island without power. On the other side of the country, the West Coast was plagued by devastating wildfires, estimated at $85 billion in costs.
On the political front, the United States pulled out of the Paris Agreement, isolating itself from the rest of the world. The EPA rolled back regulations at a record pace and dismantled the Clean Power Plan. Throughout all this, hospitals and health care systems are trying to maintain a balance on shifting political and economic foundations, and the results are increased health system consolidation and in some worst-case scenarios, layoffs.
Despite this uncertainty, Practice Greenhealth members keep pushing to make sustainability the future of health care.
Ascension Health met its 20 percent energy reduction goal for 2020 more than three years ahead of schedule. From July 2008 through December 2016, Ascension reduced energy usage by 21.4 percent, saved $53.3 million in cost avoidance, and reduced more than 1.1 million tons of carbon dioxide emission across 141 health care facilities.
From 2008 to 2015, Advocate Health Care reduced its energy consumption by 23 percent per square foot (weather normalized), saving $23 million and avoiding the release of 203,000 metric tons of carbon dioxide, the energy equivalent to powering nearly 19,000 homes for a year.  
On the path to net-zero greenhouse gas emissions by 2020, Boston Medical Center has retrofitted to all LED surgical lighting in its ORs, utilized occupancy sensors to decrease energy usage, removed desflurane as well as reduced the use of nitrous oxide.
Hackensack University Medical Center expanded its antibiotic stewardship to include the purchase of meat and poultry raised without routine antibiotics, so now 98 percent of the hospital's meat and poultry purchases are raised without the routine use of antibiotics. Receiving significant media attention for their leadership and perseverance, Hackensack is also driving change through their group purchasing organization and the broader marketplace, so other hospitals can have access to and benefit from purchasing these products.
These are just some examples of the important work our members are carrying out. Throughout these efforts and more, we're here to support you, to create trusting, authentic relationships, and to build a community of peers who are in this together. Our one-on-one conversations, peer-to-peer learning, and our new cohort groups create spaces for members to share strategies, successes, and struggles. But we cannot do this without you, our members, who bring commitment, character, and creative energy to this work.
Thank you for your strength and perseverance. Don't think for a minute that you are alone in your work. When a door shuts, we feel it. When a position is eliminated, we mourn. When you get tired and retreat back to your corner, we're just a phone call away. We are here for the journey. We know there will be moments to rest, retreat, and review. But we also have momentum. We have each other. And 2018 awaits.
Thank you for all you do.
Join Practice Greenhealth
Practice Greenhealth is the health care sector's go-to source for information, tools, data, resources, and expert technical support on sustainability initiatives that help hospitals and health systems meet their health, financial, and community goals.