Hospital's 'Green Team' cuts waste and expense
Published: 11/01/2018 - 16:15
Feature Image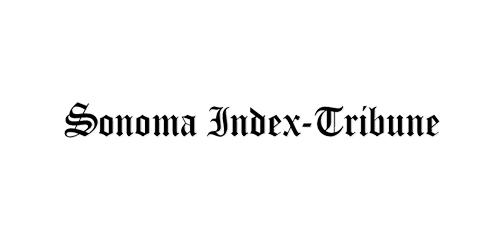 Body
Hospital's 'Green Team' cuts waste and expense
Tuesday, October 7, 2014 2:24 PM
By E. A. Barrera/Special to the Index-Tribune
Realizing that medical waste can really add up – both in garbage and dollars – Sonoma Valley Hospital formed a "Green Team" three years ago to find ways to curb environmental degradation.
Now that work is paying off, with a 31 percent reduction in annual waste, moves to eliminate mercury and other toxic chemicals from the facility altogether, and some newfound recognition to boot.
In June, SVH was honored as a leader in environmentally sustainable business practices, winning the Green-Health Partner for Change award from Practice Greenhealth, a national organization developed to seek environmental reforms within the health care industry.
The Green Team won the award for reducing waste production by 31 percent, although "We want to bring that recycling goal up to 35 percent by next year," said Celia Kruse De La Rosa, a hospital spokesperson.
Members of Sonoma Valley Hospital's "green team" walk a load of recyclable materials through the hospital. The members are, from left, Allen Sendaydiego, director of perioperative services; James "JR" Kohler, engineer; Laura Gallmeyer, contract analyst; and Lucia Padilla, admitting specialist. Robbi Pengelly/Index-Tribune
According to the World Health Organization, the average hospital can produce anywhere from one ton to six tons of waste product every day. WHO estimates that a single San Francisco medical center produces an average of six tons of waste every day, most of which ends up in landfills.
"Disposing of all that waste in landfills and incinerators pumps tremendous amounts of greenhouse gases into the atmosphere," states WHO in a recent study.
WHO officials say the answer to reducing such a heavy environmental footprint is environmentally sustainable policies, such as recycling, reprocessing, composting, and purchasing recycled materials. Such efforts not only reduce emissions from waste facilities, "but significantly reduce demand for primary materials, thus reducing deforestation, mining, and oil drilling and their associated greenhouse gas emissions," states the report.
De La Rosa said the Green Team's efforts at environmentally sustainable practices – defined by the Environmental Protection Agency as the rates of renewable resource harvest, pollution creation, and non-renewable resource depletion which can be continued indefinitely –had not only reduced negative environmental impacts, but also produced financial rewards for the hospital.
"This year we opened a new wing comprising a modern emergency department and surgical center," said De La Rosa. "Carefully incorporating energy efficiency into the design of the new wing has resulted in energy cost savings.
"Initially the hospital expected an increase of energy costs of approximately $300,000. Due to careful energy planning, plus other upgrades throughout the existing facility – such as energy efficient new chillers, boilers, and HVAC units, overall hospital energy costs remained stable."
She said the hospital's program of reprocessing some surgical devices – an increasingly common practice – saved SVH $50,000 last year. The Food and Drug Administration, as well as Congress, oversees and regulates the practice of reprocessing surgical equipment.
Other recycling efforts included simple things like using older batteries, instead of always throwing them out. Kimberly Drummond, Sonoma Valley Hospital's director of Facilities, said it was standard practice to replace batteries every time a device such as a heart monitor was used.
"Our procedure is to ensure that all the equipment is going to work and so every time we use a device like a heart monitor, we replace the batteries, whether they still have energy or not, as a safety precaution. But that means we end up throwing away a lot of batteries that can still be used, so now we make use of those batteries in other non-medical devices."
Drummond said small things such as recycling batteries, as well as larger policies, such as purchasing only recycled materials when available, were part of the hospital's way of working with Sonoma for the health of the community.
"It's part of our culture and it's important that we do our part," she said.
http://www.sonomanews.com/hospitals-green-team-cuts-waste-and-expense/#.VDVGNBaTGHg
Join Practice Greenhealth
Practice Greenhealth is the health care sector's go-to source for information, tools, data, resources, and expert technical support on sustainability initiatives that help hospitals and health systems meet their health, financial, and community goals.