Grand rounds series: The path to climate-smart, net-zero emissions health care
Published: 03/08/2022 - 10:13
Feature Image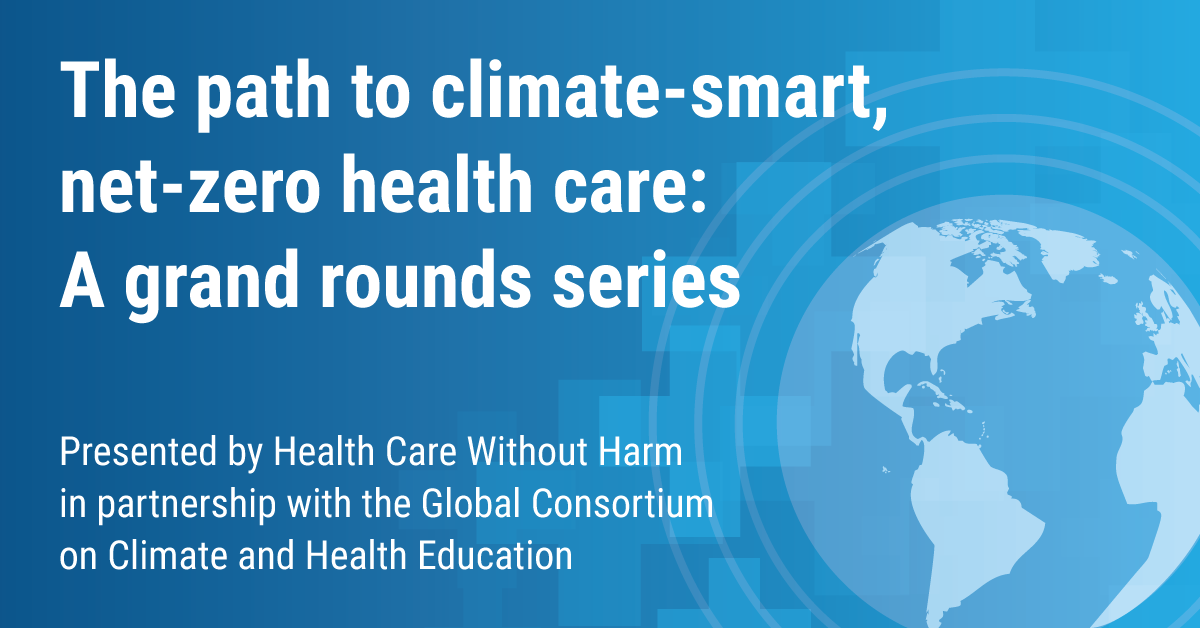 Body
Presented by Health Care Without Harm in partnership with the Global Consortium on Climate and Health Education, this five-part virtual grand rounds series explores strategies to reduce health care emissions and features the leadership of climate-smart clinicians and researchers.
During the sessions participants will learn about:
Strategies to achieve net-zero health care emissions
Opportunities to bring climate-smart health care to the bedside
Emerging research that supports health care decarbonization
Register now for upcoming sessions and view summaries and recordings of past sessions.
Join Practice Greenhealth
Practice Greenhealth is the health care sector's go-to source for information, tools, data, resources, and expert technical support on sustainability initiatives that help hospitals and health systems meet their health, financial, and community goals.