Published: 11/01/2018 - 16:15
Feature Image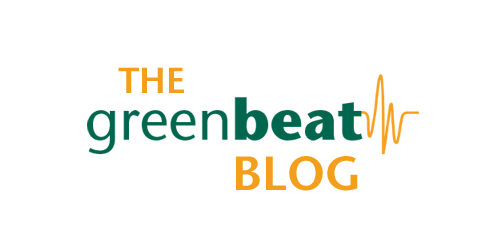 Body

Look beyond the price tag – consider the organization's total financial commitment when purchasing products and services.
Hospitals have an enormous energy footprint—the impact of this is costly, both financially and environmentally.
Gaining more insight into supply costs—beyond the initial price tag—is an important step to saving money. When it comes to the total cost of ownership of a product, additional costs occur through the use and upkeep of a product and any additional resources it takes to run or maintain it, including the cost of energy and water use. The question of disposal also must be answered and, again, a cost is involved. Solid, hazardous and regulated waste costs can range from 30 cents to more than $2 per pound. With budgets tightening across the health care landscape and facilities expected to do more with less, it's growing increasingly important to understand the financial ramifications of purchases based on the total cost to the organization, not just at the time the original purchase occurs. Buying more sustainable products is often less costly in the long term and less harmful to patients and the planet.
As a result, Practice Greenhealth is pleased to provide a new tool that makes it easy to consider and compare total cost of ownership of products. This new tool was developed over the course of three years by Practice Greenhealth and consultants at Trucost with input from several hospitals, suppliers and group purchasing organizations. It will help hospitals get a handle on the long-term financial and environmental commitment they will be making when they purchase certain supplies or equipment. 
The Greenhealth Cost of Ownership (GCO) Calculator can be used to evaluate and compare products in order to make the best choices for a facility's supplies.
Many articles attest to the value of total cost of ownership (TCO), and this calculator provides a standardized framework to calculate the total cost in procurement and ultimately reduce overall operational costs and minimize environmental impact. It will help decision-makers identify cost savings and make product choices that have a reduced impact on the planet. The GCO Calculator will also help suppliers identify strengths and weaknesses in their products.
To support ease of use, listen to one or more training webinars that demonstrate a step-by-step process to enter data for up to four product scenarios at a time. The tool automatically calculates the results in a visual way to clearly demonstrate the business case for decision-making.
What next? Download the tool and toolkit and start find savings! Listen to the archived "Getting Starting" training webinar at Greenhealth Academy to find out how easy it is to use.  Plan to share your experience through the GCO User Community (also a place for questions and learning). You will be able to share your experiences and highlight how it's helping make your job easier to find cost savings!
Contact Beth Eckl for more details, beckl@practicegreenhealth.org. 
Join Practice Greenhealth
Practice Greenhealth is the health care sector's go-to source for information, tools, data, resources, and expert technical support on sustainability initiatives that help hospitals and health systems meet their health, financial, and community goals.