Furniture Companies Release Lists of Environmentally Preferable Products
Published: 11/01/2018 - 16:15
Feature Image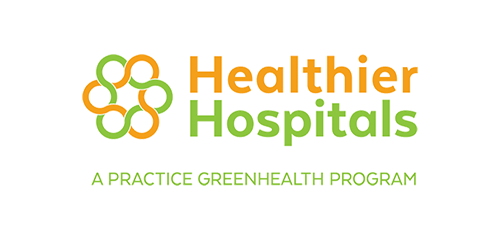 Body
Showcases growing movement to eliminate chemicals of concern from health care
[Reston, VA] Eleven furniture manufacturers and two textile suppliers have publicly released lists of products that avoid the use of chemicals linked to negative health and environmental impacts. The release of these lists makes it easy for hospitals to identify, compare, and select furniture that meets their sustainability standards. Broadly, the availability of this resource demonstrates the commitment of the market to move away from products containing chemicals of concern.
Furniture companies that provided lists of products include: David Edward, Exemplis (SitOnIt Seating and IDEON), Herman Miller, Haworth, KI, Kimball Office, Knoll, La-Z-Boy/Knú, National Office Furniture, Naturepedic, and Stryker. Textile companies that provided lists of products include: EnviroLeather by LDI and Stinson. 
Today's announcement is part of a broader movement away from chemicals of concern in health care. Three years ago, Practice Greenhealth and Health Care Without Harm launched Healthier Hospitals, an initiative designed to aggregate the sustainability efforts in the health care sector and to leverage the purchasing power of this significant sector of the economy. Reducing the use of chemicals of concern in health care interiors was one of the goals. 
Since then, some of the nation's largest health care systems have publicly announced a commitment to purchase furniture without toxic chemicals, including Advocate Health Care, Beaumont Health System, Hackensack University Medical Center, Kaiser Permanente, and University Hospitals.
"Purchasing products without hazardous chemicals just became much easier for health care," said Gary Cohen, President of Health Care Without Harm and Practice Greenhealth. "This represents another important milestone in our efforts to make the health care sector a national leader in sustainability." 
Some furnishings can contain chemicals that have been linked to cancer, cognitive impairments, and immune system toxicity, among other health impacts. The Healthier Hospitals healthy interiors goal of the Safer Chemicals Challenge includes five chemical and material priorities to be avoided:
Flame retardants, many of which are toxic, persistent, and are not needed to achieve fire safety; 
Stain- and water-resist or perfluorinated compounds, which are highly persistent and bioaccumulate in humans and wildlife; 
Antimicrobials, which can pose hazards to human health and the environment and may contribute to antimicrobial resistance; 
PVC or polyvinyl chloride plastic, a worst-in-class plastic made up of known human carcinogens; and
Formaldehyde, also a known carcinogen. 
Where there are well-performing alternatives, Healthier Hospitals pushes the market to offer safer furnishings.
"These lists will enable health systems to better meet their sustainability goals by making it easier for purchasers to identify products without chemicals of concern," said Mr. Cohen. "The announcement today means we will be protecting patients, and helping to protect communities and workers where these products are made."   
To see the new green furniture lists or to learn more about the Healthier Hospitals program, visit http://www.healthierhospitals.org/hhi-challenges/safer-chemicals/list-furniture-and-materials-meet-hh-healthy-interiors-goal. Additional lists from other manufacturers are in development and will be added soon.
For media inquiries, please contact: Sherry MacDonald, Practice Greenhealth (703-870-7494; smacdonald@practicegreenhealth.org)
---
About Health Care Without Harm
Health Care Without Harm seeks to transform the health sector worldwide, without compromising patient safety or care, so that it becomes ecologically sustainable and a leading advocate for environmental health and justice.
About Practice Greenhealth
Practice Greenhealth is the nation's leading health care community that empowers its members to increase their efficiencies and environmental stewardship while improving patient safety and care through tools, best practices and knowledge. To learn more about Practice Greenhealth, visit www.practicegreenhealth.org. 
About Healthier Hospitals 
Healthier Hospitals (HH) was launched in 2012 as a three-year national campaign designed to implement a new approach to improving environmental health and sustainability in the health care sector. HH was led by three nonprofits—Health Care Without Harm, Practice Greenhealth, and Center for Health Design—with the help of 12 sponsoring health systems. Moving forward, Healthier Hospitals continues to help hospitals and health care systems reduce their impact and improve health as a free program of Practice Greenhealth. More information is available at www.healthierhospitals.org.  
Join Practice Greenhealth
Practice Greenhealth is the health care sector's go-to source for information, tools, data, resources, and expert technical support on sustainability initiatives that help hospitals and health systems meet their health, financial, and community goals.