Florida Health Systems share water and energy efficiency best practices
Published: 11/01/2018 - 16:15
Feature Image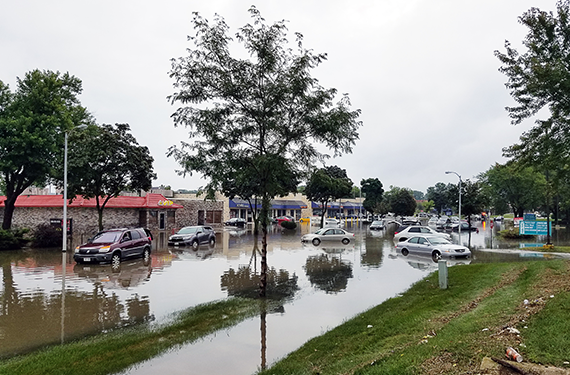 Body
By Julie Moyle, MSN, RN, Outreach and Engagement Specialist, Practice Greenhealth
In 2016, the state of Florida saw states of emergencies as a result of a massive algae bloom in its fresh water supply, the arrival of the Zika virus, and two hurricanes which brought flooding and destruction to both coastlines, as well as the all the associated health and economic impacts. Already at sea level, Miami and many others coastal cities along the Atlantic seaboard are experiencing an increase in "sunny day floods," which means during tidal events, rising sea levels are resulting in an increase in the occurrence of coastal intrusion and street flooding. The common denominator, of course, is global warming, due to an increase in emissions of atmospheric pollutants.
In response to the human and ecological health challenges associated with these conditions, the Florida Hospital Association, a member of Practice Greenhealth, recently launched its Hospital Sustainability Collaborative, bringing together leaders of the state's major health systems and convening roundtables and educational forums to share sustainability initiatives and environmental best practices. On Friday, November 4, Adventist Health System hosted a roundtable in Orlando which brought together regional energy and facility managers and engineers to share success stories on chiller optimization, demand flow, and other technologies for efficient energy and water conservation. Future educational forums across the state will focus on waste reduction and environmentally preferable purchasing.
What is your state doing? Please let us know in the blog comment section. Contact your State Hospital Association and ask them, and encourage them to join the learning community of Practice Greenhealth! Encourage them to contact Julie Moyle for more information. 
Join Practice Greenhealth
Practice Greenhealth is the health care sector's go-to source for information, tools, data, resources, and expert technical support on sustainability initiatives that help hospitals and health systems meet their health, financial, and community goals.