Effectively Managing Waste Anesthesia Gas
Published: 11/01/2018 - 16:15
Feature Image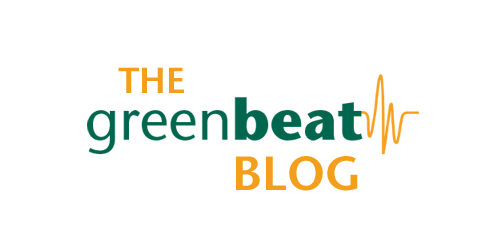 Body
By Julie Moyle, MSN, RN  Outreach and Engagement Specialist
General anesthesia administered during surgical/interventional procedures typically includes the administration of anesthesia gases. Only about 5 percent of administered anesthesia gas is metabolized by the patient, while the other 95 percent is expired by the patient during respiration. To protect personnel in the OR from being exposed to the anesthesia gas, a breathing circuit and dedicated HVAC vacuum line (usually purple in color) diverts or "scavenges" the unmetabolized waste anesthetic gas (WAG) from the patient and vents or exhausts these agents directly to outside air.  Read more 
Because of the health threats posed by a changing climate, hospitals and health systems are quantifying their emissions, setting reduction goals, and identifying strategies to reduce their carbon footprint.  Sources of hospital emissions and key target areas include energy generated/purchased, fuel, waste, transportation and fugitive agents (i.e., WAG) generated during normal operation. The Global Warming Potential over 100 years (GWP100) of commonly used anesthetic agents and medical gases are eye-popping: sevoflurane 130x, isoflurane 510x, and desflurane 2540x one metric equivalent of carbon dioxide (CO2); and nitrous oxide (298x) persists in the atmosphere for more than one hundred years.1 The administration of anesthesia gas comprises more than one-third of the surgical procedure carbon footprint, and at least 5 percent of total hospital emissions.2
Strategies to reduce the impacts of evacuating medical gases involve engagement with the anesthesia team, facilities, engineering, pharmacy, and perioperative leaders. The most immediate reductions of these fugitive emissions can be realized by anesthesia providers following the American Society of Anesthesiologists recommended practices; formulary review; and considering technologies which sequester, destroy or repurpose WAG.
A multidisciplinary panel of experts reviewed the impacts of inhaled anesthetic waste, identified ASA resources for the anesthesia provider, and assessed emerging technologies to reduce scavenger system demand and destroy or sequester waste anesthesia gas in Effectively managing waste anesthesia gas webinar part of our Greening the OR Energy series. Gather your anesthesia team, perioperative staff, biomedical engineering, safety/compliance and facilities professionals, and learn about solutions to reduce energy consumption, prolong equipment life and decrease inhaled anesthetic waste.

References:
1. American Society of Anesthesiologists. Greening the Operating Room and Perioperative Arena: Environmental Sustainability for Anesthesia Practice. 
2. Sherman, J. et al. Reducing Inhaled Anesthetic Waste and Pollution. Anesthesiology News.  April 13, 2017.  
Join Practice Greenhealth
Practice Greenhealth is the health care sector's go-to source for information, tools, data, resources, and expert technical support on sustainability initiatives that help hospitals and health systems meet their health, financial, and community goals.