Earth Day 2020: Show and tell
Published: 02/18/2020 - 10:24
Feature Image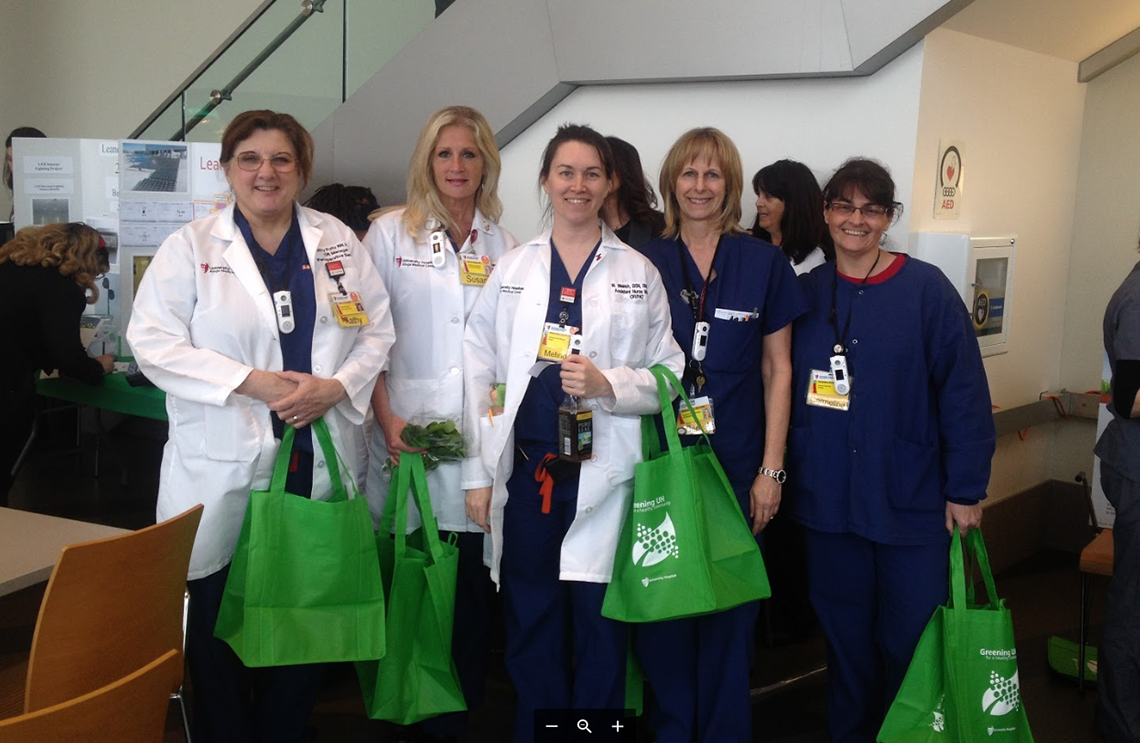 Body
April 22 is the 50th anniversary of Earth Day, and this year's theme is climate action. There is no better time to raise our collective voice and show the world how health care leads on climate to protect health. No matter what your role may be in health care, you can inspire others with your passion and climate leadership.
"The life of every child born today will be profoundly affected by climate change. Without accelerated intervention, this new era will come to define the health of people at every stage of their lives."
2019 Lancet Countdown Report
Before/On Earth Day: Tell the world how you celebrate with a one-minute video
All you need is one minute and a Twitter account. This year's Earth Day hashtag is simply #EarthDay2020. Between now and Earth Day, let's make health care's voice - your voice - the lead in the national (and global) conversation around Earth Day. In a one-minute (or less) video, tell us why Earth Day is important to you and what you and/or your department/hospital/system are doing to address climate change, include the hashtag #EarthDay2020, and tag Practice Greenhealth so we can amplify your voice even further.
That's it. If you're on Facebook and/or LinkedIn, do the same, and we'll share it there as well. If you don't have a Twitter account, what better time to start one? We've got you covered with this Twitter guide for advocacy.
This Earth Day is the right moment to share why you care about climate and health, and your story is the perfect opportunity to inspire, educate, and uplift others.
Here's guidance to help you make a great one-minute video:
Start your video by saying: "My name is…(and what your role is) and I work at (name of organization.)"
Share examples of steps you are taking to address climate change in your work area, your community, and/or in the health sector. Here are some examples: 

"As a nurse in the emergency department, I am seeing more patients who are suffering from heat-related illnesses. So we are working to reduce energy use at our organization."
"I work in the mail room, and we capture all the junk mail for recycling."
"Earth Day is important to me. I love nature and hiking, and I'm worried about wildfires, deforestation, flooding, and drought. I want to raise awareness and get others involved."
"I work in the operating room, and we use the Greening the OR Initiative to reduce our departmental footprint."
"We are doing a park cleanup on Earth Day and joining with our local school to educate children."
"I'm an engineer, and we are upgrading our lighting to reduce energy use."
"I'm a physician, and I'm hosting grand rounds on climate as an urgent health issue."
"We have learned about the impact that meat production has on the environment. As the Director of Food and Nutrition, our hospital signed the Cool Food Pledge and are working to reduce our purchase of meat and to increase plant-based options."

Here are some tips to consider as you record your video:
Film videos with indirect light and in a quiet setting.
Choose a visual background that is interesting but not too busy.
Keep your messages short and to the point. Aim for under one minute. 
Take a practice video and play it back. Make adjustments as needed to ensure you are happy with your final video.
Be authentic to your experience and to the reasons why you are committed to a healthier world. Just be yourself! 

Don't forget to share your video on social media using the hashtag #EarthDay2020 and tag:
Please note: By uploading your video, you give Practice Greenhealth permission to use the video on our various media and web platforms.
---
On Earth Day: Show your climate and health action(s)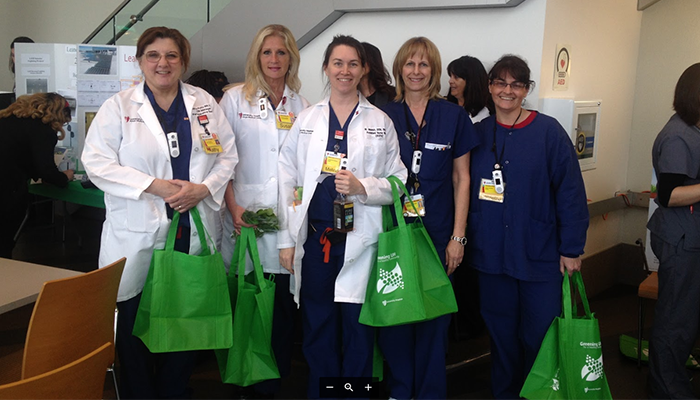 If you, your department, or your hospital celebrate Earth Day, show us, and tag us. The video campaign described above will bring people into the climate and health conversation leading up to Earth Day, and your pictures and experiences on Earth Day will drive the message home.
Whether it's a park cleanup, an Earth Day fair, or a recycling drive, we want to hear about it. No matter what your celebration looks like, be sure to share it on social media using the hashtag #EarthDay2020, and tag us in the same way you would for the video campaign.
Your voice has the power to move the needle on climate and health action. We can't wait to hear it.
 
Join Practice Greenhealth
Practice Greenhealth is the health care sector's go-to source for information, tools, data, resources, and expert technical support on sustainability initiatives that help hospitals and health systems meet their health, financial, and community goals.