Dignity Health to Divest from Coal and Invest in Green Investments
Published: 11/01/2018 - 16:15
Feature Image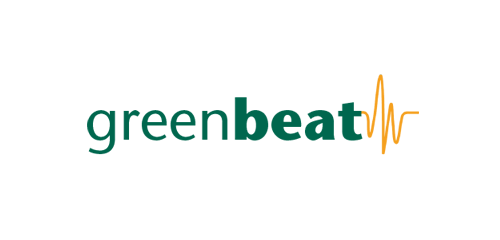 Body
Eric Lerner, US Climate Director, Health Care Without Harm
During the recent COP21 climate negotiations in Paris, France, Dignity Health announced it is divesting from thermal coal companies, expanding sustainable investments, increasing its use of renewable energy, and reducing its greenhouse gas emissions. Read more about this moral leadership action.
This announcement stands as one of the most significant moments in the climate and health movement this year. Every health system and clinician that is concerned about the health impacts of climate change should take notice. Here's why:
Restricting Investments in Thermal Coal Sends a Clear Signal
Coal combustion is the single largest contributor to climate change in the United States.  It releases a toxic soup of chemicals—such as nitrogen oxides that contribute to smog, mercury, and particulate matter—that together damage the respiratory, cardiovascular, and nervous systems and contributes to heart disease, cancer, stroke, asthma, and chronic lower respiratory disease.
Dignity Health is the first health system in the United States to develop a screen to divest its holdings in thermal coal companies. In the 1990's, Dignity Health (then called Catholic Healthcare West) took a similar moral leadership action when it stopped investing in tobacco.
Leaving Fossil Fuels In The Ground Will Protect Our Health
There is increasing international recognition that we must limit global temperature increases to 1.5 degrees Celsius to avoid catastrophic consequences to the climate. It is estimated that to accomplish this, we must leave two-thirds to three-quarters of fossil fuel reserves in the ground.
To achieve this, we need to invest, support, and promote renewable energy. The health sector can help drive our transition to a low carbon future by shifting investments away from fossil fuels and into renewable energy and green technology. Dignity has committed to expand its green investments and increase its use of renewable energy by 35 percent.
Setting Targets on Greenhouse Gas Emissions
Health systems around the world have committed to reduce their greenhouse gas emissions. If U.S. hospitals pledged to cut their carbon emissions by 25 percent by 2020 and 50 percent by 2025, it would be like cutting 250 million metric tons of C02 every year, the equivalent of taking 52 million cars off the road. Dignity has pledged to cut its carbon emissions by 40 percent by 2020 and is already on track to surpass this goal.
Dignity Health did not become a climate champion overnight.They have been at it for over 20 years and have worked diligently for many months to develop and launch their new investment policies. Now is the time for other health systems to follow Dignity's lead and screen out fossil fuels like coal from their portfolios, align their mission to heal with their financial investments, and pledge to cut greenhouse gas emissions.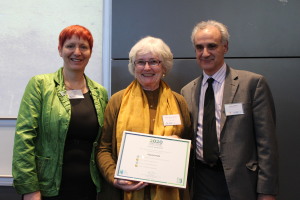 Dignity's accomplishments as a climate champion are an example of what's possible when the healing mission and values of a health system help drive policy. As Susan Vickers, RSM, vice president of corporate responsibility at Dignity Health stated, "With roots in the Catholic tradition, we are proud of our comprehensive efforts to address climate change as a moral responsibility to protect the planet and create a safe living environment. We will continue advocating for aggressive strategies that will directly reduce the risk to public health. We hope our actions will inspire other health care organizations to reevaluate their environmental policies."
For more information about how your hospital can address climate change, contact Eric Lerner at Elerner@HCWH.org.
Join Practice Greenhealth
Practice Greenhealth is the health care sector's go-to source for information, tools, data, resources, and expert technical support on sustainability initiatives that help hospitals and health systems meet their health, financial, and community goals.