Climate-smart pharmacy: A prescription for a healthier planet
A virtual grand rounds series event
Published: 01/12/2023 - 16:30
Feature Image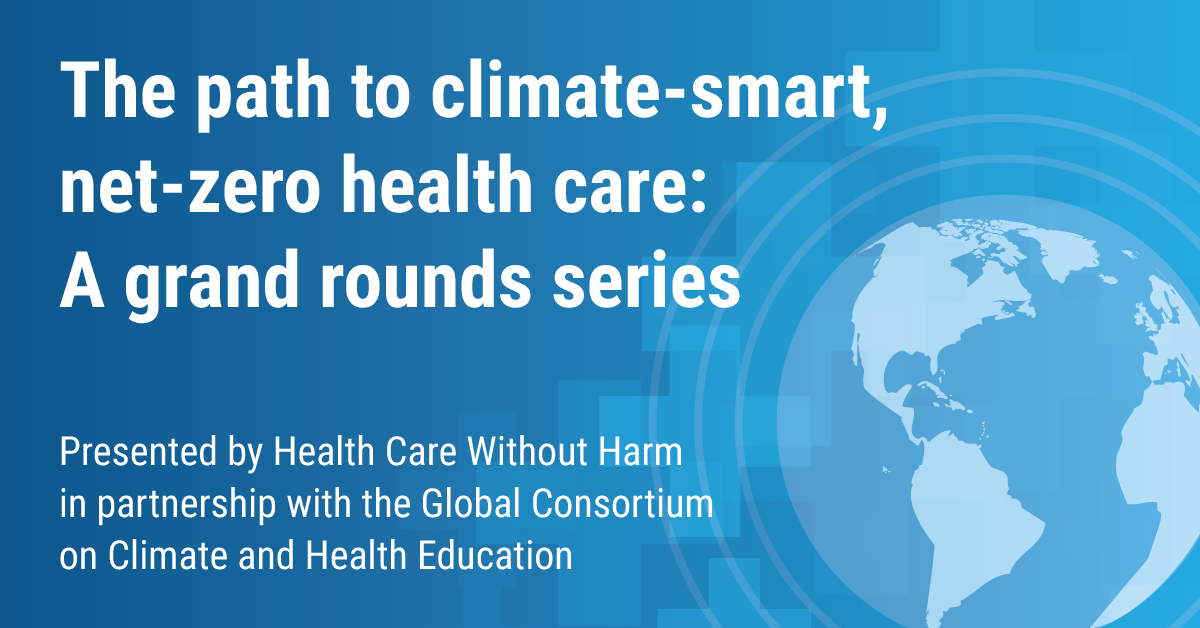 Body
Join two pharmacists and a physician on Feb. 16 at 11 a.m. ET / 8 a.m. PT to learn about the climate impact of pharmaceuticals, including metered dose inhalers, along with opportunities for health professionals to promote climate-smart pharmacy practice through education, advocacy, and clinical practice.
Participants will learn about:
Why pharmaceuticals make a significant contribution to health care's climate footprint
How pharmacists and clinical health professionals are leading action to reduce the impact of inhalers and other pharmaceuticals and promote climate-smart health care
Opportunities to reduce pharmaceutical emissions by reducing unnecessary pharmaceutical use, reducing pharmaceutical waste, and evaluating prescribing practices
You may now view the recorded session.
Join Practice Greenhealth
Practice Greenhealth is the health care sector's go-to source for information, tools, data, resources, and expert technical support on sustainability initiatives that help hospitals and health systems meet their health, financial, and community goals.