Baby steps toward big goals: Dr. Gandhi's leadership in the OR
Published: 11/01/2018 - 16:15
Feature Image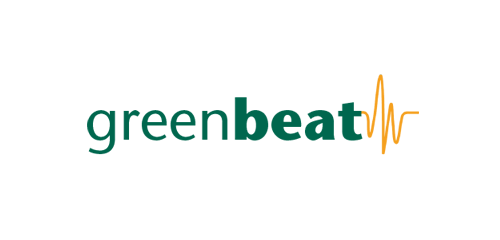 Body
By Kaeleigh Sheehan, Member Engagement and Greening the OR manager
"Globally, nationally, as a sector, we have to set higher standards, and be more mindful of our impact," says Dr. Seema Gandhi, associate clinical professor of anesthesiology at the University of California San Francisco (UCSF) Medical Center.
Gandhi says environmental stewardship has always played a prominent role in her daily life. Growing up in India, her parents reinforced mindfulness and only using what was needed. Naturally, she brought that mindset into her clinical practice, beginning with her medical training at Bombay University and continuing with her anesthesia residency at University College London Hospital & Royal Free School of Anesthesia.
Today, Gandhi  brings her experience providing excellent patient care with a mindful approach – consuming less and generating less waste – to medical students and colleagues at UCSF.
She says there's a three-step process to embedding sustainability within operating rooms.
"Research, the scientific method, is how we get our answers. Education is extrapolating those answers into the ways in which we work and live. Clinical practice – that's the meat of everything, where we translate what we learned into actual application," Gandhi explains.
As an educator of medical students, she says her role as a mentor and her ability to influence clinicians early on is especially valuable.
Gandhi says she was surprised to find not all of her colleagues were as tuned in to just how wasteful the OR often is.
"That may have been my 'aha' moment, that realization that within the U.S. health care sector, we consume more energy, spend more money on supplies, generate more waste, but so many providers just did not know or comprehend just how much more," Gandhi recalls. "The more I spoke with others, the more I became aware of this knowledge gap. After that, I resolved to talk more – educate more, and assume less. I had assumed, because I knew and understood the threat climate change poses to human health, that others did too. "
The OR is a primary driver for hospital admissions, responsible for 40 to 60 percent of the organization's total supply costs, consuming disproportionate amount of energy relative to its spatial footprint, and generating roughly 20 to 30 percent of the hospital's waste. Clinicians are scientists and researchers using the method of inquiry to dive deeper into the data, establish performance metrics and evidence to support best practices. As a scientist, Gandhi sees data collection and performance metrics as critically important pieces of the puzzle.
 "Which procedures are generating the most waste? Which providers are using higher fresh gas flow rates? What supplies are routinely thrown away unused and for which cases?" Gandhi asks. "We need more specific, granular data to support best practices that really affect change."
Despite overwhelming evidence of the human health effects caused by pollution and climate change, projections suggest U.S. demand for single-use, disposable medical supplies will continue to grow 4 percent annually, reaching $49.8 billion in 2018. At the same time, many markets across the country are struggling with keeping recycling programs in place, so where do these devices end up?
"As an industry, we have to set higher standards, take responsibility for the decisions we make and be accountable for the impact those decisions have," says Gandhi, and to do that, "supply chain is essential. We have to go to the source and consider the impact a product's full lifecycle has when making purchasing decisions: reduce, reuse, reprocess, recycle."
When a disposable, single-use patient warming gown was introduced at UCSF in 2014 replacing the reusable gowns previously used, Gandhi noticed the new single-use gowns were routinely disposed of unused. So she and her team coordinated with the Office of Sustainability to conduct a month-long waste audit, monitoring 735 patients throughout the surgery process, pre-, intra- , and post-operatively, and recorded age, weight, procedure type, disposition, and whether the patient was scheduled for same-day surgery or to be admitted.
Nearly half of these disposable gowns were immediately thrown out in the OR, despite only 3 percent having actually been turned on to warm a patient. Gandhi's preliminary analysis suggested a savings potential of $184,000 annually by switching back to the reusable warming gowns, and UCSF is beginning to phase out the disposables in favor of reusable patient gowns.
She noted another opportunity to reduce the environmental impact of UCSF's surgical department. In 2015, UCSF began using a single-use, reprocessable patient transfer system to comply with OSHA's Safe Patient Handling policies. During that same observational study, 43 percent of these single-use patient transfer systems were disposed of instead of being reprocessed.
They also found that reprocessing bins weren't even located on four floors, and it was unclear if bins had been available, if staff would have disposed of these systems appropriately since many staff were not aware they could be reprocessed. Auditing behavior and practice can help improve awareness, develop stronger teams, and identify and advocate for waste reduction strategies in the OR.
Leadership engagement and support for this work is a critical component to the success of not just the facility's overall environmental stewardship program and bottom line, but to actually driving change as a sector.
It helps, Gandhi says, that UCSF as an institution is a recognized leader in this space with a deep commitment to carbon neutrality. When she was recognized and awarded the 2017 UCSF Sustainability Award in the faculty category, the recognition of her efforts was rewarding, but Gandhi says the real benefit was in the dialogue it sparked around environmental stewardship in the perioperative arena.
Join the discussion and learn more about Gandhi's work at CleanMed May 7-9 in San Diego, where she'll be presenting in Physician Leadership for a Sustainable Future and Perioperative Sustainability at UCSF. 
Join Practice Greenhealth
Practice Greenhealth is the health care sector's go-to source for information, tools, data, resources, and expert technical support on sustainability initiatives that help hospitals and health systems meet their health, financial, and community goals.