Announcing the winner of the Health Care Culinary Contest
Published: 05/26/2022 - 12:22
Feature Image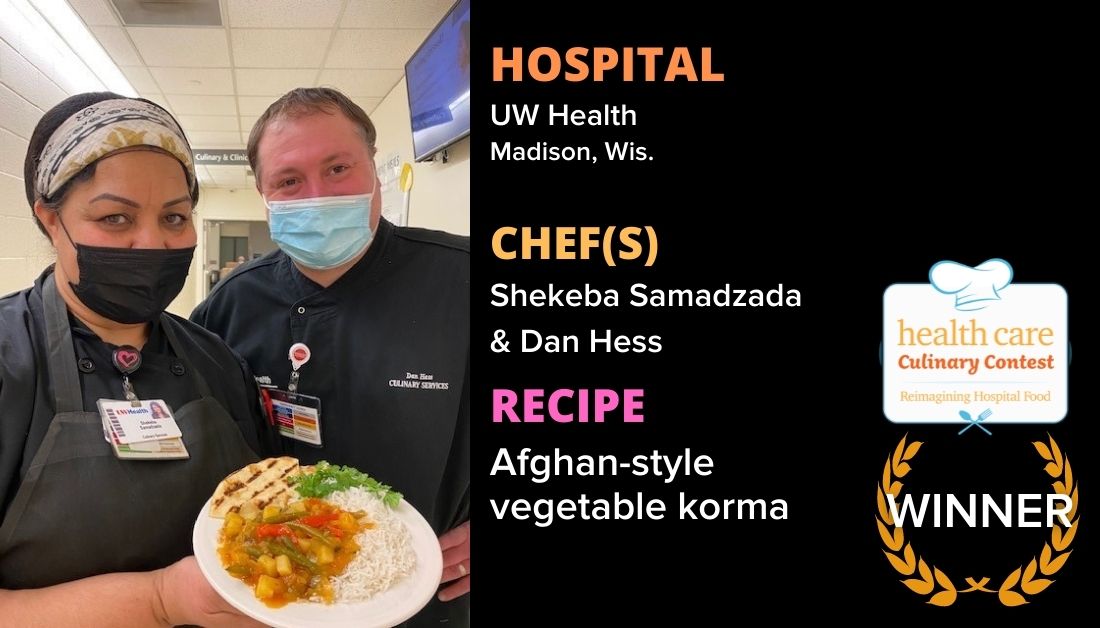 Body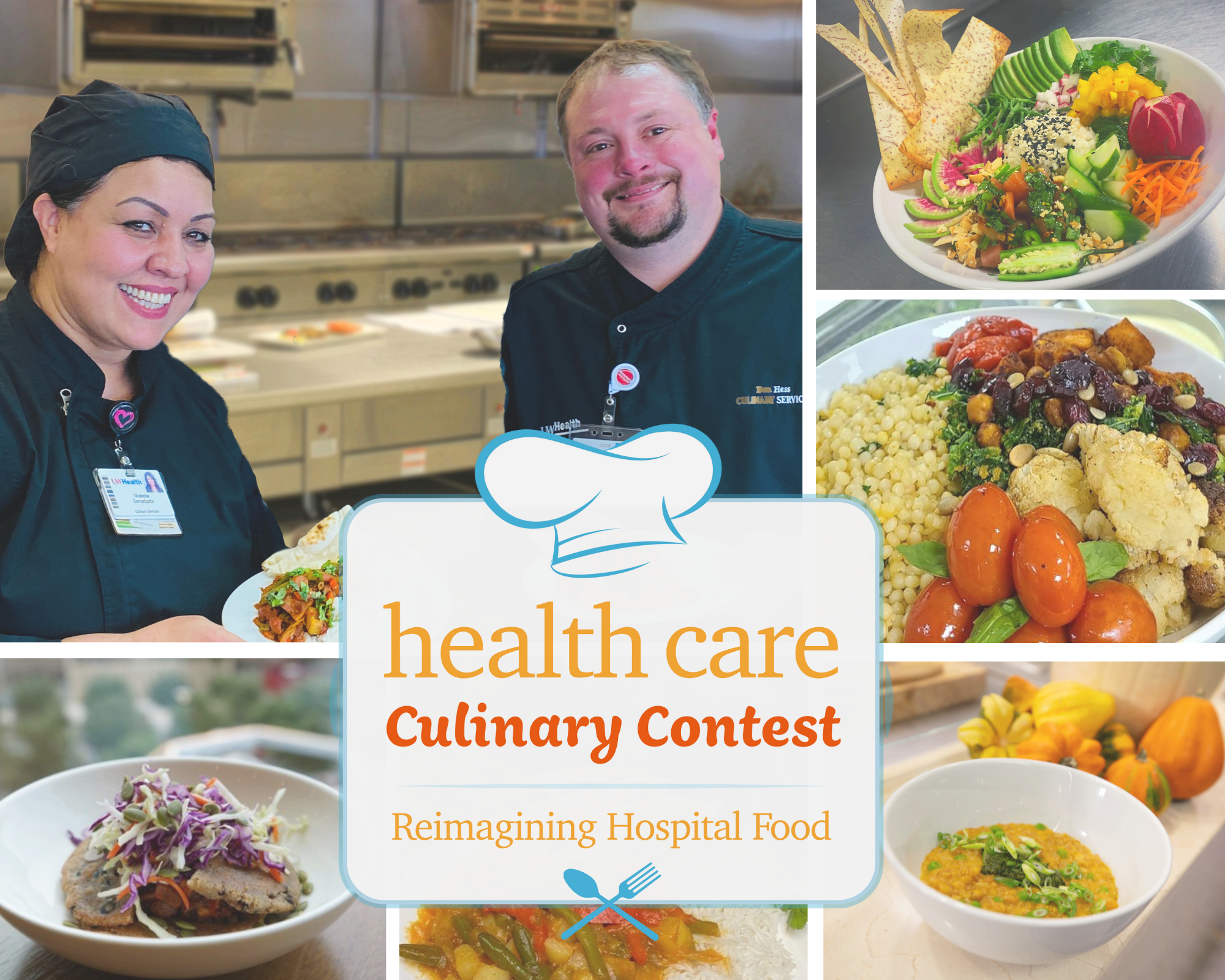 We are excited to announce the winner and ask you to join us in celebrating the winner, finalists, and all the participants.
The grand prize winner of the 2021 Health Care Culinary Contest is: UW Health's Afghan-style vegetable korma.
Shekeba Samadzada and Dan Hess from UW Health in Wisconsin brought comfort to refugees and impressed the judges with their winning recipe, Afghan-style vegetable korma. From selling out before the end of the day to strategies for serving plant-forward in the Midwest and how hospitals can be as 'home-like' as possible, hear how the winning chefs won our appetites and our hearts.
Join Practice Greenhealth
Practice Greenhealth is the health care sector's go-to source for information, tools, data, resources, and expert technical support on sustainability initiatives that help hospitals and health systems meet their health, financial, and community goals.