6 CleanMed virtual sessions recordings now available
Published: 08/19/2020 - 14:43
Feature Image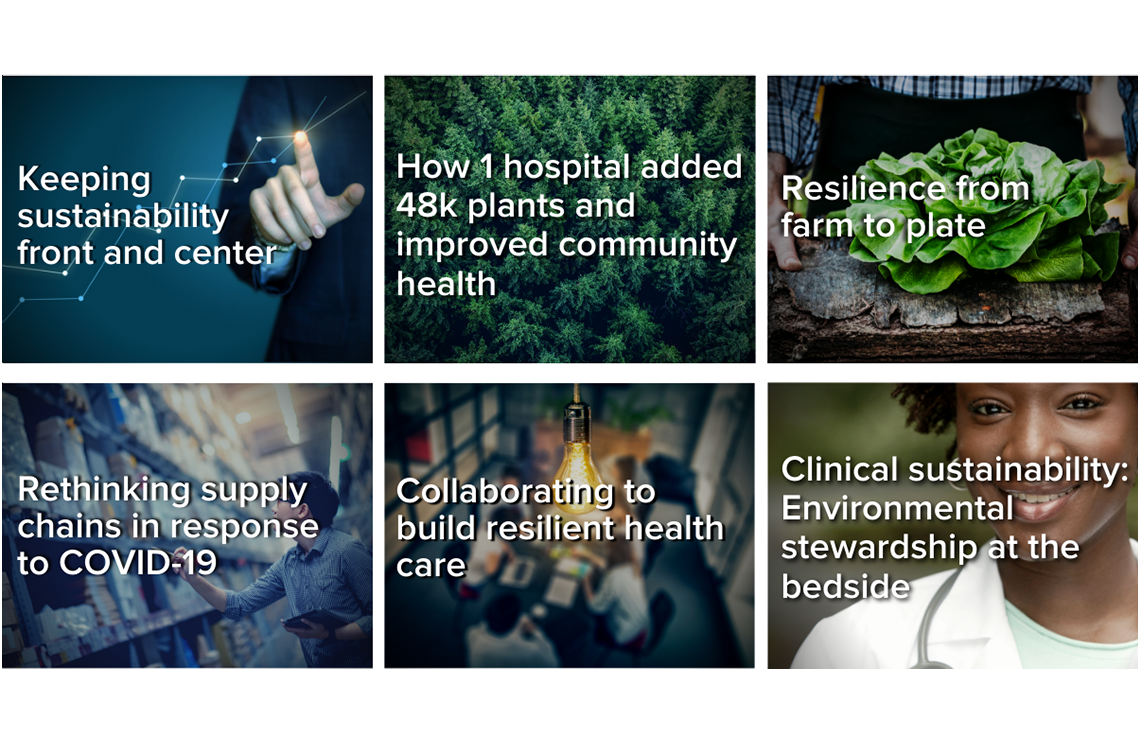 Body
The CleanMed Virtual Series featured six interactive webinars designed for those passionate about resilience in health care to connect and innovate. If you were unable to attend the sessions live, or if you would like to view and share any – or all – of them again, the recordings are now available. 
Gain inspiration from experts on how to stay focused on sustainability while incorporating resilience strategies into all facets of health care – from the food you serve, to the trees you plant, the supplies you purchase, and the teams you assemble. 

CleanMed is here to help you build resilient, sustainable operations inside and outside your facility's walls for better long-term health and crisis preparedness. 
 
Keeping sustainability front and center
Recorded Sept. 23, 2020
How 1 hospital added 48k plants and improved community health
Recorded Sept. 30, 2020
Recorded Oct. 7, 2020
Rethinking supply chains in response to COVID-19
Recorded Oct. 14, 2020
Collaborating to build resilient health care
Recorded Oct. 21, 2020
Clinical sustainability: Environmental stewardship at the bedside 
Recorded Oct. 29, 2020
Join Practice Greenhealth
Practice Greenhealth is the health care sector's go-to source for information, tools, data, resources, and expert technical support on sustainability initiatives that help hospitals and health systems meet their health, financial, and community goals.