2023 Stephanie Davis Waste Reduction and Pollution Prevention Award recipients
Published: 05/30/2023 - 10:02
Body
The Stephanie Davis Waste Reduction and Pollution Prevention Award and Scholarship is an enduring tribute to Davis, who worked with Health Care Without Harm at its inception in 1996. Davis was a tireless champion of the movement toward sustainable health care who worked to reduce waste and eliminate the use of harmful chemicals and materials in health care products and processes. The awardees will receive scholarships to attend CleanMed 2023.
Join us in celebrating this year's awardees:
---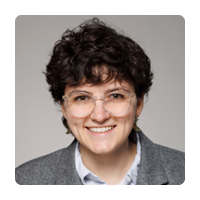 Sophia Barker, Ochsner Health sustainability associate program manager, is being recognized for waste reduction and responsible disposal education and outreach at Ochsner Health.
"I am honored to receive this opportunity to further my learning in sustainability and health care. I am looking forward to further connecting my background in public health, food, and environmentalism, and I'm excited to be able to use what I learn to inform green initiatives within my hospital system."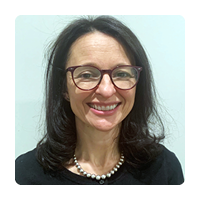 Deanna Benner, women's health nurse practitioner at Christiana Care, is being recognized for her advocacy and education for sustainability and climate change within her health care facility.
"I am very honored to receive the 2023 Stephanie Davis Waste Reduction Award and Scholarship. As health professionals, we all have the duty to protect public health from climate change by advocating to leadership in our hospitals and governments for environmentally responsible health care policies. I look forward to utilizing all of the knowledge that I will learn at CleanMed to help my hospital system become even more environmentally sustainable."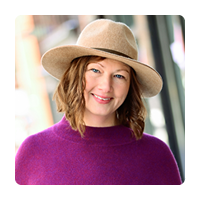 Rebecca Brown, RN, is being recognized for her advocacy and organizational education for waste reduction and prevention at Maine Health and Maine Medical Center.
"I am so honored to be recognized for this award in honor of sustainability champion Stephanie Davis for my efforts to reduce waste at the bedside and bring awareness to waste reduction and diversion in the hospital."
 
Keziah Hubler, clinical pharmacist, is being recognized for her leadership and perseverance for waste reduction and recycling efforts at Atrium Health. 
"It is an immense honor to receive this award in recognition of my sustainability efforts in health care and to attend CleanMed. I hope to bring back novel ideas and solutions to continue the waste reduction efforts at my inpatient pharmacy department in Carolinas Medical Center, and across the wider health care system. I am incredibly excited for the opportunity to learn from and connect with those who are passionate about sustainability in health care."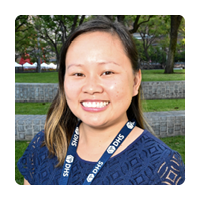 Pam Lee, MD, is being recognized for her waste reduction efforts through replacement of single-use devices and her initiative to lead an organizational waste audit at Harbor-UCLA. 
"I am honored to be selected as a recipient of a 2023 Stephanie Davis Waste Reduction Award and Scholarship. I am excited to share my passion for evaluating infection prevention and control practices from an environmental perspective with like-minded individuals in the Health Care Without Harm and Practice Greenhealth network. Attending the CleanMed conference is an outstanding opportunity for me to meet future colleagues who are similarly committed to addressing health care sustainability."
Join Practice Greenhealth
Practice Greenhealth is the health care sector's go-to source for information, tools, data, resources, and expert technical support on sustainability initiatives that help hospitals and health systems meet their health, financial, and community goals.