2019 Visionary Leader Award Barbara E. Tretheway
Body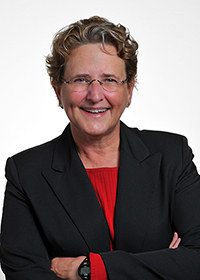 Each year, Practice Greenhealth presents its Visionary Leader Award to a senior-level health care executive for exemplary leadership in advocating for and integrating sustainability and environmental stewardship into operational excellence.
Barbara Tretheway, HealthPartners senior vice president and general counsel, was selected for the 2019 honor.
"By starting our sustainability program, I was giving voice to the work already being done by our very committed employees and was deeply fortunate to have the immediate support and engagement of our board and senior leaders who could clearly see the link between this work and our mission to improve the health and well-being of our members, patients and the community," Tretheway says.
Under her leadership, HealthPartners hospitals have won numerous Environmental Excellence Awards and local accolades and have launched a five-year strategic plan for sustainability. HealthPartners has also built a strong commitment to tackling climate change, completing carbon footprints at each of its six hospitals and more than 14 sites of care total, while also incorporating sustainability and climate change into its community health needs assessment process.
The award is presented at CleanMed, the premier conference for leaders in health care sustainability.
 
Join Practice Greenhealth
Practice Greenhealth is the health care sector's go-to source for information, tools, data, resources, and expert technical support on sustainability initiatives that help hospitals and health systems meet their health, financial, and community goals.