Andaye Hill-Espinoza
Job Title

National Lead, Southern California Regional Liaison, and Manager of Strategic Partnerships for Economic Impact within Impact Spending at Kaiser Permanente
Photo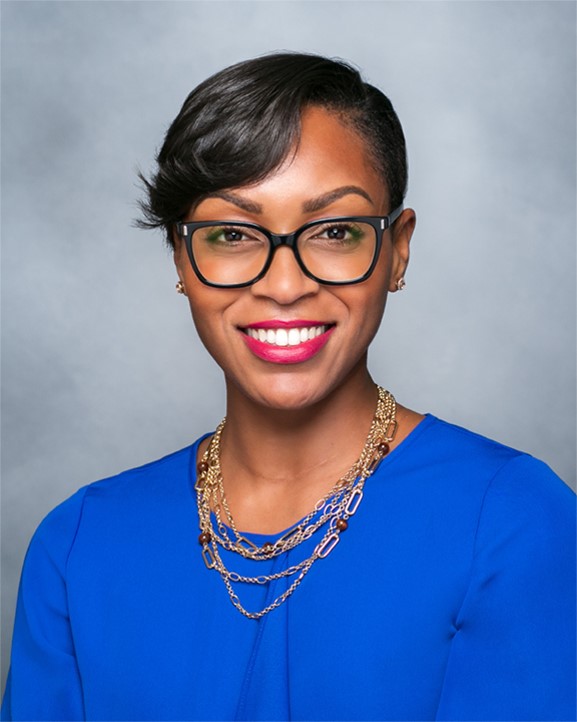 Bio
Hill-Espinoza is the national lead, Southern California regional liaison, and manager of strategic partnerships for economic impact within impact spending at Kaiser Permanente. Passionate about closing the health-wealth gap, Hill-Espinoza's work sits at the intersection of social, environmental, and economic equity. She is responsible for development, implementation, and execution of complex, cross-functional strategic initiatives that leverage the organization's purchasing power, as well as total health strategy as a vehicle for addressing the social determinants of health. By layering social and economic impact lenses and the anchor mission framework into operational practices, she creates tangible tactics that drive inclusive economic development and community sustainability. She serves on the boards of Women's Business Enterprise Council West and the Kim Center for Social Balance. She is a member of the Delta Epsilon Chapter of the Delta Omega Honorary Society in Public Health and an acting preceptor to the Randall Lewis Health Policy Fellows program.
Join Practice Greenhealth
Practice Greenhealth is the health care sector's go-to source for information, tools, data, resources, and expert technical support on sustainability initiatives that help hospitals and health systems meet their health, financial, and community goals.