Webinars
September 9, 2015 - 2:00 pm - September 9, 2015 - 3:00 pm -- Eastern Daylight Time
Topic
Four times a year, Practice Greenhealth will feature high-level trainers speaking on cutting edge topics in sustainable health care.
Why do companies care about employee engagement? Do sustainability programs provide breakthrough employee engagement opportunities? Using documented examples, Bob Willard will connect the dots between smart sustainability programs, employee engagement, employee productivity and innovation, and company bottom-line results.
Objectives: By the end of the event attendees should be able to:
Describe the three key attributes of an engaged worker – how you'd recognize one if you saw one.
Describe three ways to use the organization's environmental and social programs as a catalyst to employee engagement and innovation.
Explain why employee engagement in smart sustainability programs is important to company success by explaining the four links in the value chain from effective sustainability programs through to increased company profit.
Show how quantifying the value of increased employee engagement / productivity is a critical component of the business case for more proactive sustainability initiatives.
Flow: 75 Minute Web-Share. Bring your questions and experience!
Target Audience: HR, Admin, Green Teams, Executives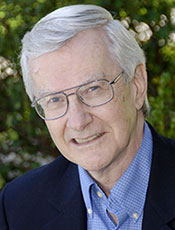 Speaker:
Bob Willard
Author and Speaker, Sustainability Advantage
Member-Only Event Files
Please log in as a Member first to see the files associated with this event.
View Archived Webinar
You will need to set up an account at our education library using your Practice Greenhealth email. Webinars are free for Practice Greenhealth Members.