Webinars
September 26, 2017 - 4:00 pm - September 26, 2017 - 5:00 pm -- Eastern Daylight Time
Topic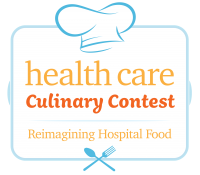 Are you ready to reimagine hospital food and win a trip to San Diego?
Hospital chefs and food service professionals, we've teamed up with Menus of Change, an initiative of the Culinary Institute of America and Harvard T.H. Chan School of Public Health to judge your most creative, nutritious, and sustainable recipes.
This webinar is an insider's look at the Health Care Culinary Contest. We'll explain the rules and showcase best practices that may give your entry an edge. Chefs from featured health care facilities will share how culinary inspiration and creativity can create delicious, healthy, plant-forward meals.
Member-Only Event Files
Please log in as a Member first to see the files associated with this event.
View Archived Webinar
You will need to set up an account at our education library using your Practice Greenhealth email. Webinars are free for Practice Greenhealth Members.