Webinars
November 13, 2013 - 2:00 pm - November 13, 2013 - 3:00 pm -- Eastern Standard Time
Topic
Engaged Leadership is a focus of the Healthier Hospitals Initiative because it 'moves sustainability from basement to boardroom'. Actively engaged leadership is essential to achieving success, and the HHI measures for this challenge are qualitative. Challenge levels 1,2 and 3 are identified by the number of qualitative activities achieved. Organizations that have fully committed to sustainability leadership have adopted ten or more strategies over time. These strategies are grouped into categories - strategic priorities, operational focus, systematic communication, stakeholder engagement.
As a follow-up to their previous webinar, Beaumont Health System will take participants on a deeper dive of their sustainability strategies that have enmeshed environmental goals as part of their culture. Beaumont Health System has committed to Level 3 of the Engaged Leadership Challenge, and aligned its own goals with those of the Healthier Hospitals Initiative. Join us to learn more about Beaumont Health System's robust sustainability program and strategies for ongoing success!
Objectives
Review the HHI Engaged Leadership Challenge measures
Discuss how to create a comprehensive Green and Sustainability Plan.
Share how the HHI Challenges have been aligned with Beaumont Health System's sustainability program
Highlight various strategies and data for continued sustainability success
*Participants are encouraged to review Creating a Green Culture through Innovation prior to this webinar!

Presenter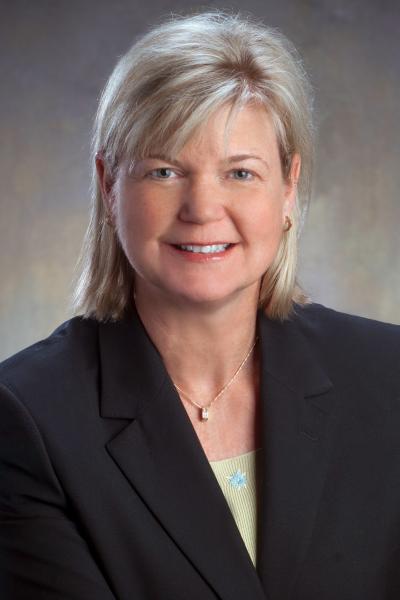 Kay Winokur, RN, LEED Green Associate, Vice President Quality, Safety and Accreditation, Beaumont Health System
Kay Winokur, Vice President, Quality, Safety and Accreditation at Beaumont Hospital, Royal Oak, MI. This position includes administrative responsibility for Hospital Quality and Accreditation, Patient Safety, Green and Sustainability Initiatives, Radiation Safety, Pharmacy, Employee and Environmental Safety, Infection Control, Hospitality, and Patient Satisfaction.Kay has greater than 30 years of experience as a registered nurse, has a Master's degree in Health Care Administration, and is certified by the American Society for Quality as a Six Sigma Black Belt. Kay is certified as a Green Consultant by the Green Business League as well as a credentialed LEED Green Associate by the Green Building Certification Institute.
Beaumont Hospitals were selected as a finalist in The American Hospital Quest for Quality Prize for 2003. This recognition noted the organizations accomplishments in developing a culture of safety that permeates throughout and the commitment by leadership to sustain that cultural change. In 2007, Kay was a co-recipient of the Dean Conley Award (publication award) by the American College of Healthcare Executives. In 2012 Kay's Green Team was the recipient of the 2012 Detroit Free Press Green Leader Award and 2102 Corp. Magazine 101 Most Sustainable Companies.Beaumont Hospital, Royal Oak is a 1,061-bed tertiary care hospital. By number of inpatient admissions it is one of the busiest single hospital facilities in the United States.

Member-Only Event Files
Please log in as a Member first to see the files associated with this event.
View Archived Webinar
You will need to set up an account at our education library using your Practice Greenhealth email. Webinars are free for Practice Greenhealth Members.